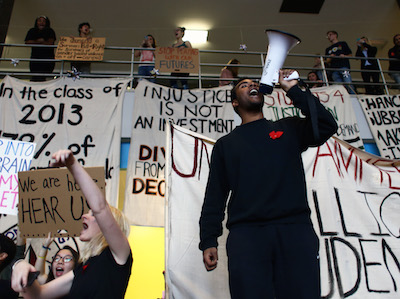 Stephanie Murray, Writer
November 13
Filed under Campus, Current Affairs, Politics
Students chanted, "Rain can't stop the revolution," and flooded the lobby or lined the balconies, holding signs listing their three national demands: free public higher education, a cancellation of all student debt, and a $15 hourly minimum wage for all campus employees.
Read more »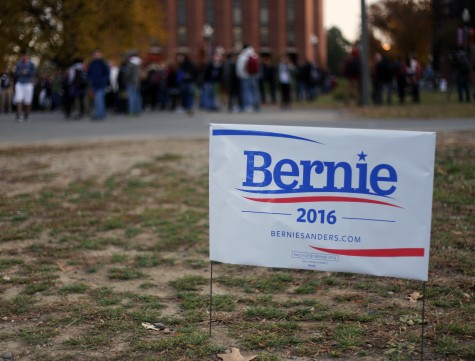 Hae Young Yoo, Editor in Chief
October 28
Filed under Campus, Current Affairs, Multimedia, Politics
Students listened and cheered for Sanders' stances on income inequality, student debt, raising the minimum wage, climate change, funding Planned Parenthood, women's issues and corruption in politics.
Read more »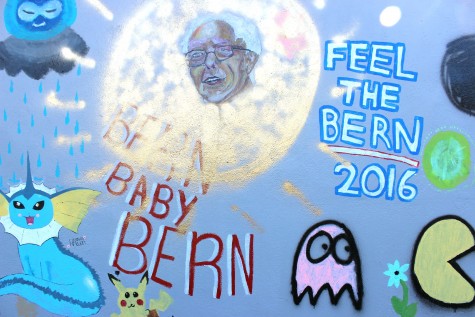 Léa Aliberti, Contributor
September 24
Filed under Campus, Politics
Sanders seems to be one, if not the only, presidential candidate who understands that it is millennials who will be living here in the future.
Read more »