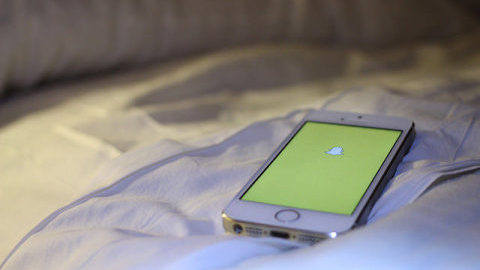 In a world where everyone is glued to smartphones and iPads, news consumption should be at an expected all-time-high, right? Wrong. "Millennials" spend less time consuming news than any other generation.
The Pew Research Center found that  57 percent of participants do not read a daily newspaper. Ironically, Millenials  have the ability to consume news faster and easier than ever before. Whether it be entertainment or breaking news, the array of apps available on smartphones allow us to have a hands-on experience with news media. The news provides us with a variety of information and technology has made it easier to  use news media to stay on top current events.
Here are a few apps to get you started.
AP Mobile
The Associated Press, one of the largest and most reliable news outlets in the world, is going mobile. The non-profit news co-op, dedicated to accurate journalism, is now reaching Millennials and making breaking news more accessible. The visually appealing app displays the biggest news stories with accompanying audio, video, and photography for a real hands-on experience. Readers can customize news feeds to display stories and themes that pertain to specific interests. If you find a blog-type format appealing, AP Mobile may be the app for you.
NYT NOW
The New York Times's has designed a news app for an "on the go" audience that has just enough time to gaze over a brief article summary. The editors give a general, yet detailed, synopsis of important news stories from the Times and other news sources. NYT Now provides talking points that can make you stand out in any class discussion, about, say, Benjamin Netanyahu. Users can share stories or bookmark them for later  and the briefing-style layout allows for easy, efficient access. Updated headlines flash across smartphone screens throughout the day, allowing you to stay informed on issues that range from the latest Hollywood scandal to international headlines.
Yahoo News Digest 
If NYT Now isn't the right fit, you may want to try Yahoo News Digest. Users receive a diverse pool of top news stories twice a day, every day. After the app is downloaded, new users get to choose two separate times throughout the day at which they will receive seven to ten news stories. This particular news app is effective for those who complain about not having enough time to read the news each day since  because it works around each user's schedule. Early risers can set news updates to 7 am, while night owls can read the day's articles at 11 pm. Yahoo News Digest compiles the best news stories of the day from a variety of sources including AP, Reuters, and Yahoo content. The easy-to-read format makes news consumption fast, clear, and manageable during busy days.
NPR One
These days if you don't have a radio, and you are seemingly never in the car, you can still have access to National Public Radio. Geared specifically toward the Millennial generation, this app allows users to post and share stories with friends on social media. Multimedia is the crux of it and users can personalize news feeds to particular stories of interest. For those who find longer reading to be tedious, NPR One may be a suitable alternative. We can plug in our headphones, slip our smartphones in our pockets and walk down the street while we listen to the news.
Snapchat
The widely used Snapchat app is more than meets the eye. The camera-motivated messenger has evolved into a tool by which to consume the news. The app is a popular way for Millennials to communicate with friends throughout the day. A quick "snap" of the camera allows for an instant reaction or emotion, similar to that of a text message. In its latest update, Snapchat users have access to the "Discover" tab, a circle in the top right corner of the screen that gives users a direct link to news outlets such as CNN and Yahoo News, as well as entertainment sources like People and Daily Mail. The links give condensed versions of stories for those who are on the go. The next time you send a goofy snapchat to a friend, take a moment to browse the Discover tab. You will not be disappointed.
Ruthann Barry can be reached at [email protected]