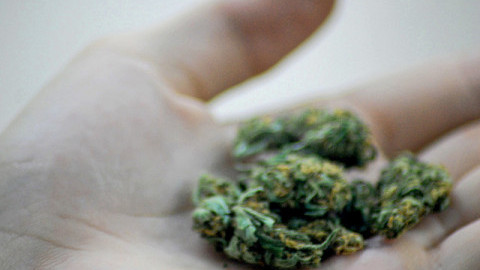 A nondescript brick building masks the angular, spa-lounge-like design of the dispensary interior. Behind two electronically-locked doors and a smiling security guard, glass cases display the different varieties of marijuana for sale that day. A nearby television screen broadcasts a live feed from the main grow room.
In the midst of a national shift in opinions concerning marijuana use, Northampton has opened the first medical marijuana dispensary in Western Mass. The facility, the first for New England Treatment Access (NETA) with an anticipated dispensary in Brookline, opened its doors to patients in the Pioneer Valley in late-September. The Northampton branch has served between 150 and 200 patients per day, according to spokesman Norton Arbelaez.
Massachusetts was one of 23 states to legalize marijuana for medical use in Nov. 2012, just three years after the decriminalization of possession of less than one ounce of marijuana.
Entrepreneurs have since scrambled to capitalize on the new industry, creating a backlog of applications at the Department of Public Health (DPH). Governor Charlie Baker's administration has approved 17 other dispensaries, but dozens of applications continue to make their way through the approval process.
Under Massachusetts law, approved dispensaries may sell marijuana to people who suffer from a debilitating illness or chronic pain that affects their everyday activities. Arbelaez said the use of medical marijuana is a "natural alternative" to traditional pharmaceutical methods or prescription medicine. 
"The idea of patients being criminalized and imprisoned for the use of this substance is, I think, barbaric," Arbelaez said. "Just 10 or 15 years ago, when I was in college, people would still go to prison for a joint, and their record would be tarnished."
According to Arbelaez, the decision to use marijuana belongs to a physician and their patient. For many people, he said, marijuana provides most, if not all, of the benefits of pharmaceutical medications, without the risky side effects they sometimes cause. He added that two types of patients are common: those withdrawing from opioids of some kind, who see marijuana as a chance to steer clear of pharmaceuticals; and those who have already been "self-medicating" (using marijuana illegally, on their own) for years, and are now able to do so by legal means.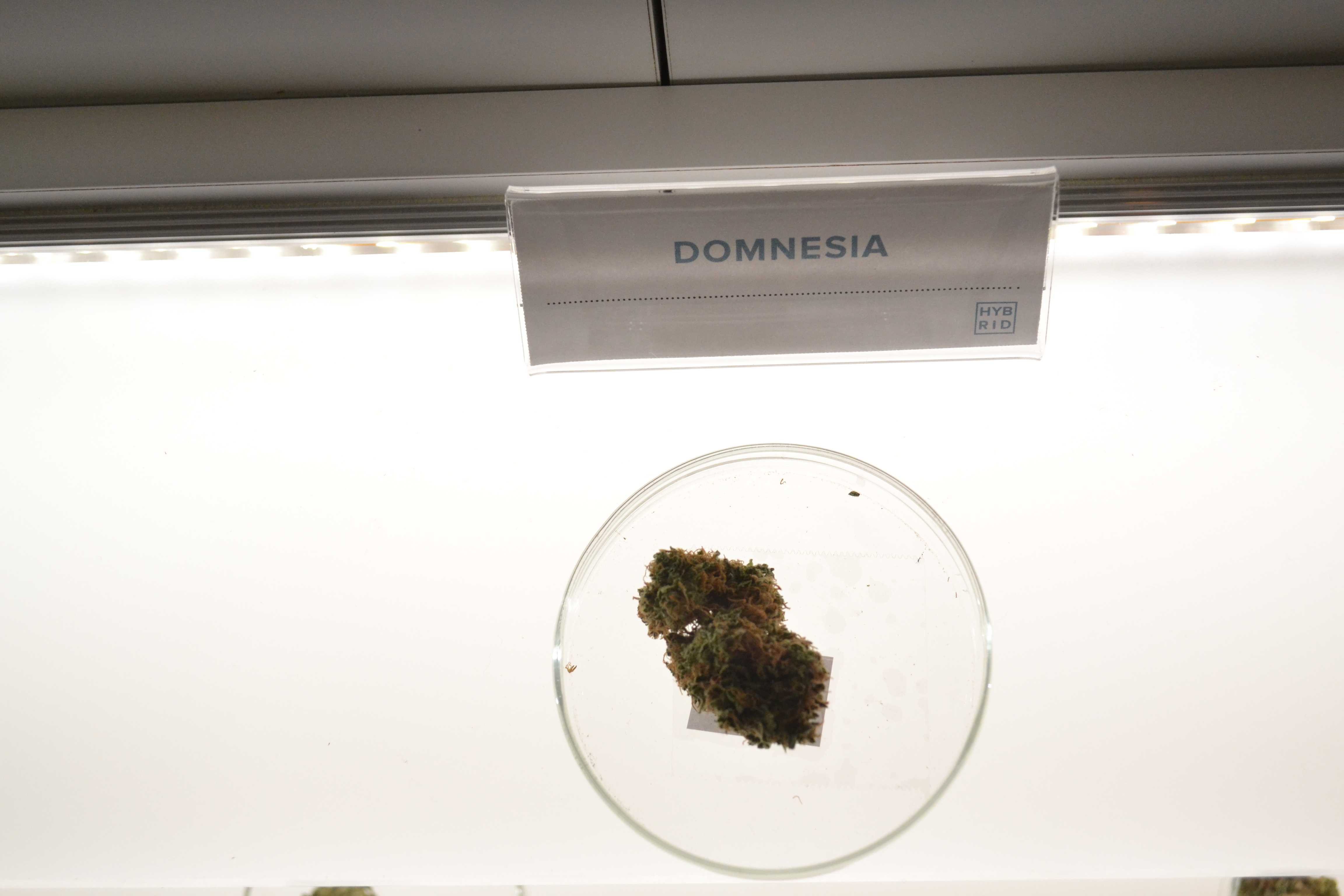 Though the most common ailment NETA patients treat is chronic pain, many also suffer from cancer, post-traumatic stress disorder (PTSD), and even epilepsy and psoriasis.
"There isn't a finite list of conditions that qualify," said Arbelaez.
Jill Griffin, a graduate of the University of Washington School of Medicine and physician of 20 years, performs evaluations for medical marijuana certification; she has spent over 300 hours of research on cannabis and endocannabinoid medicine. Griffin refused to comment for this article, and said she feels she has been misquoted and misrepresented by the press in the past.
The Northampton Police Department (NPD) has embraced NETA, to a degree.
"It's certainly a legitimate business," said Chief Jody Kasper, a 20-year veteran of the force. Kasper said the department has worked with management at NETA to develop a security protocol, a process required when a new bank opens. NPD has already responded to NETA's panic alarm once, Kasper said, though Arbelaez noted the call was a false alarm.
While Kasper said she is concerned about the safety of the dispensary (with large amounts of cash often on the premises), she called the decriminalization of marijuana and the emergence of medical marijuana "an interesting transition" from the staunch prohibition of just a few years ago. Arrests for marijuana use are very rare since the new laws passed, according to Kasper.
"Things change over time as we get educated about public health issues," she said.
Not everyone praises the advent of the dispensary.
Sebastian Vivas, president of the Coalition for Cannabis Reform at the University of Massachusetts Amherst, expressed doubt that marijuana sold by the dispensary will live up to the quality of local growers' plants. Vivas said the business may become more about making money than providing effective treatment for patients. Due to high demand at the dispensary, the only such facility in the area, patients may end up "dishing out money for poor quality cannabis," Vivas said.
A local grower, called "Deep Growth" in this article for confidentiality, said the marijuana industry is at high risk for monopolization by chains like NETA.
"One would expect this industry, like most profitable industries before it, will eventually be monopolized," Deep Growth said in an e-mail. "The fact the industry revolves around a plant that anyone can grow in their house or any enclosed space with electricity complicates things, though."
Deep Growth did not express concern about the quality of marijuana at NETA, and said the dispensary allows growers to practice their craft without legal penalty. 
"Dispensaries are known for growing top notch [cannabis] no matter what, and this is usually because the people they have running and maintaining their grow rooms are experienced local growers," Deep Growth said. Although his operation is small, illegal and not associated with medical marijuana, the local grower thinks the dispensary model is an opportunity for illegal growers to use their skills to grow professionally.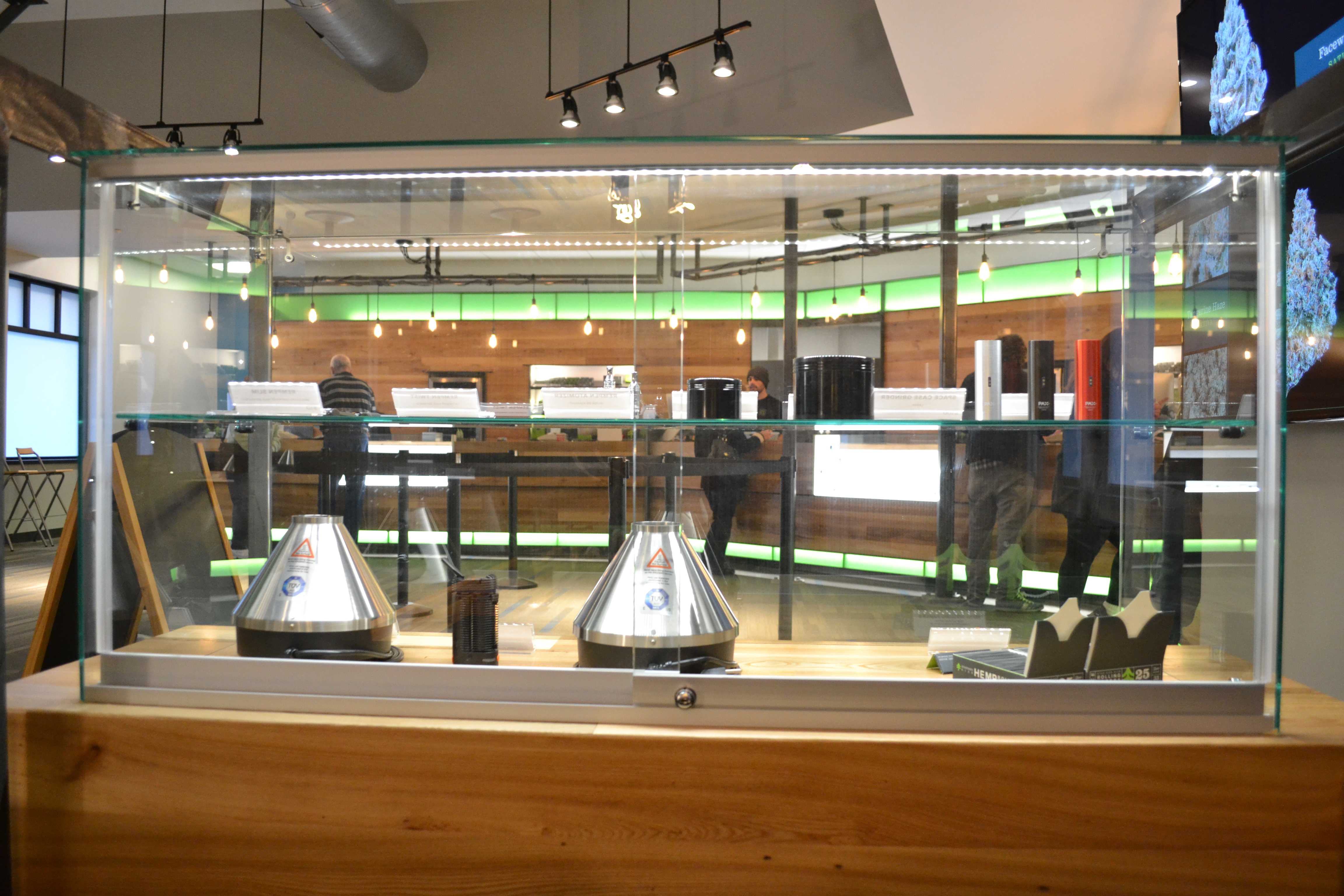 Questions about quality don't trouble Arbelaez.
NETA's grow facility, located in Franklin, is equipped with state-of-the-art equipment, "air showers, compartmentalized cultivation and real-time environmental monitoring," far more advanced than the improvised setups of many local growers. The facility employs about 80 people, Arbelaez said, including horticulturalists, lab technicians and other specialists involved in the growing process.
The dispensary follows a stringent testing protocol under Massachusetts law. A third-party testing lab, which tests for potency and contaminants in every batch, ensures the quality of marijuana sold at the dispensary, Arbelaez said. Each batch must earn a "pass" rating to be sold, and the files from each test go directly to the DPH for review.
"We're very competitive with the black market" in terms of quality and price, said Arbelaez.
NETA currently operates as a nonprofit and is open seven days per week. The menu, currently eight strains of marijuana, is updated every week on the NETA website. 
Email Isaac Burke at [email protected].
Email Katelyn Dube at [email protected].