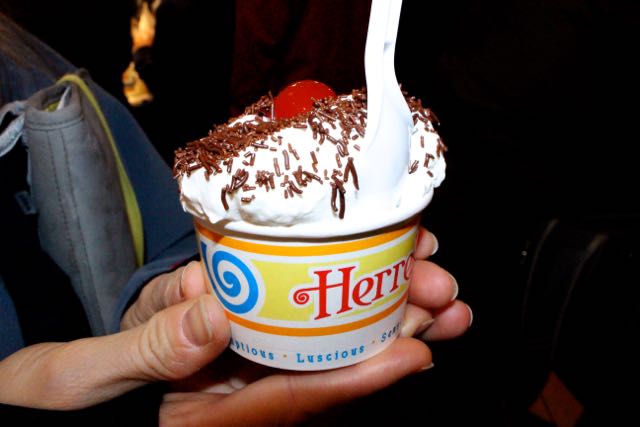 On Saturday, Feb. 6, Herrell's Ice Cream in Northampton hosted its second annual 'Eat Ice Cream for Breakfast Day' fundraiser for Whole Children. The shop opened at 9 a.m. and offered a special breakfast-themed menu that included cider doughnut ice cream and fresh waffles.
Brittany Brown, development and communications coordinator for Whole Children, collected donations on behalf of the organization with Chief Duane Nichols of the Northampton Fire Department and shared Whole Children's mission with attendees.
Judy Herrell, president of Herrell's, was happy to lend a helping hand for an organization she feels betters the community.
Children's author Jarret J. Krosockza was also in attendance, honored as Herrell's celebrity scooper.
Email Katie at [email protected] or follow her on Twitter @kathryn_bowler.
Email Brilee at [email protected] or follow her on Twitter @brilee_weaver.