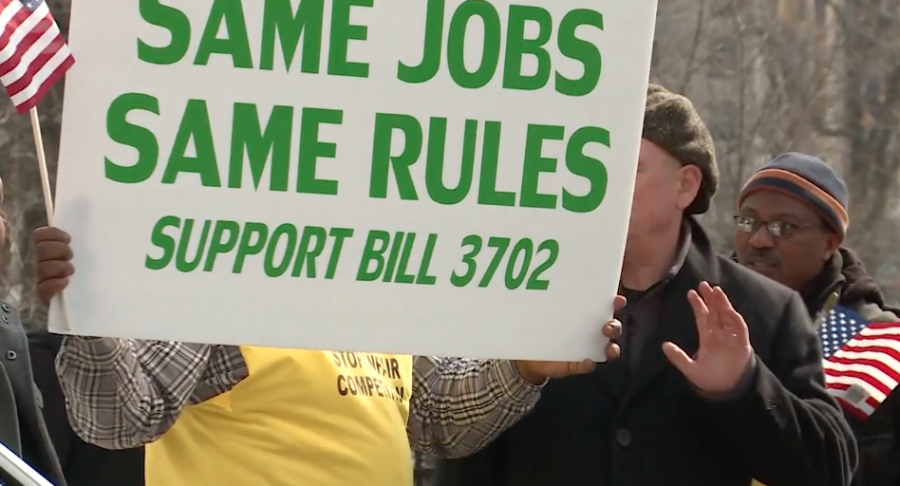 Vimeo / Sïonan Barrett – via Iframely
The Massachusetts House of Representatives passed the bill two days after the protest on March 7. Since then, all Uber and Lyft drivers are to follow new protocols, including background checks and restrictions for former criminals. But it does not include fingerprint checks, which is a matter still stirring controversy.
Email Sïonan Barrett at [email protected] or follow her on Twitter @SionanBarrett.