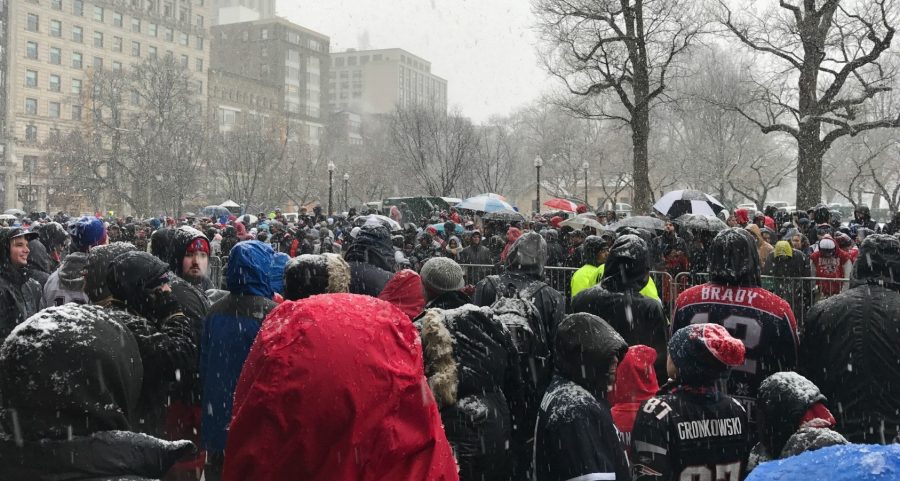 BOSTON — Snow and sleet didn't stop thousands of bundled up New England Patriots fans from lining the streets for the Patriots Parade in Boston yesterday afternoon.
The day started early for many. The trains were filled to the brim, forcing the MBTA to run extra. Blue, red and white painted the streets of Boston as dedicated fans waited hours before the parade started.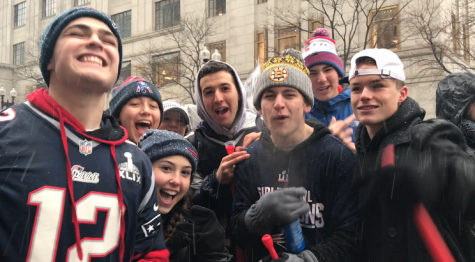 The early hours didn't stop people from expressing their excitement. Many started to chant and yell in the train station as early as 8:30 a.m. For five hours, the collective cheering on the Boston streets could have been heard from miles away. 
Steve Thulin and Ryan Finn of Walpole took to the streets like any New Englander would. 
"Couldn't be happier," said Thulin. "It's snowing. We got the Patriots. A great New England day. A beautiful day."
Many Patriot-lovers took creative liberty and made signs for all to see. One read, "Goodell sits when he pees." Another, "Goodell listens to Nickelback."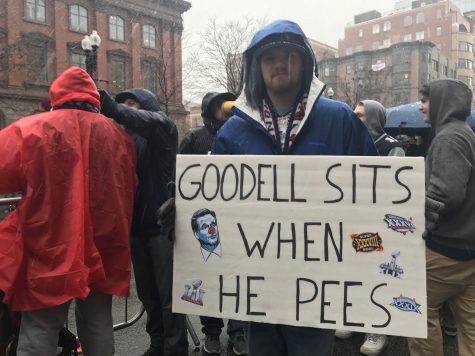 At noon, the parade began, passing Boston Common. The energy and passion in the crowd was inspiring. Some people waited five hours to secure a front row spot. 
First, it was Patriots Owner Robert Kraft holding the trophy in the air. The crowd went nuts. Then, when you didn't think it could get any louder, it did. Bill Belichick passed with a rare smile on his face.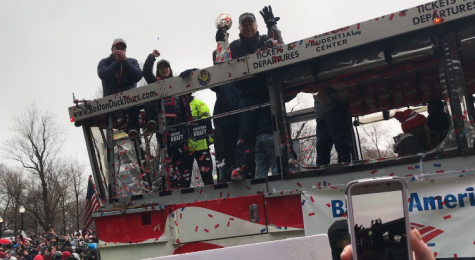 Moments later, their fearless leader and the man most fans were so patiently waiting for, Tom Brady.
"G.O.A.T. GOAT, GOAT, GOAT!" 
With that, the parade had come to an end. The snow and sleet ended and Bostonians were left with wet coats and an even deeper love for the Super Bowl LI Champions.

Email Danielle at [email protected] or follow her on Twitter @Danielle_Aih.