Drake's 'More Life' — Would less have been more?
Despite its flaws, this record-breaking album sits atop the Billboard charts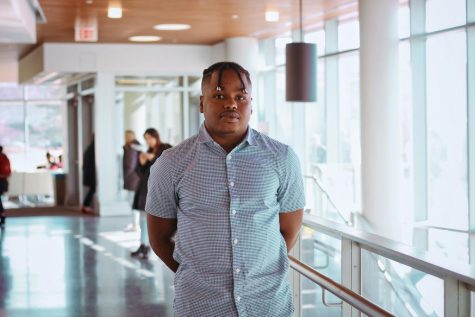 More stories from Jonathan Kermah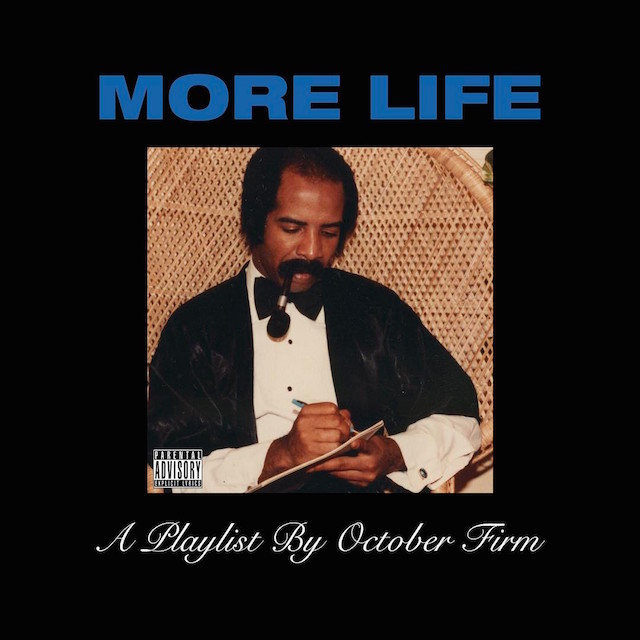 After several months of waiting, Drake finally released his playlist "More Life" on March 18, breaking the record for most streams in a week in the U.S. with 385 million streams. The "playlist," which is being sold and packaged as an album, is best described as "Drake being Drake." There is definitely a little bit for everyone, but finding that through 22 songs can be difficult. There are tons of features on "More Life" as well as many different styles and personas of Drake's trying to shine through at different moments, which ultimately leads to the project's downfall.
Similar to Drake's previous album "Views," "More Life" goes beyond just hip-hop and has a heavy Caribbean and dancehall influence. "Passionfruit," "Get It Together," "Madiba Riddim" and "Blem" all feel very similar to "One Dance" and "Too Good" on "Views" by incorporating the island drums and instruments that create a vibe nearly impossible to resist dancing to. While some hip hop heads may hate it, these songs will be radio hits that just about anyone under the age of 24 will have memorized in time for summer — just like "One Dance."
While there is a clear Caribbean element in "More Life," the new British elements shine just as bright. There is a heavy ensemble of British artists mostly unknown to Americans, including grime rappers Skepta and Giggs as well as singer Sampha. Sampha has arguably the best song on the project without a single word from Drake in "4422." The beauty of the song comes the second Sampha begins singing "I'm runnin,' but can't run away/You say you changed/But you never change up." The riffs in his voice throughout the song will give listeners goosebumps.
Skepta is also given a solo space in "Skepta Interlude," where he introduces himself to the many Americans who have never heard of him with the line, "You don't know me, you better get to know me." He follows this line up with a very strong verse lyrically. For many rap fans, it may be hard to overlook the British accent in which it is delivered in, but overall Skepta introduces himself pretty well to the many Drake fans just discovering him.
Giggs might be a different story. Unlike the other British artists previously mentioned, Giggs doesn't have a solo track, instead having two features with Drake on "No Long Talk" and "KMT." In both songs, Giggs has a hard time staying at the same level as Drizzy. In his defense, few can stay at Drake's level, but in "KMT," Giggs's verse deserves to be skipped with annoyingly cheesy lyrics like "Batman, da-na-na-da-na" and "Lookin' all Christmas gift-wrapped, lookin' all turkey." The British influence in "More Life" has its positives but Giggs is not one of them.
There are quite a few non-British artists on "More Life" as well. Young Thug, 2 Chainz, PARTYNEXTDOOR, Kanye West, Quavo and Travis Scott all have a place on "More Life." Many listeners may flock to "Portland" which features Quavo and Travis Scott, but this song feels incomplete. The three on "Portland" never seem to really connect, instead they feel like three separate songs using the same beat. These features feel like they were added for the sake of adding star power to "More Life," but instead they added what feels like an incomplete song that could have been much better.
"Glow" featuring West, ironically feels like one of the more complete collaborations on the project. After Kanye's rant back in November and Drake coming out and saying he's distanced himself from West, it was surprising to get a feature from Yeezy on "More Life," let alone one that feels so natural. Drake and West's parts on the song intertwine and sound as if they took the time to work in the studio together and craft this collaboration.
With so many features on "More Life," it becomes easy to overlook many of the great songs without them. "Free Smoke" and "Gyalchester" provides the confident and aggressive rapping Drake over more 808-heavy beats that many hip hop heads prefer, while "Teenage Fever" and "Since Way Back" provides that softer side that has made Drake both loved and hated. There's just so much content in "More Life" that it becomes hard to take in.
If the Caribbean and British influences on the project were removed (Giggs), or at least scaled back (four Dancehall songs seems excessive), "More Life" wouldn't feel as if it dragged on and the great parts of the album would feel more important. So many things feel like an afterthought on this album, such as amazing features from 2 Chainz and Young Thug on "Sacrifices" with overall astonishing production and great moments from Drake himself.
National Public Radio Music Editor Jacob Ganz recently said on "All Things Considered" that the lengthy album is a tool artists like Drake use to boost album sales. Billboard's formula for streaming services is such that 1,500 listens to a single song equals one album sale.
"If they put an album with 25 songs on it and people press play and listen all the way through, they'll get two and a half times as many album sales," said Ganz, "And that's basically just the way that an artist like Drake, who knows he's going to get a certain number of people just rushing on day of to hit play and listen to everything new that he's got, they're going to sell just a massive number of albums and, again, sales in air quotes."
"More Life" is a perfect example of how sometimes less is more. That being said, there is so much diversity in sound throughout the project that there is at least something most viewers will enjoy. In my opinion, "More Life" earns 3.5 out of 5 stars.
Email Jonathan at [email protected] or follow him on Twitter @JKermWrites.