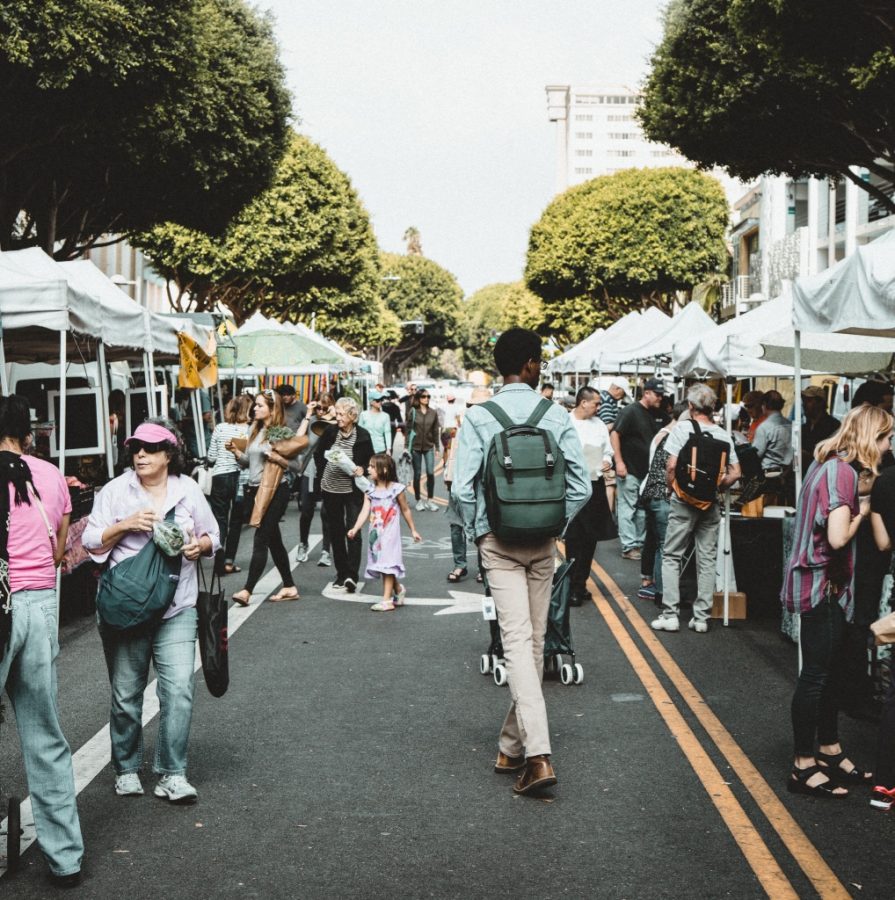 Alone in the crowd: A family of color living in a world of white
UMass faculty member Angela Bowser speaks about raising a family in Longmeadow, Mass. where the population is less than 1 percent black
February 28, 2018
"Mommy, I wish I had long straight hair."
Omadelle Angela Bowser, who goes by Angela, looked at her 5-year-old daughter. Brooke is lanky for her age, with dark brown hair and bright eyes framed by curvy lashes.
"Your hair is really nice, though. It looks like mine," Bowser said, showing her daughter her own tight, curly hair. "Besides, you can do a different hairstyle every day," Bowser assured her. Brooke considered that and decided it was pretty cool.
Bowser, a 40-year-old academic programs manager of the Communication Department at the University of Massachusetts Amherst, wondered where her daughter had gotten the idea that she wanted straight hair. Bowser has naturally curly hair. Her husband Andre, their 2-year-old daughter Elle, and Brooke's grandparents do, too.
No one at her Longmeadow kindergarten had hair like hers. Brooke was the only black girl in her class.
This wasn't the first time that Brooke had noticed she was different from her classmates. She had previously asked her mother if black people could have friends who were different colors. Bowser had taken that opportunity to explain to her children, "there will be people who will be kind to them and some who will not, but no matter what, don't let that define them."
Massachusetts is often seen as a bastion of liberal inclusivity, a point of pride for many Bay Staters. And while Boston, Worcester, Springfield and other large cities in Massachusetts are fairly diverse, many of the small towns, especially in western Massachusetts, are anything but.
In 2014, The Boston Globe used 2010 U.S. Census data to measure the diversity of each municipality in Massachusetts. Except for a small smattering of towns, mostly clustered along Interstate 91, the towns west of Worcester are nearly homogeneous, most with white populations well over 90 percent. 
In April, the Bowsers moved to Longmeadow, a town with tree-lined streets and colonial homes that center around cul-de-sacs, whose population is less than one percent black (per Boston Globe). Bowser said a racially diverse community was definitely something that they had hoped to find before settling in Longmeadow, however, "there just weren't a lot of places like that around here that also met all of our needs." Their decision about where to live ultimately hinged on the same factors as it would for many families — a good school system for their kids, a nice town and close proximity to both work and Bowser's parents.
Originally from Guyana, Bowser moved to a middle-class, fairly diverse, black suburb of Hartford, Connecticut as a toddler. Her parents instilled in her a sense of pride in their Caribbean heritage. It wasn't until college that Bowser really began to interact with communities that were racially and economically diverse. Later, she worked in journalism, which necessitated interactions with a wide range of people she wouldn't have come into contact with otherwise. She said it taught her how to adapt to the various situations in which she has found herself.
Bowser said that she and her husband, who grew up in Harlem, New York, try to inspire in their children a similar family pride as was given to her. At a recent parent-teacher night at the elementary school, Bowser said the teacher encouraged parents to find ways to share their cultural heritage in the classroom. While there may not be any other black children in Brooke's class, there are children of other ethnicities who speak different languages. Bowser hopes the children can learn about different heritages and cultures from one another.
"In some interactions," she said, "I may be the only person of color that people in town may come across, and if I can leave them thinking 'Hmm, I didn't know that,' then I think that's good." Bowser did add that she doesn't feel a need to represent her whole race.
Still, there are challenges in being one of the very few families of color in a predominantly white town. Nilanjana Dasgupta, a psychology professor at UMass, said that when one doesn't see themselves reflected in their community, "they might feel less social belonging." She added that their sense of community may suffer. People in this position may have difficulty establishing strong friendships and may avoid putting themselves in situations where they are alone in their racial identity, leading to fewer opportunities to connect with their neighbors. Fortunately, Dasgupta said there's no evidence of lower self-esteem among people who don't see themselves reflected in their communities. In fact, she said, "they seem more resilient."
Bowser said that if Brooke comes home from school and talks about someone being mean to her, as a black woman she has to listen for underlying concerns that it may be because of her daughter's race. She and her husband make sure the kids get messages at home that they belong, but have a concern that they will feel a sense of loneliness born out of being different.
Bowser balances that potential loneliness with time spent with her parents and intentional play dates with friends' children who are black. She said she hopes that as her children get older they will rely on each other for support.
"Knowing they're in an environment where they're not going to see themselves reflected, we have to be very intentional in the lessons we teach them at home, " Bowser said, "and make sure they know self-love, know their worth, know that they're a child of God and they deserve to be wherever they are."
Email Sarah at [email protected], or follow her on Twitter @Sarahanna824.