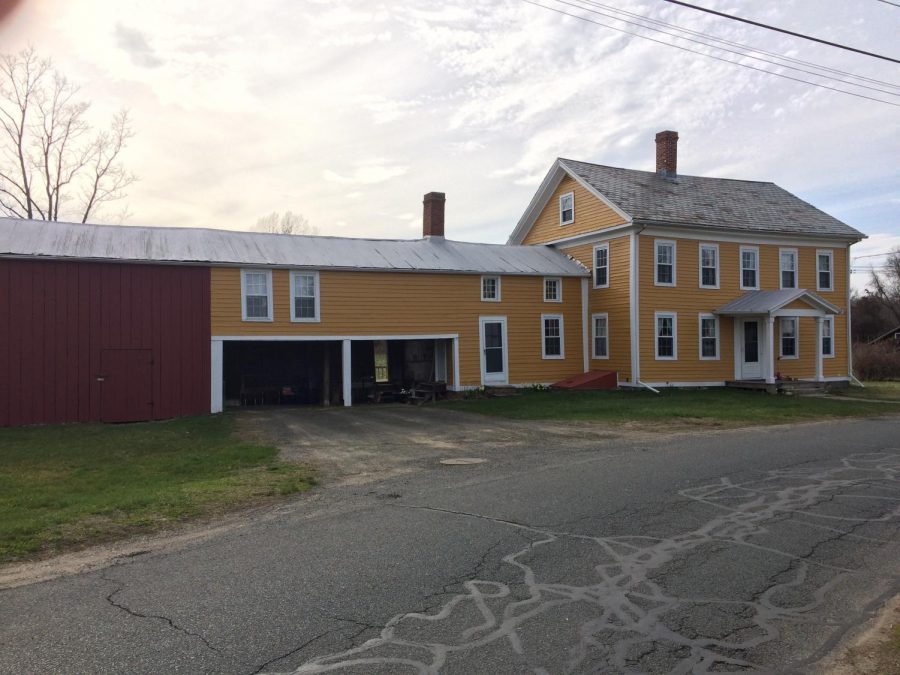 Ian Munnelly
Deciding to come to Amherst for school was one of the greatest decisions I have made up to this point. Not only did the school make sense from a financial perspective, but I know that I wouldn't have been exposed to the kinds of people and experiences that I had in this place anywhere else. Amherst was described to me early in my college career as "an alternate reality where the hippies won the sixties," and even if that is a little off the mark, Amherst is one hell of a strange place. But stranger still, I think my fondest memories of this area come from the next town over, in the little farming town of Hadley.
A few weeks ago, I went to go surprise my best friend Dan at the Dockside restaurant in Hadley. He has been working there for nearly a year, but had not had any visitors at his work yet. We ate and laughed and he came to goof around with us when he wasn't busy serving other tables. It was a great night. But actually driving to the Dockside triggered a rush of affection and memories for Hadley itself; I hadn't driven through the yawning fields of that sleepy farming community since I had lived there more than a year ago. I realized that Hadley may be the most important place in the Valley for me, where I have the most associations and fond memories — a place where the different worlds of my life came intermingled and became whole.
I moved off campus for the first time my junior year, after having spent my freshman year in Southwest and my sophomore year in Central. After growing extraordinarily tired of having to walk down a flight of stairs just to reach a sink, I was eagerly looking forward to the luxury of having a kitchen and bathroom ten feet from my room. I was planning to live with my best friend from freshman year and another one of our good friends, but we were having some absolute trash luck in finding a place to live in Amherst. We saw house after house, but they were all extraordinarily expensive for their quality. I distinctly remember walking into a basement on Sunset Avenue that had boxers and socks caked to the floor like some kind of fabric tiling; it had been flooded and the residents had just kind of given up on cleaning the mess. Spoiler alert, I didn't live in that house.
After many weeks of fruitless searching, my friend messaged me a listing for this house in Hadley. It's off the bus route and a little out of the way, but it was cheaper for it. I remember the exact moment we drove up to the house. It was an older yellow farmhouse, with a red barn attached to the side of the building. It was one of those houses that you could tell was filled with stories just by looking at it. The wooden floors were warped and bizarre, the windows let in a ton of cold air, and the basement may as well have been owned by all the spiders that lived down there. I fell in love immediately.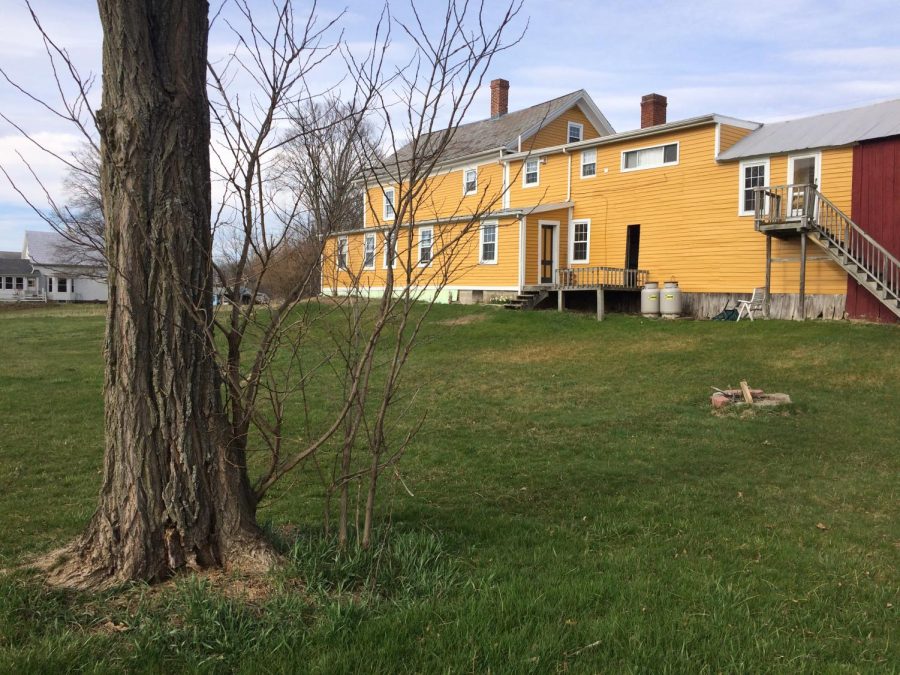 The house was on Meadow Street, and soon after we moved in the house took on a name — The Meadow Manor. It was so grand and filled with character that it demanded a personality of its own. We definitely reveled in the weirdness of the house, taking particular pride in our faux stuffed bear that hung out in our living room. My roommate's uncle happened to ask if we wanted it … we speedily said yes.
So it was a bizarre house and that suited me just fine. But outside the house was a whole other story. Our backyard at the Manor was filled with these sprawling dusty rent-a-fields that farmers could lease for a season. When we moved in it was the middle of a drought, so no one was out in the fields while we lived there. But just beyond the rows of cover crop was the bank of the Connecticut River, and that was the most endearing part of living at the Manor for me. I grew up on the ocean far more literally than most people can say, and spent the majority of my life sailing and serving tables on my peninsula of a hometown. So the water is an important feature in my life, and the surprise of having a gorgeous bank of the river to ourselves cemented this house in my mind as perfect for where and who I was at the time.
Sitting by and in the river made for the perfect end to my summer, and because the Manor was so far away from campus and Amherst proper, there were endless stars in the sky each night. Some of the most beautiful skies I have ever witnessed were at the Manor. The one I remember most clearly was the night of the first big rainstorm after the long drought. My friends and I went outside after the worst of the rain, and the world was green and wet for the first time in the months I had been there. We looked up to see a beautiful black-green sky with thick low-hanging storm clouds backlit by hundreds and hundreds of stars. Hadley and the Manor more generally had this surreal tone to it that will never leave me.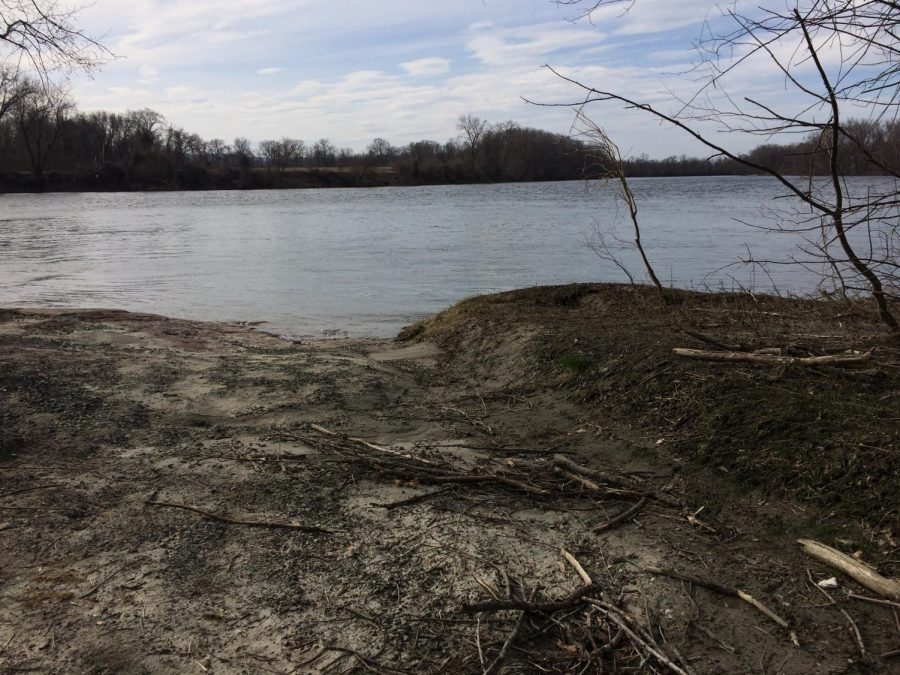 The Manor became more than just a physically beautiful and bizarre house for me though, partially because I ended up studying abroad in the spring of that year. I moved out of my house, and my friend Dan (the same from the Dockside) moved in when I was away. Dan is the kind of best friend that has been around so long and so consistently that we are truly more like brothers than we are friends. But my roommate at the Manor before I left was Cam, who I met during my freshman year and quickly became my best friend at school. They had interacted before and liked each other, but living together brought them closer than I could have ever facilitated on my own. Watching their relationship bloom and seeing two people that I love deeply become better friends made my heart glow even though I wasn't in the country to enjoy the shenanigans that went on in that house.
On top of that, Dan experienced a renaissance of sorts while living at the Manor. Dan has, to put it lightly, had a lot of unfair difficulty in his life. The details of those difficulties are irrelevant, but hearing him call me over Skype and tell me how unusually happy he was in the Manor was a moment of soaring joy for me. The Manor will have many names and titles in the future, but for me, it will always be the staging ground for my first big adventure, the home my friends built together, and the river where my brother began to heal. In truth, it feels like the first place where I made a mark on the world. This wasn't a monotonous white-walled dorm room, it was our own peculiar palace.
Dan always jokes that if he won the lottery the first thing he would do is buy the Manor and settle down there, and honestly … I might just do the same.
Email Ian at [email protected], or follow him on Twitter @i_munnelly.