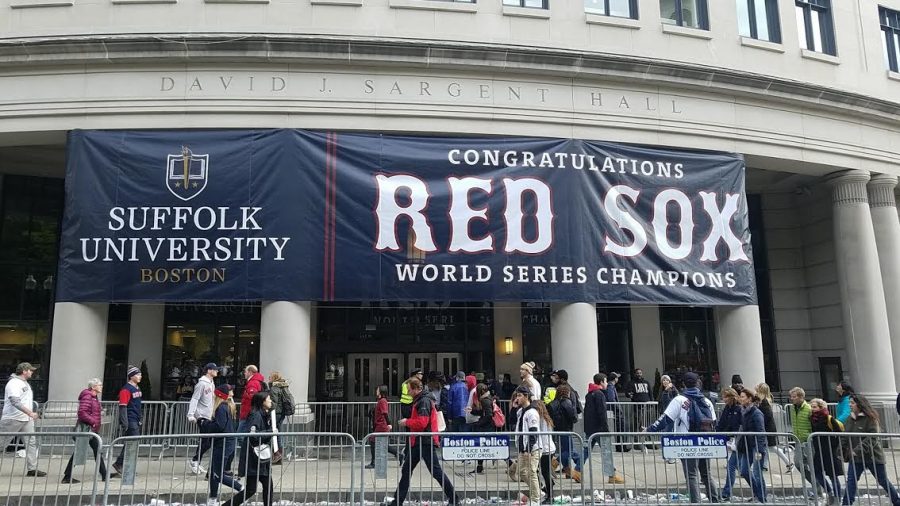 (Abigail Gracie/Amherst Wire)
BOSTON — It was the strike out heard around the world.
On Sunday, Oct. 28, Red Sox pitcher Chris Sale threw the perfect strike to knock out Los Angeles Dodgers third baseman Manny Machado at the end of Game 5 of the World Series.
Boston clinched the championship after winning four out of five games, completing the series victory with a 5-1 win in Game 5. Given that the Red Sox had one of the highest regular season win totals in MLB history, 108 wins, this was a trophy well earned.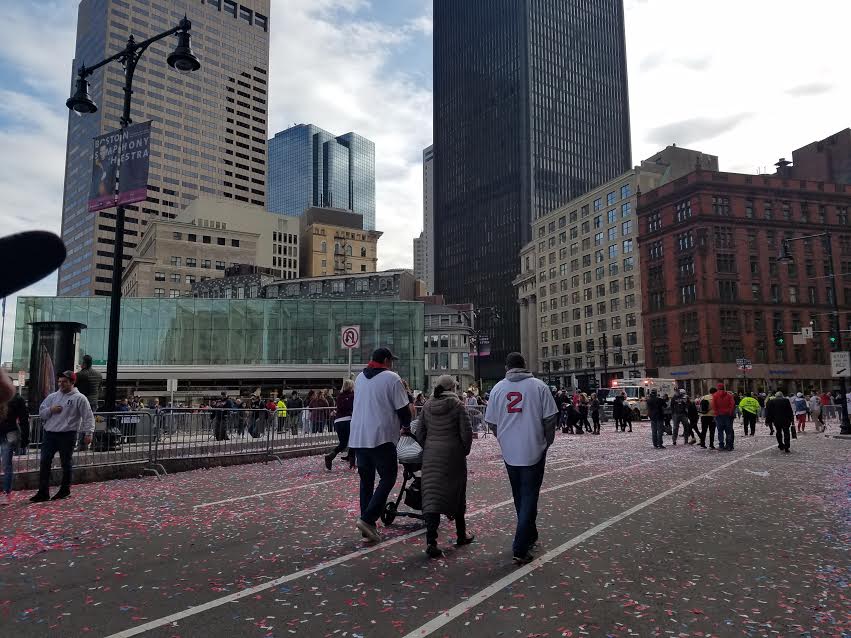 At the University of Massachusetts, fans rejoiced the home team's win by gathering in front of Berkshire Dining Commons and throwing shade to the Yankees and Dodgers immediately after the win. Students sang "Sweet Caroline" and did "The Worm" in puddles. Bostonians really do love that dirty water.
However, the celebration didn't end Sunday night. On Wednesday, the Red Sox summoned hundreds of thousands of fans to the streets of Boston at 11 a.m. to watch the players parade in the famous Boston duck boats and show off their new trophy.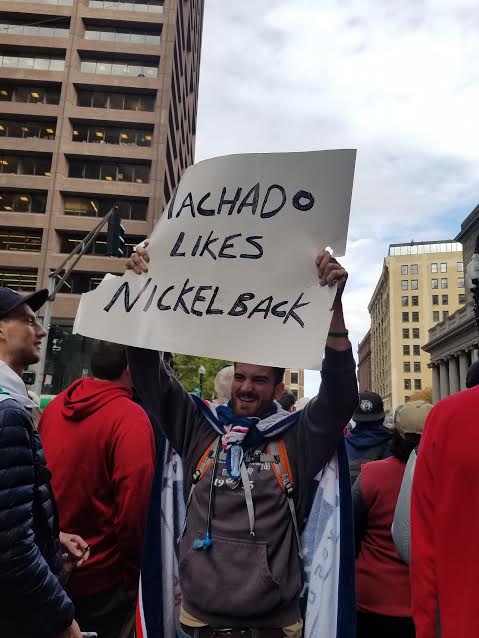 One by one, the duck boats slowly made their way down the streets, with the Dropkick Murphys leading the way in song. Andrew Benintendi, Mookie Betts and David Price were on board the amphibious vehicles, as was World Series MVP Steve Pearce.
Along with all the players, first-year Red Sox manager Alex Cora, retired slugger David Ortiz, and broadcaster Jerry Remy all made appearances.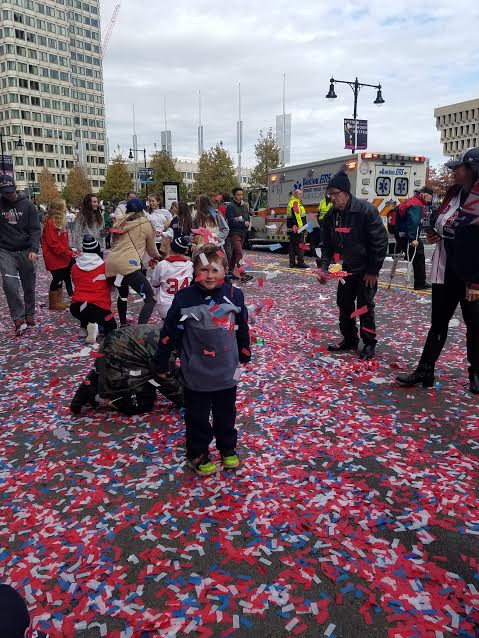 Confetti fell from helicopters and soared from duck boats. Air horns were blown and voices from fans decorated in red, white and blue were screaming in utter joy. Others were dancing on lampposts and trash cans, recording the moments they did not want to forget.
Above all was a chant that many chimed in to sing: "Yankees suck!"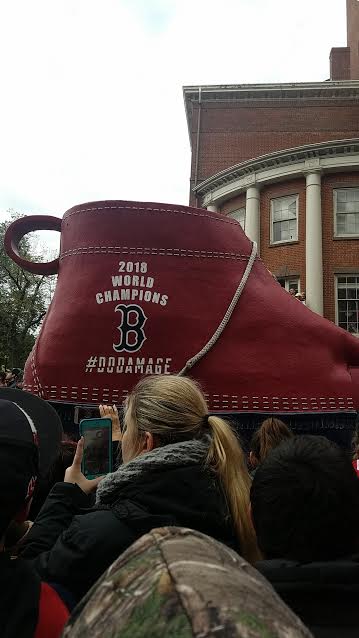 Email Abigail at [email protected], or follow her on Twitter @agracie13.