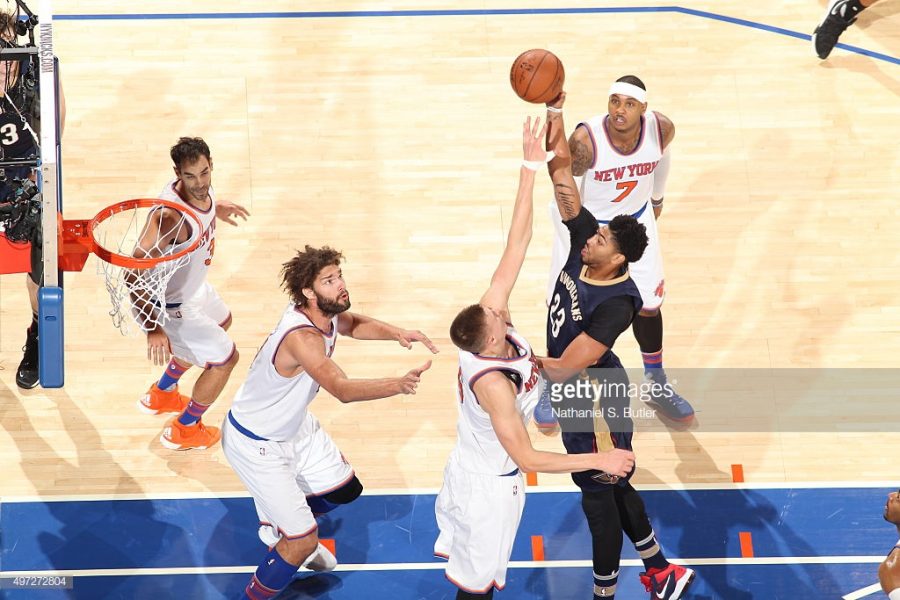 NBAE/Getty Images
Jacob Robson rounds up the week in sports from January 25th to February 1st.
Super Bowl LIII: Patriots v Rams
Here we go again, yet another Super Bowl with the New England Patriots representing the AFC. A match-up against the Los Angeles Rams, with the power and prowess of running back Todd Gurley III and quarterback Jared Goff, may not frighten Patriots fans as much as the Chiefs' offensive firepower. But there is still cause for concern for the great Tom Brady and coach Bill Belichick.
Defensive tackle Aaron Donald, an MVP candidate, has 20.5 sacks on the season and will be a dominant threat if Brady is unable to offload the ball quickly. For an aging quarterback, this may well be his toughest test yet. He'll have to rely on his wisdom and experience to keep his offense driving down the field.
On the other side, Goff and Gurley III will have to perform for the Rams to win. With just three seasons under his belt, Goff is the fastest first overall pick to appear in a Super Bowl. His undeniable talent for reading the defense and his accuracy on deep passes are noted, yet it remains to be seen if has the nerves for 60 whole minutes of Super Bowl football.
To see Brady acquire his sixth ring would put him past G.O.A.T status – there could be no possible way for any football fan to deny that. Even though this season saw plenty of sports commentators asking questions about his age and diminishing ability, I remain confident as a Patriots fan that his head and golden hand will get the win.
Prediction: Patriots 33-27 Rams
Trade Deadline Re-Shuffle
Midseason madness gripped the NBA this week, as two blockbuster trades came through the basketball grapevine. As teams have until February 7th to get their deals done, it's fair to say that we could be seeing many more trades get done in the upcoming days.
The Dallas Mavericks made the first big move of trade season by acquiring Latvian All-Star forward Kristaps Porzingis from the New York Knicks. For Knicks Nation, this trade feels like they have just sold their prized possession for peanuts. 'The Unicorn', who has been injured since February of last year, was surely a player that the Knicks were trying to build their team around. Instead, we now see yet another power shift in player personnel to the Western Conference, as Porzingis joins forces with rookie superstar Luka Doncic in a potentially terrifying tandem for the Mavs.
New Orleans Pelicans forward Anthony Davis notified the team's front office that he does not intend to sign a contract extension and wants to be traded. Pelicans executives have been in contact with a number of teams, including the highly interested Los Angeles Lakers who could likely offer a trade package including Lonzo Ball, Brandon Ingram and Kyle Kuzma. Personally, I would not be surprised if the Pelicans hold out and explore options in the summer when Kyrie Irving, Kevin Durant, Kemba Walker and Klay Thompson could all become free agents. With the trade deadline fast approaching, one thing is for sure – this upcoming summer will be one of the most tantalizing free-agency periods ever.
Off-Season Baseball Moves
Bryce Harper is in the free-agent shop window as he was reported to have met with the San Diego Padres in Las Vegas on Thursday. The Padres join a list of potential suitors including the Phillies, White Sox and Nationals. His former team is still trying to persuade him that it's the best destination for his World Series aspirations. They did come close to winning the National League East in 2018, and Harper, if he returns, could levy some power in team discussions by demanding the acquisition of championship-caliber players.
Across the Pond
English Premier League team Newcastle United broke their transfer record by acquiring former Atlanta United forward Miguel Almiron for $26 million (£20 million). Almiron, 24, was part of the deal that saw the highest amount of money ever received by a Major League Soccer club in a transfer deal. The Paraguayan recorded 13 assists and 13 goals in 38 appearances for Atlanta United while leading the franchise to its first MLS Cup. Standing at 5-foot-7, Almiron joins English soccer in an age where smaller, more technically gifted players fit many coaches' preferred style of play. In England, where fast and counter-attacking soccer is the bread and butter, there is no doubt in my mind that Almiron will become a household name not only for Newcastle, but across the EPL.
Follow Jacob on Twitter @jacoborobson and on Instagram @jacoboliverobson.