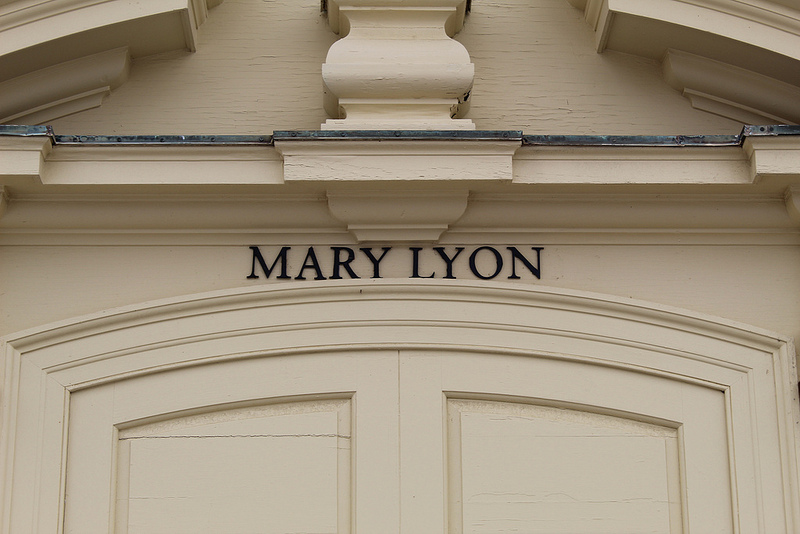 Everyone loves a good ghost story or urban legend, especially when it hits close to home.
Having been founded over 150 years ago, UMass built up quite a few tales of supernatural activity. One of these tales focuses on a first-year dormitory, Mary Lyon, located across from Worcester Dining Commons. 
This story is one of the more gruesome ones.
According to the story, in 1970 a female student hanged herself in a maintenance stairwell. Her body was not found for nearly a week, and was only discovered because of her corpse's overpowering stench. The story concludes that the horrid stench can still be scented in the building.
What's even more interesting is the fact that two other New England colleges have buildings named after Lyon, and both have documented histories of hauntings; Mary Lyon Hall at Wheaton College, and the Mary Lyon dormitory at Plymouth State University. The namesake herself is also named in several ghost stories that directly involve her spirit. Lyon, who was born in Franklin County and founded Mount Holyoke College, is buried at the center of the Mt. Holyoke campus. But rumors of gravediggers and jealous rivals have cast a ghostly doubt on that fact as well.
Naturally, I went to Mary Lyon here at UMass to find out if residents believe the stories.
Hani Halpern, an undeclared first-year student, seems to think they're true. Halpern moved into Mary Lyon in the beginning of spring semester, but claimed to have had experiences before becoming a resident.
"Before moving in, I visited my friend who lived here, and sometimes when I'd come, there would be weird smells in the hallway," she said.
When she asked her friend about the smells, she was told the story of the spirit that resided in Mary Lyon.
Since moving in, she told me she had two other frightening experiences. The first one was when she was in the bathroom, where she had seen a figure in the mirror. When she turned around, it had disappeared. The second was while she was in her own dorm room.
"The door opened significantly more than it normally does,"  said Halpern. "I just had the feeling of like someone watching me." She abruptly shut the door, and "rang bells" to cast away any spirits.
Others aren't so sure.
"There will be a weird noise, but it's an old building, so that's something I'd expect," said Brendan Hemenway, a first-year finance major. Hemenway went on to express his skepticism of the ghostly tales.
Claudia Richards, a first-year environmental science major and resident of Mary Lyon, shared that skepticism.
"I'm aware of the story of this dorm," she said. "But I have not had any interactions with the ghost herself."
When asked if she thought the tale was credible, Richards said, "I read it on a random news website, so I'm not sure if it's credible, but I do believe that it could've happened."
The divide between believers and non-believers the supernatural will persist, a divide that pits thousands of years worth of science against legends that are sometimes just as ancient. Maybe the harrowing legend of Mary Lyon is just that, a legend.
Or is it?
Email Zach at [email protected]