In pictures: Sita Haran, A Dance Drama
The Indian Classical Arts Society at UMass gave new life to an old Hindu epic.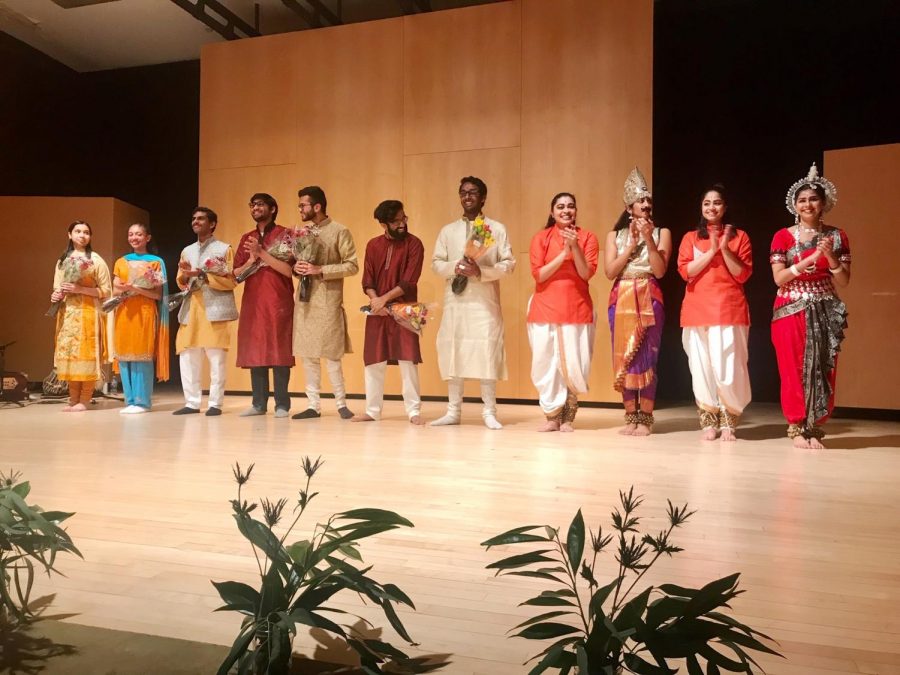 Sifa Kasongo, Managing Editor
February 25, 2019
On Saturday, Feb. 24 at Bezanson Recital Hall, the Indian Classical Arts Society performed a brief excerpt from the Hindu epic, the Ramayana.
The show started with the evil King Ravana, played by Avanthi Devi, sitting on his throne and his sister, Surpanaka, played by Meghma Banerjee,  running in and wailing because her nose has just been cut off.
Throughout the show, northern and southern Indian classical music and dances are present, which "creates a nice spectrum and creates a nice contrast against each other," said Banerjee. The instruments being played were the flute, the harmonium, the tabla, vocals and the mridangam and the dances performed were Kathak, Odissi and Bharatanatyam.
ICAS was founded in Fall of 2017 by Ilina Shah and is a student-run organization at the University of Massachusetts that consists of a diverse group of artistically driven undergraduate and graduate students.