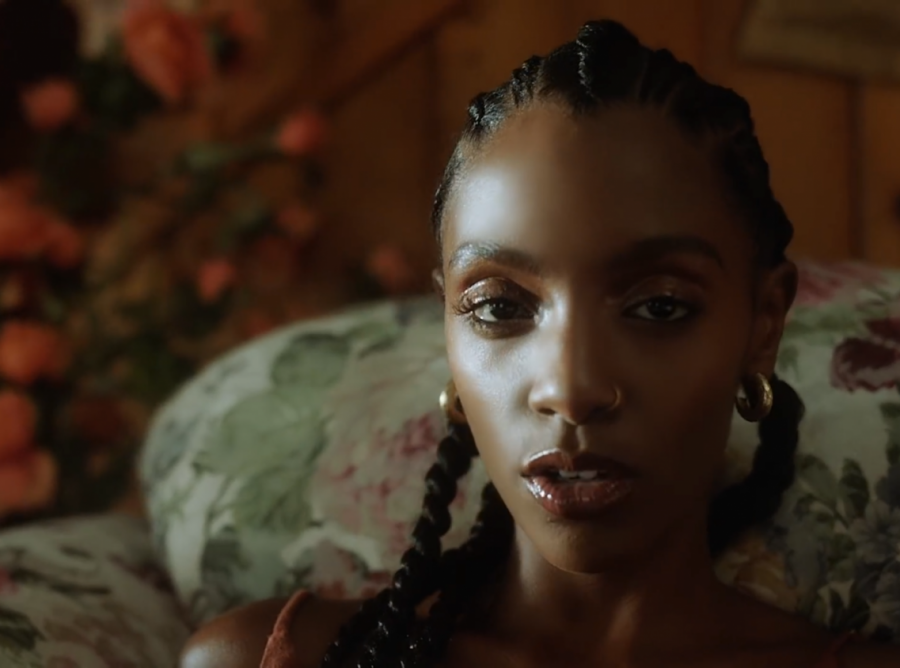 "The most disrespected woman in America is the Black woman. The most unprotected person in America is the Black woman. The most neglected person in America is the Black woman," said Malcolm X in 1962.
Over 50 years later, this quote still remains true. According to the Institute for Women's Policy Research, black women's median earnings were 67.7 percent of the median earnings of white men in America in 2017. Discrimination of black women can also be seen just as easily in the music industry.
While successful black women like Aretha Franklin, Lauryn Hill or Rihanna may come to mind, the numbers prove that women in the music industry are far and few in between. In an analysis of the Billboard 100 charts from 2012-2017, the study found that only 22 percent of the artists on the charts were women, and the numbers dwindled even more when looking at songwriters. Those numbers are just for women, imagine how much more they would dwindle when talking about women of color specifically.
Despite the unevenness in the music industry, 2018 marked a year where black women received critical recognition for leading the charge with innovative music for the black soul. Noname's "Room 25" had the best-reviewed album of 2018 according to Metacritic (the first woman to receive the honor). In the critically acclaimed album, Noname seamlessly balances reflection of self and society. Janelle Monae also comes to mind with her impactful 2018. Not only did she release a critically acclaimed album with "Dirty Computer," but she also has advocated for queer rights and women in the music industry. Newcomer to the commercial music scene, Tierra Whack, also pushed out noteworthy music with her innovative 15 song, 15 minute project "Whack World." She hasn't shown any signs of slowing down since, already releasing three singles in 2019.
Smack between Black History Month and Women's History month, Mereba and Solange have only added to the current momentum of black women in the music industry. Mereba's "The Jungle Is the Only Way Out" and Solange's "When I Get Home" both speak to black America in a way that often isn't found at the top of the Billboard charts.
Mereba's "The Jungle Is the Only Way Out" is a guide to freedom
Alabama born artist Mereba is a jack of all trades, well equipped to have a lasting impact in a time of such genre fluidity in music. The singer, songwriter, rapper, guitarist and producer can be heard over folk-like instrumentals on her 2013 project "Room for Living," independently released under her full moniker Marian Mereba. She can also be heard spitting guest verses on Spillage Village tracks like "Fryin'," where she gives her thoughts on police in America and argues against idolizing black billionaires "who don't give two f**** about you." After signing with Interscope in 2018, Mereba released her debut album "The Jungle Is the Only Way Out" at the tail end of February.  
"I'm not sorry/Stay sick cause I follow my gut," Mereba sings on the album's lead single, "Black Truck." Over the blissful 9th Wonder produced instrumental, Mereba boasts and celebrates staying true to self and following her own path. Her unique style exhibits this self-assurance even further, never allowing herself to be boxed into a singular genre or sound. On the album, Mereba incorporates a variety of genres ranging from spoken word poetry to folk music in an album labeled under R&B. She even sneaks in rap verses that come abruptly in some songs, potent with a bravado that is shrouded by her serene singing voice in the majority of the album.
One of the most lyrically potent tracks on the album comes in "dodging the devil." In this powerful poem, Mereba speaks on the obstacles that plague the black community "like addictions, evictions, convictions, lost visions, love riddled with truths hidden, world trippin'" and attributes them to "the devil," all while muffled police sirens seep into the background. She even goes as far to include a whipping sound in the background of the poem when reciting the lines "Here come the Devil, talking to you with a smile and shovel, ready to bury you and your lil' hustle/And give some bills and a brand new muzzle," illustrating that these burdens placed on the black community are tools for the white men in power to keep us down, much like the physical abuse of black ancestors by slave masters in America before the reconstruction era.  
6LACK teams up with Mereba on "Heatwave" to create a musical guide on how to properly deal with police interaction. The duo doesn't try to clean up their message to fit the lenses of certain white audiences, instead, painting the image of police brutality all over the track. "'Cause they beat a n**** blue just for loving that he black/My advice is, run like Obama 'fore they catch you like Osama," 6lack warns black Americans in his verse. Mereba warns listeners to run like a demon is chasing you, likely a nod to the aforementioned "dodging the devil" poem.
By telling her story of escape through her own personal jungle, Mereba guides her audience past personal struggle and systematic oppression onto their destination.
Solange's "When I Get Home" is a cocoon of peace and protection
While Mereba attempts to guide the black community past oppression and onto their dreams on "The Jungle is the Only Way Out," Solange's "When I Get Home" functions as a cocoon of protection; a tool to momentarily escape the overbearing burdens of daily life being black in America.  
"When I Get Home" is the follow up to Solange's 2016 album "A Seat at the Table." In "A Seat at the Table," the Houston, Texas singer/songwriter uses her silky voice, tranquil instrumentals and interludes featuring her family members to create a project for the black soul. From messages as simple as "don't touch my hair" to concepts as a large as gentrification, it's clear that the album was made for a black audience. On "When I Get Home," Solange doesn't attack issues that plague the black community quite as much, but instead she attempts to offer a reprieve from struggle with a more minimalistic approach in lyricism paired with futuristic, groovy pop and R&B instrumentals.
One of Solange's most astonishing skills is how she's able to say so much with so few words. In the intro track "Things I Imagined," Solange alternates between singing "I saw things I Imagined" and "things I imagined" for about a minute straight, but it feels like her words carry much more than two lines. With the upbeat, airy synths and electric piano keys, the track feels almost dreamlike. Maybe Solange is singing about reaching heights she could only dream of before success, or maybe she's simply singing about hallucinations. Either way the track takes the focus off of current stresses, and into a place of inspiration and euphoria. Similar things can be said for the album's seventh track "Dreams."
The minimalistic lyrical approach on "When I Get Home" makes some of the album's best bops both danceable and digestible. "Almeda" featuring fellow lyrical minimalist Playboi Carti and Grammy-winning producer and singer The-Dream is a perfect example of this, with the track promoting black pride over an irresistible Pharrell, John Carroll Kirby and Solange produced instrumental.
"Brown liquor, brown liquor
Brown skin, brown face
Brown leather, brown sugar
Brown leaves, brown keys
Brown creepers, brown face
Black skin, black braids
Black waves, black days
Black baes, black things
These are black-owned things
Black faith still can't be washed away" 
Solange sings of the beauty in being black, something that white America has pushed against, whether that be lightening the skin tone of black people in magazines or the resistance of black hair in the workplace. Playboi Carti might not have gotten the memo to convey black pride in his verse, but his coupe is all black and his puerile delivery has something so light-hearted about it that it's easy to overlook this.
While "When I Get Home" isn't quite as boggled down with heavier messages that appear in "A Seat At the Table," Solange has plenty to say for her black audience. Simple lyrics like "My skin my logo" or "I just wanna wake up on cp [colored people] time" still strike a chord and remind black listeners to be proud to be black, while still leaving room to get lost in the music without searching for deep messages.
"The Jungle is the Only Way Out" and "When I Get Home" are the albums that I can go to when I need to be picked up and dusted off on one of my worst days. Don't get me wrong, in 2019 thus far 2 Chainz and Dreezy have given me unyielding music to mean mug and flex to, and Boogie and Future have illustrated how to acknowledge (and avoid) pain, but some days I need music to both heal and grow to. Some days I need to be reminded to follow my gut and prepare to fight back against "the devil" when I leave my home in the morning. Some days I need to hear Solange sing softly about things she imagined to lift the weight of the world off my shoulders when I get home. I can only imagine how important these voices are for young black girls that are more marginalized than I.
Songs to check out
"The Jungle Is the Only Way Out"
"Kinfolk"
"Heatwave (feat. 6LACK)"
"Get Free"
"Planet U"
"Sandstorm (feat. J.I.D)
"When I Get Home"
"Things I Imagined"
"Stay Flo"
"Almeda feat. Playboi Carti and The-Dream"
"My Skin My Logo (feat. Gucci Mane)
"Binz"
Email Jonathan at [email protected], or follow him on Twitter @JKermah98.