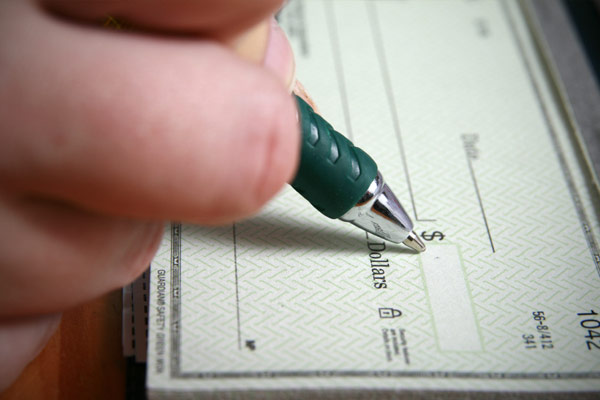 With NFL free agency heating up and the draft combine behind us, I wanted to take a look at some players the Patriots may keep or let walk, and some they may want to think about going after.
The Patriots have started the resign period pretty much how everyone expected them to. They resigned no-one and already released two players: tight end Dwayne Allen and wide receiver Darren Andrews. Allen was going to make $7.3 million in 2019 and releasing him frees that cap space to be used somewhere else.
Additionally, the deadline to use the franchise tag passed last Tuesday without the Patriots tagging any players. This allows big names like Trent Brown, Trey Flowers and Stephen Gostkowski to potentially walk.
On Monday, Brown signed a record-breaking deal with the Oakland Raiders, while NFL Network's Adam Schefter announced Flowers' plans to ink a five-year deal with the Detroit Lions.
Former Patriots' OT Trent Brown intends to sign a four-year, $66 million contract that includes $36.75 million guaranteed with the Oakland Raiders, per source, making him highest paid OL in NFL history.
— Adam Schefter (@AdamSchefter) March 11, 2019
Patriots DE Trey Flowers intends to sign with Detroit, per source.
— Adam Schefter (@AdamSchefter) March 11, 2019
Gostkowski, the team's kicker since 2006, is expected to resign in New England, according to 247 Sports.
Currently the Patriots have one returning wide receiver from 2018, and that is Julian Edelman. Phillip Dorsett, Chris Hogan, Cordarrelle Patterson and Riley McCarron are all free agents as of March 12.
Dorsett would find a role if he stayed with the Patriots and it seemed Tom Brady trusted him more towards the end of the year, but he could get more money than what the Patriots will offer him if he goes somewhere else. Last Wednesday, Dorsett said that he wants to be a starter. He probably won't find what he's looking for in New England, so expect him to sign somewhere else.
Something seemed off with Chris Hogan last season. Maybe Brady lost trust in him, but on a roster with a lot of holes at wide receiver, Hogan should have performed better. He averaged two receptions per game, and had a stretch of two weeks with no receptions. I would be shocked if he returns to New England.
Patterson may seem like someone the team will let walk, but he seems to fit the "Patriot Way". A defining quality of a Bill Belichick-type player is versatility; the more you can do, the more value you bring to the team. Patterson not only caught passes, he ran the ball out of multiple formations and also returned kickoffs, including one for a touchdown against the Bears.
I won't be surprised either way, but the Patriots definitely won't break the bank for Patterson. Plus, according to his Instagram, Patterson was at Gillette Stadium on February 27 which probably means he's interested in staying in New England – or at the very least, there are negotiations between he and the team. Patterson could get paid handsomely if he signed with another team, and it's doubtful that New England would duplicate that.
Josh Gordon is the last big question mark for the Patriots at wide receiver. Gordon played extremely well leading up to his suspension. Gordon is a restricted free agent and with the status of his suspension looming it is unknown what will happen.
The team placed a low restricted tender on the embattled receiver Tuesday.
If Gordon doesn't get reinstated, the Patriots may consider going after wide receiver Golden Tate who said, "I'd definitely love to be a part of something like [the Patriots], and definitely catch a few passes from old Tommy Boy," in an appearance on the Prostyle Podcast with Earl Bennett last week.
However, Tate is 30 years old and will be 31 by the time the season starts. There are other options for wide receivers in free agency, so just because Tate said he would play here doesn't mean the Patriots should immediately send a contract his way.
We haven't heard much about Braxton Berrios, who the Patriots drafted in the later rounds last year. Berrios was placed on Injured Reserve after struggling with injuries throughout training camp and the offseason. Barring any other setbacks, expect to see him next season.
With Trent Brown gone, La'Adrian Waddle is the only other free agent on the Patriots' offensive line. He would be a solid backup tackle, but I could see the team looking elsewhere to fill that role, especially since Waddle didn't perform as well this year as he did in 2017. If he doesn't ask for too much, he may stick around.
On defense, the team has a massive hole to fill with Trey Flowers' departure. Trading for Michael Bennett last week will help fill that void, but the team needs last season's under-performers to step up in 2019.
Neither Deatrich Wise nor Adrian Clayborn produced nearly as much as Flowers who led the team in quarterback disruptions over the last two seasons with 136. Linebacker Kyle Van Noy is second with 69 over those two seasons. With youngster Derek Rivers battling injuries for most of last season, I wouldn't be surprised to see the team once again look for an edge rusher in the draft.
In the secondary, Jason McCourty, Eric Rowe and Jonathan Jones are all free agents. I don't see Rowe returning to New England next season. He struggled to get on the field because of injuries and I think the team wants to move on and explore other options at cornerback.
McCourty and Jones played pretty big roles as corners this season, but I don't expect the team to keep both. Like they do with most free agents I expect the Patriots to let them test free agency and see what their value is before completely cutting off negotiations.
As much as all Patriots fans want to see the McCourty twins play next to each other for another year, I don't think the Patriots will resign Jason McCourty. He helped the defense a lot this season, but he will probably be able to get more money elsewhere and the Patriots certainly don't want to pay an aging defensive back that much.
Unlike McCourty, Jones is much younger and also a restricted free agent, meaning the Patriots will have the chance to match whatever he is offered. But I have to imagine with J.C. Jackson playing well last year the Patriots will not want to offer Jones too much money. I'm sure they want to bring Jones back because of his blazing speed (he covered Chiefs' speedster Tyreek Hill well in the AFC Championship), but don't be too shocked if they don't.
The Patriots have a lot of free agents this year, and not enough money to replace them all. The team isn't typically too involved in free agency, but if there ever was a time to get involved, it's now.
The other alternative is that the Patriots look towards the draft for replacements instead of free agency. The Patriots have over a dozen picks in this year's draft thanks to compensatory awards for certain players leaving, which gives them enough selections to replace a good portion of what they'll lose this offseason.
Reach Eric at [email protected]