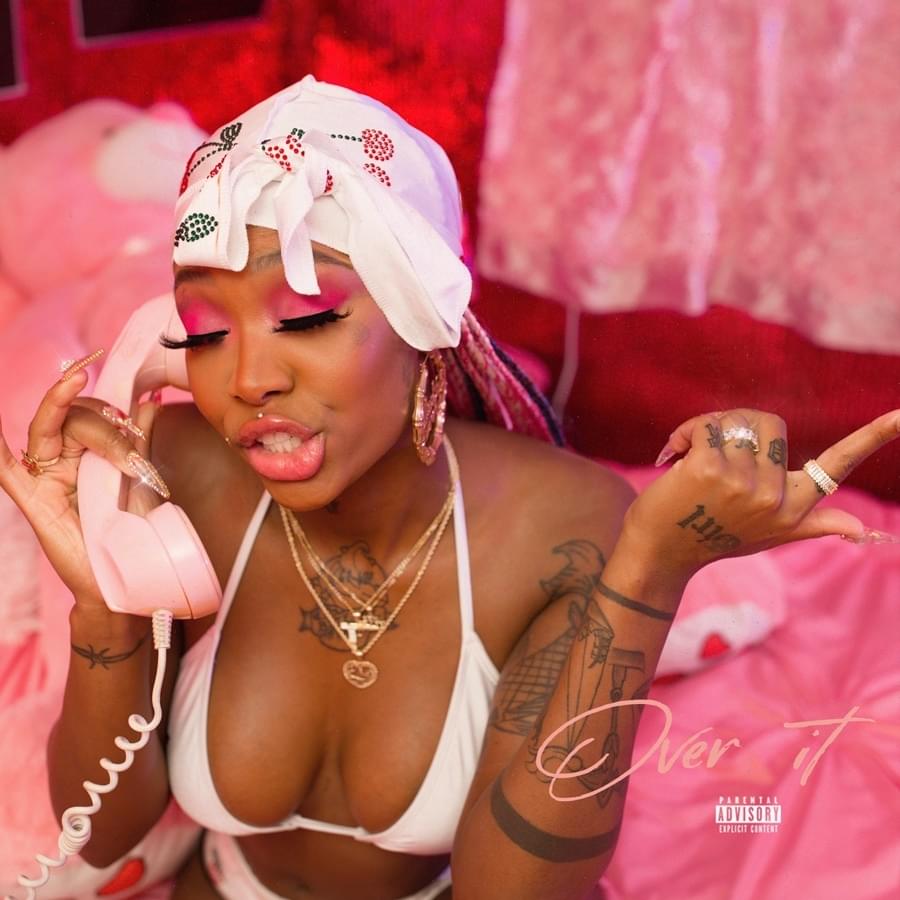 Summer Walker is disinterested in fame, as exhibited through her debut album, "Over It." Walker is fairly new to the limelight, having released her very first project in October 2018, a mixtape by the name of "Last Day of Summer." Fast forward merely a year and she has some of the biggest names in R&B and Hip-Hop on her latest project, including Drake to whom a good portion of her come-up can be attributed to. Drizzy is responsible for her career truly kicking off in February of 2019, when he remixed her single, "Girls Need Love Too."
Yet even with cosigns from artists she once looked up to, alongside becoming a household name in less than a year – Walker isn't phased and has stated numerous times on her social media accounts how the celebrity lifestyle isn't for her. She will go on tour for the first time later this fall – and she claims it will also be the last time she goes on tour, hence the title "The First and Last Tour." 
"Over It," addresses her dismissive state regarding the glitz and glamour of Hollywood, as well as men and everything in between. When questioned by fans about the title of the album, she stated it mirrored her current outlook on everything in her life. 
The project kicks off with the title track, "Over It" as Walker questions "Am I really that much to handle?" Much of her music speaks on her presence as an independent woman, and how her strong personality draws people away, yet not in a way that begs for pity…but rather sticks a middle finger up to those weak enough to walk away. 
The first feature appears on the third track, with Bryson Tiller lending his vocals for an extended version of her recent hit single, "Playing Games." The album continues on to have an all-star featured list with appearances from Usher, 6LACK, PARTYNEXTDOOR, A Boogie wit da Hoodie, Jhené Aiko and Drake.  
The project in itself is dripping in every checkpoint needed to make an R&B masterpiece, from Walker's sultry vocals to smooth bass riffs. Yet, Walker brings an edge to the album by taking R&B back to the '90s for her track "Come Thru" featuring Usher, in which she samples his 1997 hit, "You Make Me Wanna." 
With relentless R&B hits one after the other on the 18-track project, Walker slows down on track seven with "Fun Girl," a melancholy, raw, unedited piece that tears at every young woman's heart who's felt put down by society for not being the "correct" blueprint of a woman. Merely using her vocals and a haunting electric guitar, she closes the track by softly repeating "Life's unfair" after highlighting how the world cannot accept women who live for themselves, and in turn try to make them feel inferior. 
Verdict 9.5/10
The album soothes you and sounds like warm honey on some tracks like "Anna Mae," and will make you want to break up with your partner, text them I miss you, then block them on tracks like  "Drunk Dialing…LODT." Walker brings duality not only in sound but in presence. While the project does touch on heartbreak and love gone wrong, She completely flips the narrative for what female R&B artists are expected to sing about. Following that heartbreak with a demand for respect and love gone wrong with tracks like "I'll Kill You." Walker brings an edge of carelessness to the genre – which has been exemplified only by men for the most part. Women can desire sex, women can make their own money as well, women can handle themselves, all messages Walker nonchalantly communicates. All messages she doesn't mind if certain people don't accept, as she is "Over It."
Email Astghik at [email protected] or follow her on Twitter @astghikjourn.