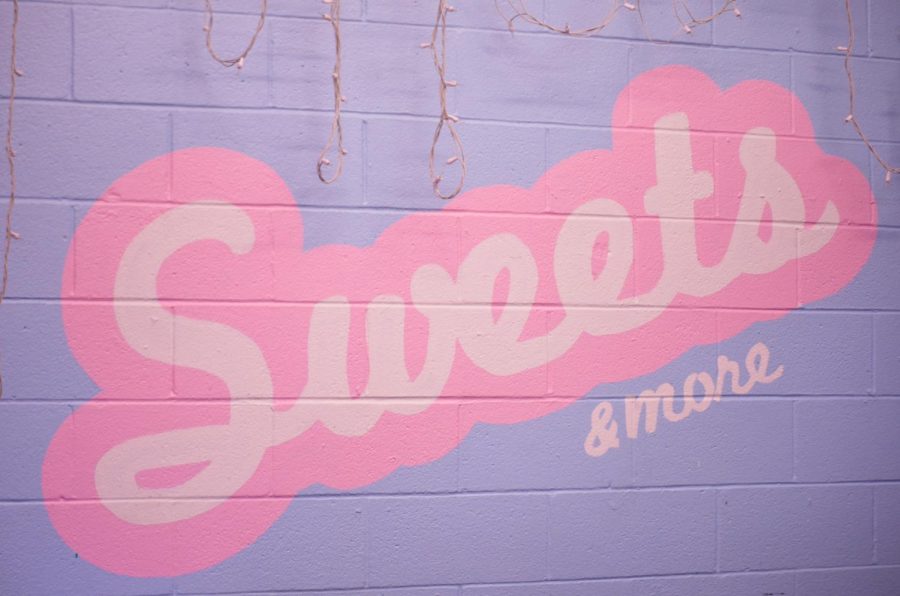 Shiloh Clark
The University of Massachusetts Amherst is widely known for its nationally ranked dining program; however, there are several small businesses hidden across campus that offer even more delicious options, if you know where to look. 
From the late-night junk food or vegan lunch spots to a student-run bike co-op, these small businesses offer other goods and services one may not expect from a college campus.
These businesses are run by students, for students, and employees work together as co-managers in a democratic style to avoid a hierarchy in the structure of their businesses. 
Each eatery accepts Dining Dollars or YMCP as payment, as well as cash or card, and prices are designed to support students as much as possible. Each of these businesses has its own unique style, schedule, and mission. 
Sylvan Snack Bar (@sylvansnackbar on Instagram,  @sylvansnackbar Twitter)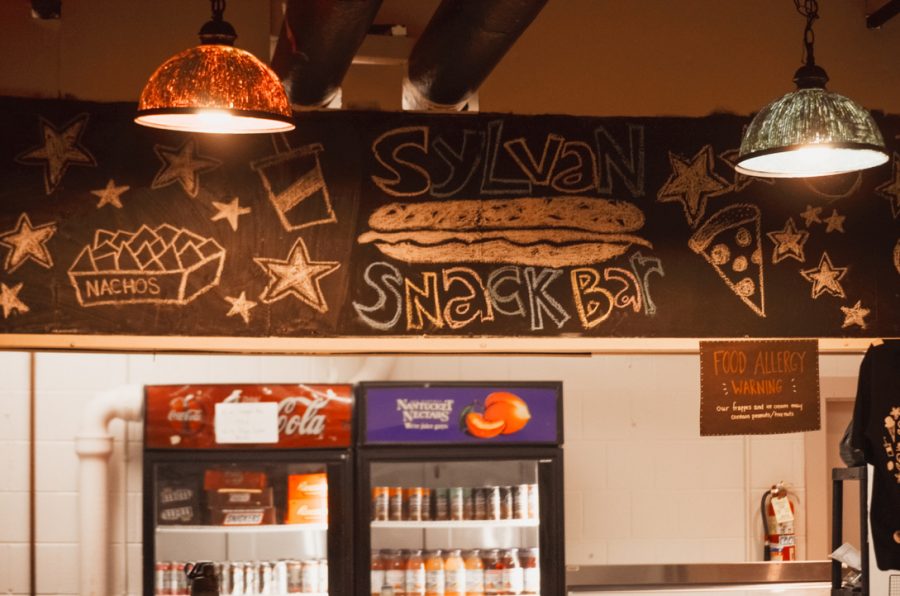 The Sylvan Snack Bar is the oldest student-run business on campus, inspiring their motto "Student-run since '71!" Located on the ground floor of McNamara Hall in Sylvan Residential Area, this quirky student spot opens from 7:45 p.m. to 11:45 p.m. Despite offering delivery to both Sylvan Residential Area and the North Apartments, it's not uncommon to see a line of students waiting, drawn in by the smells of cheesy quesadillas, calzones, fries, mac n cheese bites and more. 
Students aren't only fans of the food—the staff is nothing but kind and welcoming. Clinton Nguyen, a co-manager of the Snack Bar and a sophomore at UMass said, "I love the warming environment here." Co-manager Yuwei Zeng, also a sophomore, added, "we make everything with love." While the Sylvan Snack Bar may be slightly dinghy in appearance, its charm lies in the warm atmosphere of relaxation, student camaraderie, and the satisfaction of late-night cravings. 
To see the full menu, check out their website, sylvansnackbar.com. 
Earthfoods Café (@earthfoodscafe on Facebook)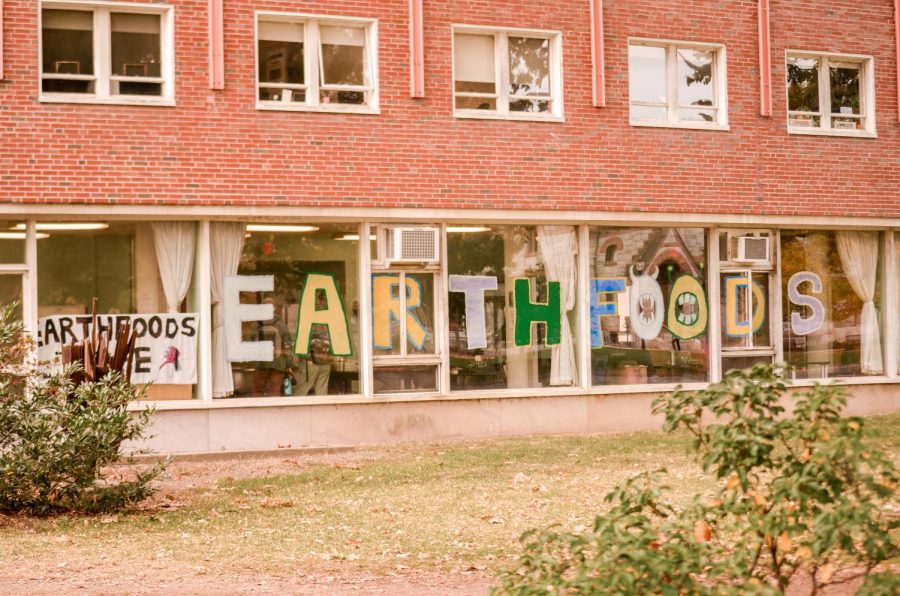 Founded in 1976 and located in Bartlett Hall, Earthfoods Café lives up to its name in more ways than one. The cozy buffet-style café offers endearingly mismatched seating, and the hand-drawn menu boards add to the laid back feel. Open Monday-Thursday from 11 a.m. to 3 p.m., Earthfoods is a popular lunch spot on campus. The co-managers are helpful and are happy to explain any one of their ever-changing entreés and desserts to a newcomer. 
The menu at Earthfoods is as unique as the decor; they're ethically sourced, and the vegan and vegetarian lunch options rotate on a weekly schedule. The weekly menu is revealed through Facebook posts, and a large percentage of the ingredients used in the meals served are brought in from the UMass Student Farming enterprise and are grown only nine miles from campus. 
However, Earthfoods offers more than just healthy and affordable food. When asked what she enjoyed about working there, co-manager and sophomore Ella Mayes said, "I love the community that Earthfoods has given me in both my co-managers and customers." 
To find even more details on this sustainable campus café, check out their website. 
People's Market (@peoplesmarket73 on Twitter)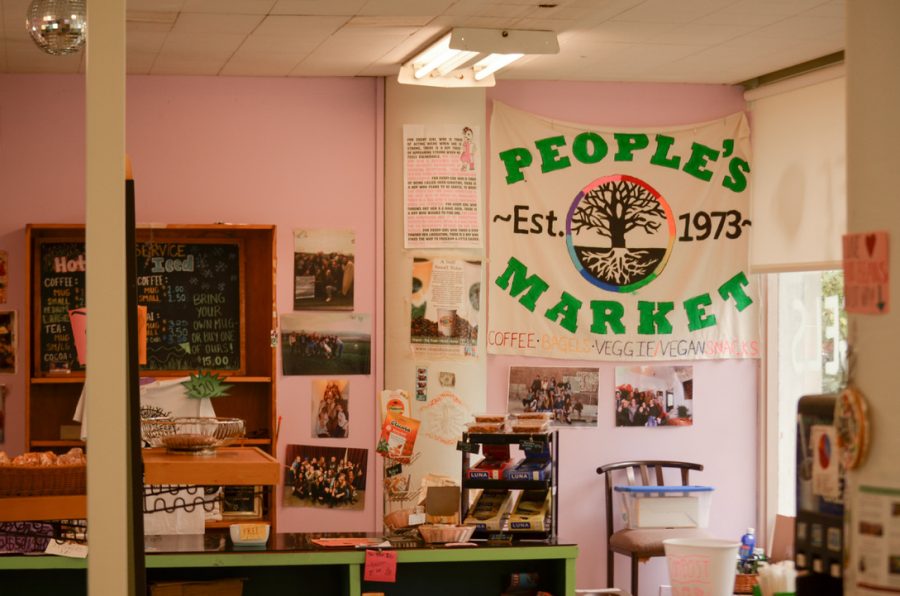 Located just a few doors down from Earthfoods in Bartlett Hall, People's Market was first opened in 1973 and has been providing UMass with products that are both socially and economically responsible ever since. Their coffee is organic and fair trade, and they source both vegan and non-vegan pastries and snacks from local bakeries, as well as teas and health and wellness products from local vendors. 
People's Market maintains an excellent relationship with both their customers and vendors, and their values of sustainability, justice, and allyship are evident in every aspect of the business. From favoring applications that represent the diversity of the UMass community to donating tips to various organizations, People's Market does their part to make a difference one bagel at a time. 
In the words of co-manager and graduating senior Anna Ben-Hur, "working at People's Market has been one of the best things about my college experience. Working at a co-op has taught me a lot about working in a non-capitalist workplace, and running a business by students, for students." 
To find out more about the rich history of People's Market, their website can be found here.
Greeno Sub Shop (@greenosubshop on Twitter, @greeno_subshop on Instagram)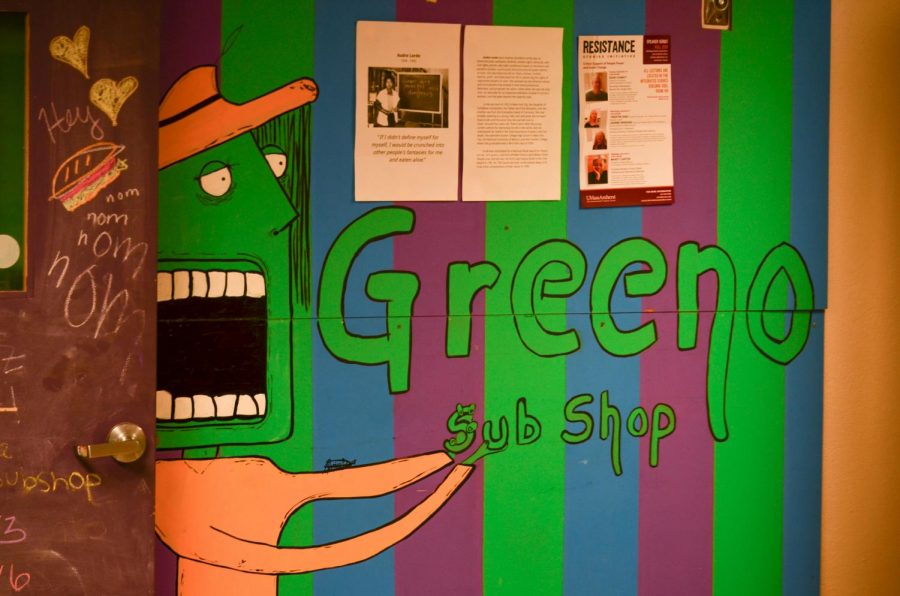 Central may be a hike, but it is home to some of the most popular subs on campus. Greeno Sub Shop opened in 1972, and has been fulfilling the late-night cravings of the Central and Orchard Hill community ever since. Located in the basement of Greenough hall, Greeno serves as both a watering hole and a hangout for students. Aside from hot and cold subs, they offer a 25 item menu that does not disappoint, and each order is "made with love." Greeno uses local ingredients to provide the most quality food possible, and ensures space for recycling of glass bottles or aluminum cans. 
While waiting for food, customers can relax in the café-style seating area and check out the funky murals that cover the walls. The co-managers are accommodating and friendly, both to each other and to customers. They are often working late, as Greeno is open Sunday to Thursday from 5 p.m. to 11 p.m., but customers are greeted with smiles no matter the hour. From the crowded tables and laughs that can be heard from outside the doors, to the crazy color scheme, Greeno Sub Shop makes an impression on everyone who enters. 
Check out their website here to place an order today. 
Sweets & More (@umasssweets on Instagram, @sweetsandmore on Twitter)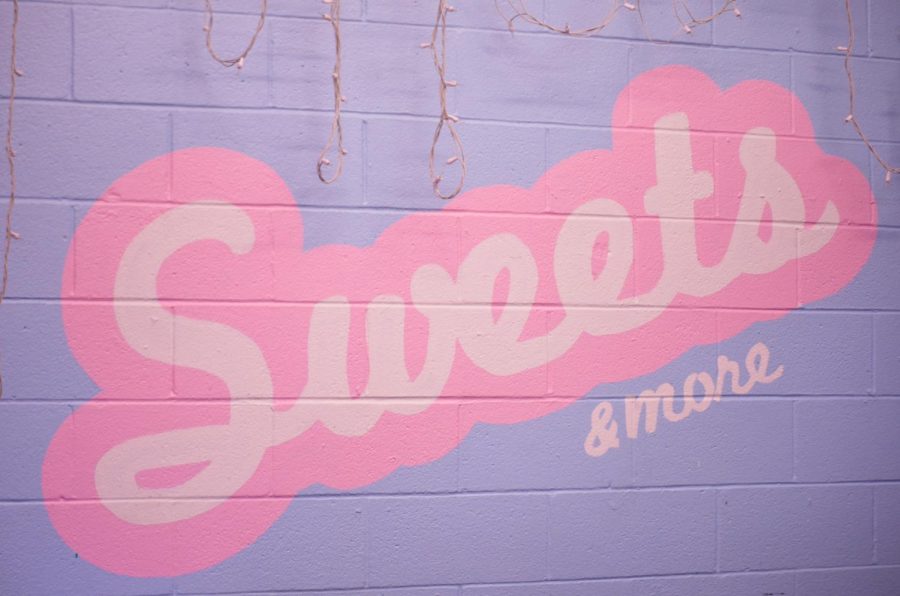 Sweets & More, established in 1975, is hard not to love. The pink and blue theme stands out on the ground floor of Field Hall, just a few minutes from Greeno Sub Shop. Students line up outside of the door to satisfy their sweet tooth every Sunday to Thursday from 8 p.m. to 12 a.m., and Sweets always delivers. 
Offering a range of tasty treats, their specialty milkshakes are a clear fan favorite. To complement the sweetness of their cookies, brownies, and shakes, they also offer savory snacks like cheesy quesadillas and BLT's. Styled like an old-school ice cream parlor, complete with high tables and twinkle lights, Sweets & More has an atmosphere of fun and flavor that is infectious.
The sweetest thing about this co-op may not be the menu, however, their staff is even more delightful. Co-manager Jess Lessard says she feels "lucky to be working with great employees and best friends." The teamwork between co-managers can be seen as they work together behind the counter to fill every order and offer each other a helping hand when needed. 
According to co-manager Michael Souza, "working in a student business has been the best part of my college experience." This attitude appears to be shared by his fellow staff members, and their positivity only adds to the bright ambiance of Sweets & More. 
To see their full menu, job openings, and more, check out their website here.
Bike Coop (@umassbikecoop Twitter)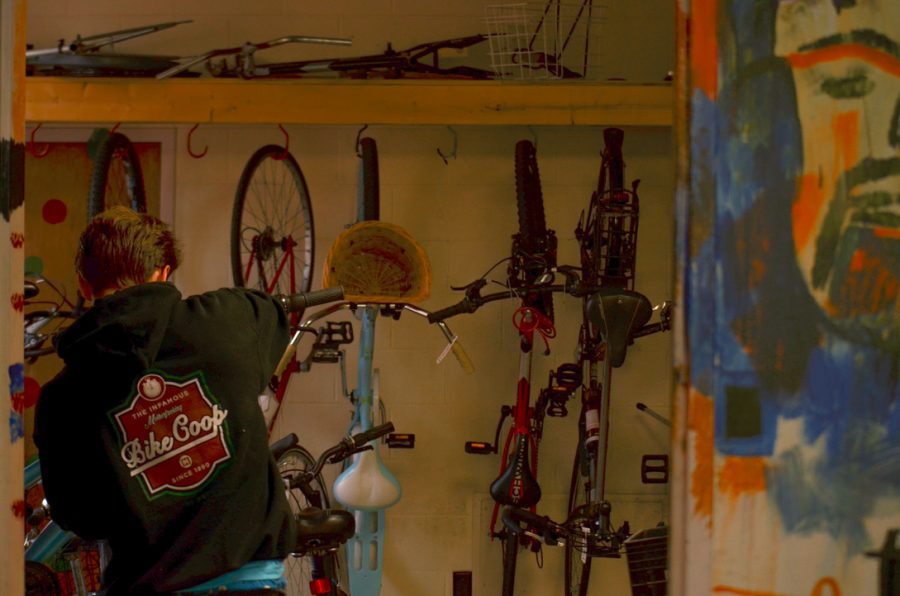 When traveling across the extensive campus of UMass, it is common for students to ride bikes to and from class. However, when searching for a repair or supply shop, student cyclists can often overlook the UMass Bike Coop. Located in the basement of the Student Union in Bartlett Hall, they offer affordable repairs, as well as furnishings like grips or tires at student-friendly prices. The full list of products, prices, and services can be found here.
The co-managers at the shop are both skilled in bike repair and friendly to customers. The laid-back environment of the paint-splattered walls and the casual tool bench make even the least bike-savvy student feel at home. Co-manager Clayton Coldren, a junior at UMass, enjoys "getting to work with my hands and take all of the stress of my classes out at work." Co-manager Will Day, junior, also enjoys the relaxed atmosphere, and likes to provide a "necessary, quality service to the campus and the surrounding community." The Bike Coop is a trusted and essential part of the UMass campus and community. 
Campus Design & Copy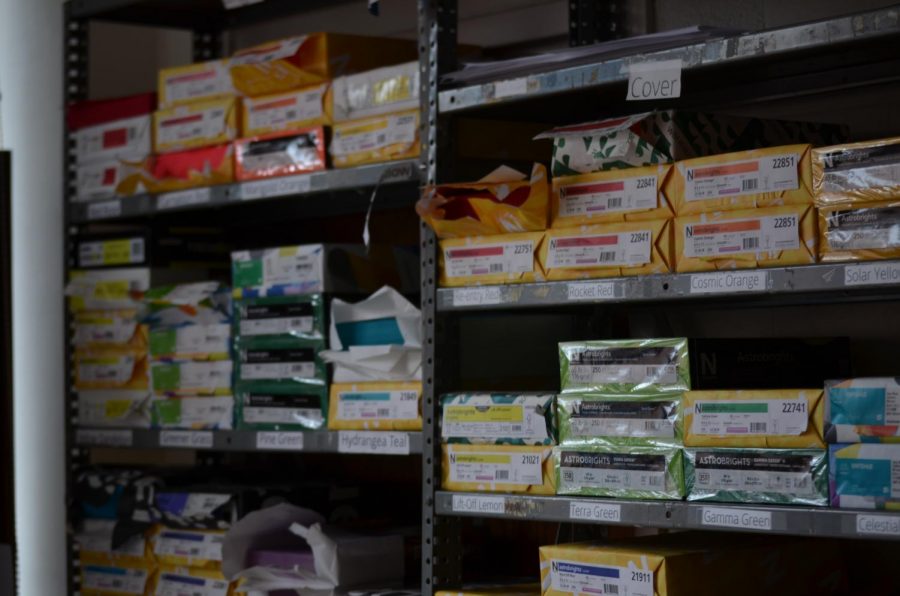 Located just above the Bike Coop, on the third floor of Bartlett Hall,  Campus Design & Copy is yet another student-run business that plays a large role in the UMass community. They provide affordable paper goods as well as various services, including printing resumes and academic packets, headshots, and personalized designs. 
The co-managers are happy to assist customers in their print or design needs to their best ability, as well as help other businesses on campus. Co-manager and junior at UMass Shaye McNamara said, "CD&C is an awesome student business because we get to work with different students, departments, and organizations to help design and advertise their events with our products." 
Campus Design & Copy is essential to the community through both their quality services and creative design. Austin, another co-managers and a senior at UMass, points out that working in a student-run co-op has "forced us to develop teamwork skills to an enormous degree. If we can't effectively communicate with one another, the business fails." More information and their full list of services can be found here. 
Student-run businesses are not only beneficial to students; the entire community shares in their services, whether it be a late-night snack run or printing a resume.