International students find their home away from home at UMass Amherst
Would you take the chance for an opportunity of a new life if it meant leaving everyone you know behind?
Xenia Arinez de la Vega grew up in La Paz, Bolivia, surrounded by family and friends. When she had to leave them behind to pursue a college education in the United States, she was terrified of being alone.
"I had such a close circle of friends and family. I was used to having this huge network of people so it was really scary to come here," said Arinez de la Vega.
Her father moved to the United States before she did four years ago. Living in Rhode Island with an American wife, he had Green Cards for her and her siblings and wanted her to attend college here.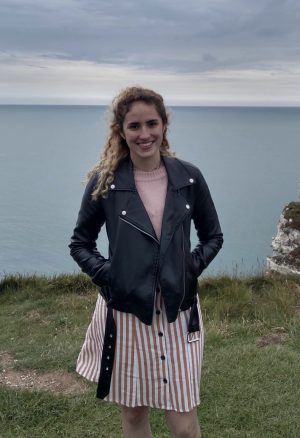 "You have a green card… which makes it easier to come and have a good education, so why not take it?" Arinez de la Vega recounted the thoughts she had about moving.
She explained that college in Bolivia is different than in the United States. Bolivian students tend to live at home while they commute to college in an urban area, and many have little independence until they get married. That independence was something that Arinez de la Vega wanted. Now a senior journalism student at UMass Amherst, Arinez de la Vega says she is happy with her decision.
Sophomore civil engineering student, Chichi Ogala, came to America for the same reason as Arinez de la Vega- to pursue a secondary education. Originally from Lagos, Nigeria, Ogala said that people at Nigerian public universities often went on strike for underpaid professors and other social issues. Her parents did not want those strikes to interfere with her college experience.
Unlike Arinez de la Vega, Ogala was familiar with the U.S. before she moved in 2018. She had been vacationing here since she was four years old, and her sister currently attends Florida Agricultural and Mechanical University in Tallahassee. However, her previous experiences in the U.S. did not make her first few months at UMass Amherst any easier.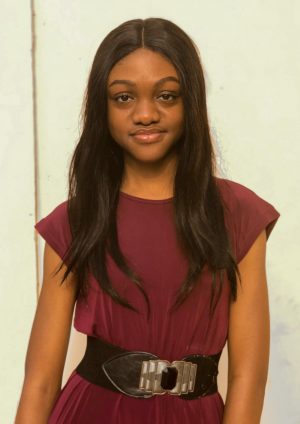 "I didn't go to [international student] orientation… so it was harder for me to make friends. Everyone already had their friend group," said Ogala.
Arinez de la Vega also struggled to connect with students when she first arrived on campus. "The Latino population is kind of tiny here… and I think very few are actual immigrants. So it was hard to find someone who actually understood my journey," said Arinez de la Vega.
Things changed for Arinez de la Vega when she attended a Latino Culture Night in the Student Union two years ago. Hosted by Latinos Unidos, the event was held to celebrate Latino countries and their cultures. Students participated in a parade of flags, where they carried their country's flag and anyone from that country cheered. Arinez de la Vega recounted that when Bolivia's flag was brought out, one other girl cheered from the crowd. "I was like, 'Yay! I'm not the only one!'" she said.
Arinez de la Vega has since joined the Massachusetts Daily Collegian as a Spanish and German Translations Editor and a journalist, as well as working as a Communications and Marketing Intern in the UMass Amherst Undergraduate Admissions Office.
She started to feel a disconnect from home when the Amazon fires began and protests surrounding the ex-president Evo Morales got worse in 2019. "[Last year] Bolivia went through a huge political crisis and it was really hard being far away from home. Living my life here was normal, while everything at home was falling apart," she said. She decided to write articles about these issues for the Massachusetts Daily Collegian to inform the UMass Community and connect with what was occurring in Bolivia.
Ogala also found her place at UMass Amherst. This fall, she founded UMass Fashion Organization, "the first UMass club exclusively dedicated to a passion for fashion", according to the club's Instagram page.
"I just wanted a group of people that I could talk to that had [similar interests] as me. I had civil engineering, but [fashion] is something that I like. I wanted my life to be meaningful," Ogala said about starting her club, which now has over 50 members.
Both Ogala and Arinez de la Vega say they are content with their decision to go to college in the United States, even though they had a long journey. "I'm really glad I ended up here," said Arinez de la Vega.