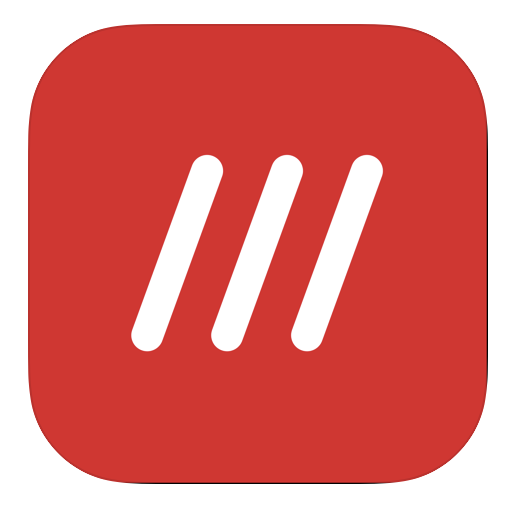 This week's app may save your life. "what3words" app has assigned every 10 foot square in the world a three word address. This makes it so that no matter where you are in the world, someone can find you. The 10 foot squares each have a unique code, and can be found on the map or in the search bar for the app.
For college students, this is so important. Oftentimes, friend groups can go out together and may be split up, not knowing where they are. Even if a person says they are on a certain street, that may not always be enough. The Southwest towers alone each have dozens of 10 foot squares. For example, a spot in Washington Hall closest to the street is "school.invest.fuel." Parking lots, parking garages, football stadiums, buildings, fields— you name it, and what3words has a code for it. I chose an absolutely random spot in the middle of the Sahara desert, and the code is "additive.shawl.clawed." Another random spot in the middle of an island in Yellowstone National Park Lake is "powder.tube.bouquet." 
what3words boasts connections to emergency services, ridesharing apps, and navigation tools. Find My Friends on Apple products is impressive and useful, but not nearly as precise as what3words. 
This application is available for most devices, and navigating is concise. The app does require that location is used, but it can be set to be only on while using the app, or for one time. Locating the 10 foot squares is simple—either search for a location and pick one of the boxes on the map, or use the map and zoom in. Once you have selected the square, there are options to share, navigate, save, or add a photo. You can share the code through AirDrop, messages, or even post on social media. If you choose navigation, the app gives you the options of navigating using Apple Maps, Uber, Lyft and Waze. Saving locations for future reference is just as easy; simply hitting the save button. This feature does require you to sign up for a free account. The map is available to toggle between a 3D view or a simple 2D view. Either way, it makes it easy to find exactly what you are looking for. Users can even upload a picture from their location to give a visual of the area. 
This application is not perfect. The boxes only cover ground horizontally. If you send your location using the three word code in a multi-level building, the receiver would not be able to tell what floor you are on. However, on the side of a mountain, the coordinates would still work. 
As a University of Massachusetts Amherst student, I am the first to say how expansive our campus is. Throw in off-campus housing and downtown Amherst, and it can get overwhelming. This app is as close as it gets to having coordinates of your location. what3words is not only useful in emergency situations, but is overall convenient and a must-have for any person. Read more about it here. 
Email Sophia Torres at [email protected] and follow her on Twitter @TorresSophiaR