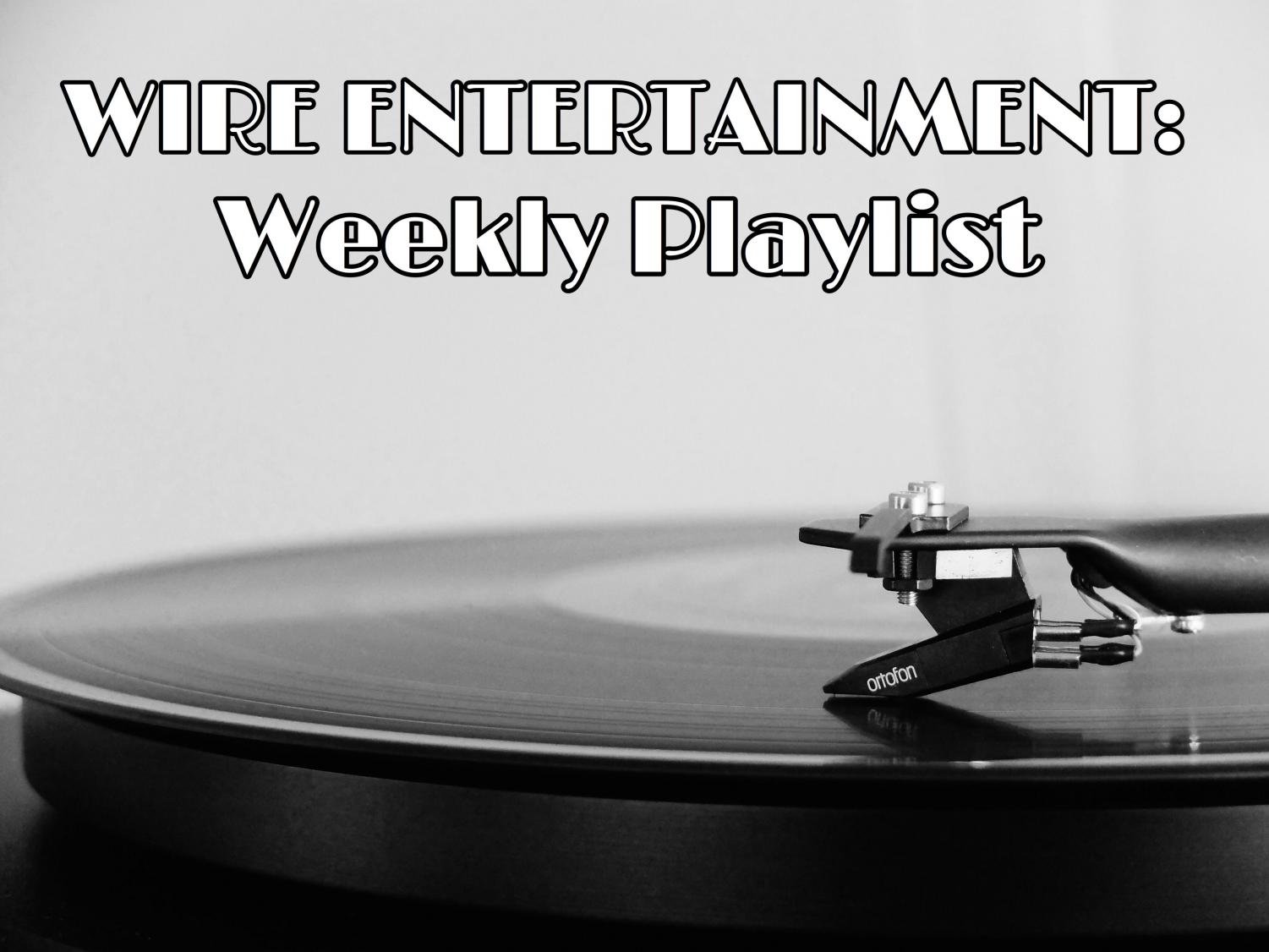 With everyone stuck inside and socially distancing from each other, there's never been a better time to stay up to date on some of the latest releases in the world of music. We'll be updating this playlist each week. Here are this week's music suggestions from the Amherst Wire staff.

Astghik Dion
"Dear April (Side A – Acoustic)" – Frank Ocean

Frank Ocean may not release songs when we want him to (every single day, multiple times a day), but it seems as though he always knows to release them when we need it the most. Amongst the forlorn atmosphere that April 2020 has brought, it's been difficult to find hope and rays of light. We seem to be in apocalyptic times that aren't coming to their ends anytime soon. 
Yet, Ocean aided in illuminating some light by dropping two songs early April,  "Cayendo" and "Dear April." While "Dear April" sounds like a love ballad in which Ocean speaks to a lover, proclaiming how their relationship will never be the same again, it has bits of today's reality paralleled in.
"Like you took these strangers / And our two strange lives / And made us new / And took us through / And woke us up." – Frank Ocean
We are living in strange times, but there seems to be a form of unity amongst the chaos, and hopefully someday soon we will reawaken from what seems like a sullen dream.
Other picks: "Unrequited Love" – Thundercat, "Girl of My Dreams" – Rod Wave
Trevor Wilson 
"King of the Hill" – Thundercat

With the release of his newest project since his critically-acclaimed "Drunk" in 2017, bassist, producer, singer and songwriter Thundercat returns with "It Is What It Is." The album itself is a collection of some of Thundercat's best work to date, and while it does not reach the same peaks as "Drunk," his latest project is packed with all the frantic-fingered jams and personality fans love.
The track "King of the Hill," is one of many great songs on the album, despite being out for a year already, the track makes for a perfect addition to "It Is What It Is." 
The song opens with cold, muddled keys and tense strings that burst into life once Thundercat puts the bassline down. His angelic background "oohs" and the stereoscopic "Love / love / love / love" bolster the track greatly. Thundercat's voice carries nicely throughout the track for a song about the delicacy of time and hubris, and he hardly ever misses a step throughout the album.
Other picks: "Tycoon" – Future, "A Murder Most Foul" – Bob Dylan
Jonathan Kermah
"Thou Shall" – Royce Da 5'9″ ft. Kid Vishis

Detroit's Royce D's 5'9" has been rapping about as long as I've been alive. Now 20 years after his debut single "Boom," he shows zero signs of slowing down as a rapper. His most recent album "The Allegory," released in February, is just further evidence that Royce is one of the most elite lyricists to ever touch the mic.
Just last Thursday, Royce released a "VEVO Ctrl." live session featuring his brother and fellow verbal chopper Kid Vishis. The duo doesn't waste time with a chorus, instead, they light up the three-minute track with endless quotables and stink face inducing bars.
Other picks: "Luck" – Lil West and Brevin Kim, "Messy" – Coi Leray 
Shane Guilfoyle
"You Mad" – Smooky Margielaa

Smooky Margielaa's "You Mad" paints a tale of growing up, realizations and antisocial tendencies. With a pace that matches his previous discography, the Bronx artist sees his verses delivered over a classically inspired instrumental – composed of kicks, claps and flairs of piano. All in all, it's a sound that's come to be expected from the ASAP MOB recruit. And rising above this song's production is its lyricism. In hindsight, this track holds a handful of introspective qualities, which is a pleasant deviation from the usual formula behind Smooky songs. 
Lines like "I'm gettin' older, I see her world gettin' colder / Think my vision gettin' clearer, I see a bossman in the mirror" allude to Margielaa's coming to terms with his adulthood, as he takes the next step in his career. It can be argued most experience the teen to adult transition in similar fashions, but here it's coming from a person who's found success in the music industry since 16 – which might account for something.
And then there are verses like "One day I'ma be rich, I told mom, "I'm a star" / Just a young ***** makin' lil' raps on the phone," that see Smooky recounting his come-up, as he went from neighborhood standout to city-wide sensation seemingly overnight. 
Other picks: "I Drip When I Walk" – umys, "TEMPO" – Smino