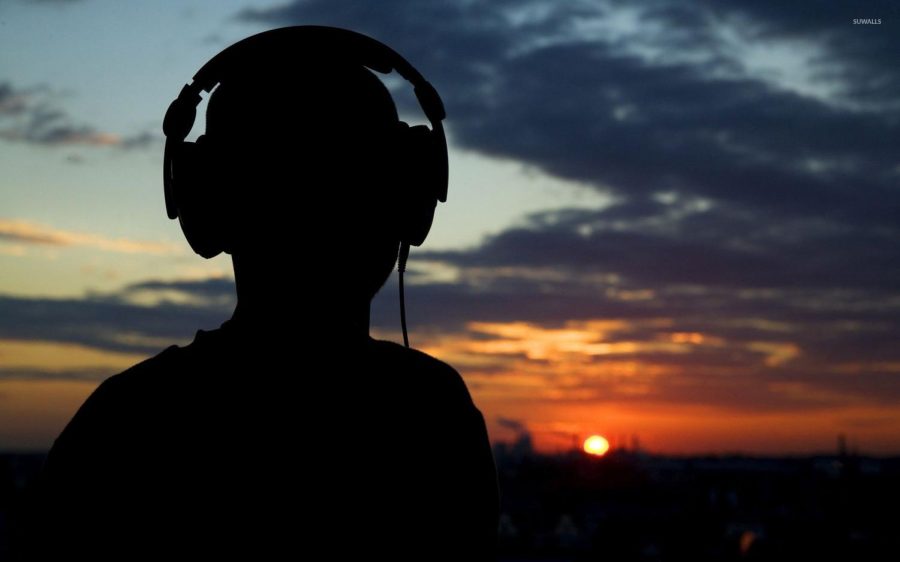 Whether you are having a tough day, studying for exams, exercising, or hanging out with friends, music helps us all in different ways to lift our spirits and make life better. Need some recommendations or a binge-worthy playlist? The Amherst Wire Staff has compiled our favorite songs and shared why we love them. Don't forget to check out the playlist on Spotify to vibe to the music!
Aaron Vincent Facundo
"She's American" by The 1975
The lyric "don't fall in love with the moment and think you're in love with the girl" speaks to me on spiritual levels 🙁 It's my favorite lyric ever.
Other Picks: "Film" by Aphex Twin, "Gold Steps" by Neck Deep
Isabel Guilmette
"HOME;RUN" by SEVENTEEN
For the uninitiated in the world of Kpop, SEVENTEEN is a hidden gem in the sea of groups that you could be introduced to. The group is comprised of 13 members, all of whom are skilled and versatile artists. "HOME;RUN" is a perfect example of this. From the beating drum line, swinging brass and cartoonish jazz piano, to the soaring and confident vocals, this song is a blast of energy from start to finish. The track swings gleefully, and the music video is a fun homage to old film and theater, the choreography and theatrics makes it feel like a big ensemble piece at the climax of a musical, truly showmanship at it's finest. I cannot recommend it enough.
Other Picks: "A Dream With A Baseball Player" by Faye Webster, "I Don't Wanna See You Cryin' Anymore" by Adam Melchor, "Skate" by Silk Sonic, "Taunt" by Lovejoy
Tristan Smith
"I Gotta Find Peace of Mind" by Ms. Lauryn Hill
Let's be honest, we're all exhausted. This semester feels like it's been going on for 5 months and it's only week 5. At times like this I find it important to remind yourself how important it is to take a break, flush all the bullshit out of your head and simply exist as the flawed human we all are. Ms. Lauryn Hill perfectly encapsulates this necessary decompression through a powerful and emotional performance.
Other Picks: "Miracle Baby" by The Alchemist (feat. MAVI), "Free Kutter" by Westside Gunn (feat. Jay Electronica)
Faith Cardoza
"Bohemian Rhapsody" by Queen
You can't go wrong with Bohemian Rhapsody by Queen. Freddie Mercury and the rest of Queen have always been a big part of my music taste since I was little because my parents would play it on our old stereo on full blast. I also used to have an old American Idol karaoke game, and I remember that my mom and I would always choose Bohemian Rhapsody and belt it out much to the fake Simon Cowell's chagrin. I love this song because I have so many memories of singing with family, friends and even strangers.
Other Picks: "Goodie Bag" by Still Woozy, "Honey" by Kehlani, "Escapism" by Steven Universe, "I Want To Be With You" by Chloe Moriondo
Abbie Gracie
"Power Trip" by J. Cole (feat. Miguel)
Power Trip has not only one of the best beats I've ever heard, but the best lyrics too. It reminds me of driving in the city at night in the rain, missing someone that's been on your mind for too long and all you wanna do is be with them. Plus, it slaps EVERY time. Also, two legends in a song, how can you go wrong?
Other Picks: "Nightgowns" by Tom Misch (feat. Loyle Carner), "Pyramids" by Frank Ocean, "Without" by Sampha, "Coffee" by Miguel
Sean Dunham
"When You Were Made" by The Growlers
My roommate is an avid fan of The Growlers, which influenced my decision to check out the band's music. "When You Were Made" immediately captures your attention with harmonious guitar instrumentals and the peaceful, swaying background sounds. The raspy yet enthusiastic vocals of the lead singer, Brooks Nielsen, carry listeners through a musical journey. Although the song describes a child's guilt surrounding their parents' separation, finding love in life is the main focal point of the song. Whenever I listen to this tune, I always think of nostalgic summer days when I had absolutely no worries at all. For listeners who love retro-inspired music, this song is perfect for you.
Other Picks: "Staring at the Sun" by Post Malone (feat. SZA), "Summertime in Paris" by Jaden (feat. WILLOW), "Allentown" by Billy Joel, "Girl" by The Internet (feat. KAYTRANADA)
Zach Steward
"Industry Baby" by Lil Nas X
Industry Baby is a fav because I appreciate how unapologetically authentic Lil Nas X is and how he isn't willing to compromise for anyone.
Other Picks: "You Rock My World" by Michael Jackson, "That's What I Want" by Lil Nas X, "fuck, i'm lonely" by Lauv, "Freedom" by Beyoncé (feat. Kendrick Lamar)
Taylor Lee
"Remember Me" by UMI
There's just something about that song that makes me really nostalgic and long for something I never even had. It's just an honest song with a lot of emotion (and it's catchy).
Other Picks: "Self Control" by Frank Ocean, "Love Is Only A Feeling" by Joey Bada$$, "rock + roll" by EDEN, "Nola" by Kota the Friend
Emilee Klein
"Vienna" by Billy Joel
The thing about Vienna is no matter when or where I am in life, I find myself coming back to this song. Our generation is so ambitious and busy and changing so quickly, that it feels like we never give ourselves a chance to enjoy the moment. This song speaks to us. It tells us to slow down, take a moment, and remember we have our whole lives ahead of us. There is no need to get a resume with 30 accomplishments before we graduate. We don't need to reform the world by tomorrow. We just need to live today.
Other Picks: "Going to California" by Led Zeppelin, "Ballroom Blitz" by Sweet

Follow the Amherst Wire on Twitter @AmherstWire.