What I listened to throughout the month of February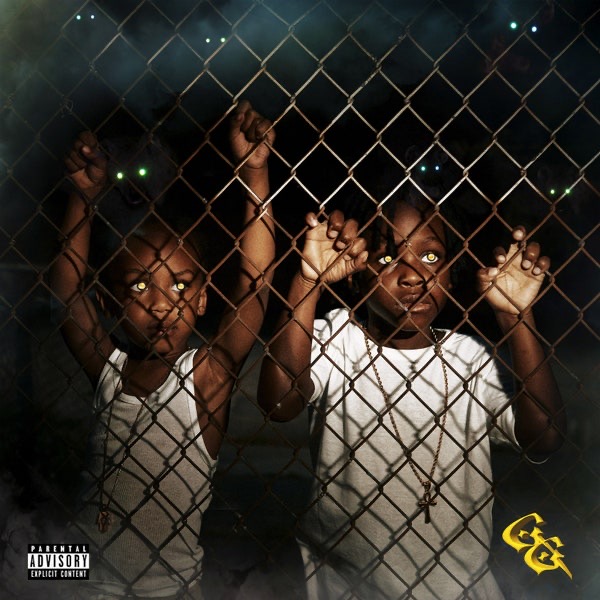 In the scope of rap music from last February, there weren't quite any "blockbuster" releases from superstars like Drake or Kendrick Lamar. Even Kanye West's hyped "Donda 2″ is barely a project due to its exclusivity on his $200 stem player. However, this gives people a chance to give some smaller artists a listen. From artists like 2 Chainz, who is still very popular but perhaps not known for his albums, to artists like Conway The Machine, who are relatively underground but have a lot of connections and a strong cult following, I'd like to give my thoughts on four rap albums last month that I think are worth a listen.
Saba – "Few Good Things"
Saba is known for his unique brand of emotional, introspective and creative rap; you also may know him for his association with Chance the Rapper and Smino, or even his previous albums including his cult favorite, "Care for Me". On his latest album "Few Good Things," he continues to showcase his creativity and talent. The instrumentals on "Few Good Things" consist of mostly mellow instrumentation that echoes the reflective lyrics Saba typically delivers. Songs like "A Simpler Time," "2012," "Make Believe," and the titular 7 minute grand finale have Saba emotionally rapping about his past and reflecting. Tracks like "One Way," "Come My Way" and the 6lack/Smino hit "Still "carry an incredibly memorable soft, chill melody that defines Saba's sound. I would recommend anyone who's into more "chill" but still somewhat lyrical rap give this album a try.
Sample Recommendations: "Come My Way" ft. Krayzie Bone, "Still" ft. Smino and 6LACK, "2012″ ft. Day Wave, "Care for Me"
Earthgang – "GHETTO GODS"
Earthgang is an escatic rap duo signed to J Cole's "Dreamville" label, who had a lot of hype in the past few years with the Dreamville collaborative project "ROTD 3," collaborations with people like Cole, JID, Young Thug, etc. On their latest album, the two come back with vibrant, modern trap-inspired production and the great chemistry that has aided their career in the past. When the two got it, they got it. They both have variety in their flows but are still distinct from each other on the track… They come through with some really good performances on the title track, "WATERBOYZ," and "POWER". The biggest flaw with the project is an over reliance on more melodic songs, which in my opinion the duo isn't quite as skilled at. But perhaps you'll find something out of them that I didn't. Regardless, the album has enough good songs to give at least some of it a listen.
Sample Recommendations: "GHETTO GODS," "WATERBOYZ" ft. JID and J. Cole, "POWER" ft. Ceelo Green and Nick Cannon, "Mirrorland"
2 Chainz – "Dope Don't Sell itself"
Dope Don't Sell Itself is far from 2 Chainz's greatest work, but it proves he still is enough of a force in rap to be taken seriously. While most probably know 2 Chainz for his features or perhaps a few hit songs, he has made some pretty quality trap albums in the past. His latest project here provides perfectly fine modern trap; there were songs I liked such as the emotional song with Lil Durk and the slam of verses on "Vlad TV". Even moments like his collaboration with Lil Baby and the weird catchy dreaminess of "Outstanding" with Roddy rich are worth a listen. However, the album is really only "okay" at the end of the day… if you like trap, there's nothing to hate here, but songs like "Pop music," "Free BG," and "10 Bracelets" are nothing more than okay trap songs that might be fine in a playlist. I would highly recommend checking out his debut "Based On a T.R.U. Story" or "Pretty Girls love trap music" if you dig 2 Chainz punchline based, featuring heavy trap sound.
Sample Recommendations: "Kingpen Ghostwriter" ft. Lil Baby, "Lost Kings" ft. Lil Durk and Sleepy Rose, "Vlad Tv" ft. Stove God Cooks, "Symba," "Major Myjah"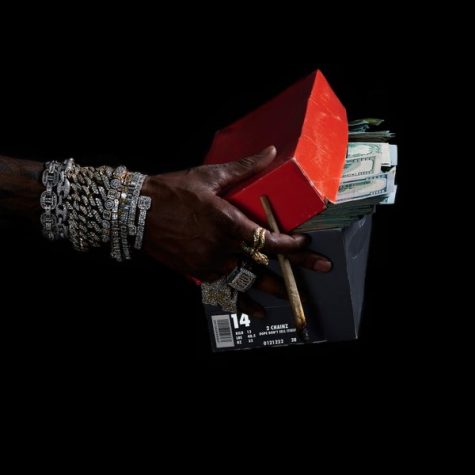 Conway the Machine – "God Don't Make Mistakes"
Conway The Machine, formerly signed to Eminem's Shady Records and known for his association with Westside Gunn and Benny The Butcher of rap group Griselda, comes through hard with his latest release. It's perfect for anyone who loves grimy, lyrical based hard hitting underground hip hop. On this album, Conway is just incredibly concise in everything he does. His flow is cold but hard hitting; on songs like "Stressed" and "Wild Chapters," his great delivery/flow is perfect for the lyrical concepts of stress within his daily life. He's often very reflective of how he got to where he is in a way that is absolutely captivating. Even when he's not being as introspective on other songs, Conway is still incredibly versatile with his drug-dealing / hard hitting bars against these grimy, dirty underground-style beats. Other than that, Conway's scores some great verses from Lil Wayne, Rick Ross, T.I., and the other griselda boys too. I would very much recommend this to anyone craving more of that older school, mafioso-style rap.
Sample Recommendations: "Tear Gas" ft. Lil Wayne and Rick Ross, "John Woo Flick" ft. Benny The Butcher and Westside Gunn, "Stressed" ft. Wallo267, "The Plugs I Met"
Email Danny at [email protected] or follow him on Instagram @danny_vicario.