Music review: Immortal Technique revolutionizes Pearl Street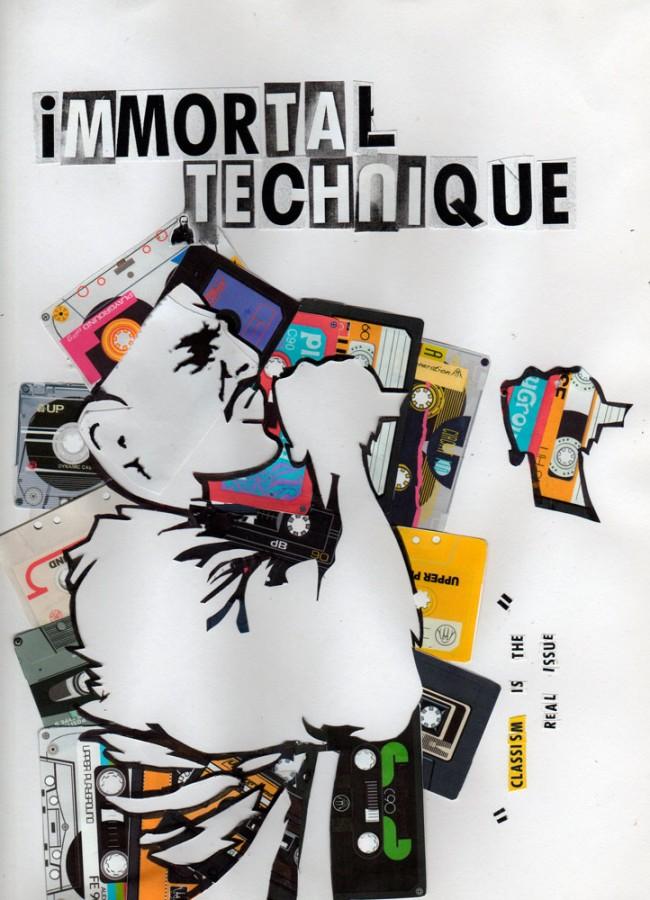 Frank Dutan, Contributor
October 23, 2013
Halfway into his performance at on October 3rd, rapper Immortal Technique asked the crowd if he could recite poetry. The crowd roared as Immortal Technique recited verses from his song "Sign of the Times," touching on the issues of poverty, revolution and American Neo-Imperialism.
"HIP-HOP HAS NO COLOR! HAS NO GENDER! HAS NO LIMITS!" he screamed.
The message rang true the whole night, as the audience was composed of a palette of different cultures and ethnicities. For that night ideology was the factor that united everyone.
Immortal Technique is one of the few pure hip-hop acts remaining. His militant rhymes and performance keep hip-hop's socio-political nature alive. A rare breed of MC, he crafts songs with a global political consciousness seldom heard amongst the current generation of hip-hop artists.
The entire concert was filled with rambunctious energy and controlled chaos as he performed a plethora of crowd favorites; a few notables being, "Freedom of Speech," "The Point of No Return," and "Industrial Revolution."
As the DJ maniacally scratched his turntables, Immortal Techniques flipped languages. He performed "Golpe de Estado (Third World)," an entire rap song in Spanish. The title alludes to the state of the Third World and is a call to arms to his intended audience, impoverished inner city and third world youth.
At one point he yelled out, "AND LIVE FOR REVOLUTION INSTEAD OF DYING FOR IT!"
The crowd grew more excited with each song. Immortal Technique took periodical breaks between songs to preach about the current state of society and the U.S. government. With each speech, the crowd cheered louder and held their fists high.
Immortal Technique never failed to remind the crowd that hip-hop has always been about rebellion. Hip-hop is about thinking out loud and Immortal Technique shows that he is not afraid to speak his mind.
Fellow MC, Brother Ali, accompanied Immortal Technique providing the perfect balance for their "War & Peace" tour. Ali, a family man who hails from Minnesota, is associated with underground hip-hop veterans Atmosphere and expresses the importance of love and open-mindedness. Ali brought a lighthearted performance with songs such as "Puppy Love" and "Uncle Sam Goddamn."
A show proven to be all about social change, the performances were based on rebellion and political activism.  With both artists calling for equal rights amongst all colors and genders, the other opening number, "I Self Divine" promoted the additional message of community activism.
No politician received praise from Immortal Technique. Even Obama was criticized.
He ended his show with his most famous song "Dance with the Devil," which portrays the gruesome true-life story of a gangbanger.
For his final rant, Immortal Technique mentions that the world has been fighting an unequal battle as "women have suffered twice as much as men."
"NO REVOLUTION HAS BEEN COMPLETE UNTIL WE HAVE OUR MOTHERS, DAUGHTERS AND WIVES FIRING ALONGSIDE WITH US!" he belted.
The War & Peace Tour served as a recruitment session for Immortal Technique. Not only was he promoting urban activism amongst his own community, he plans on bringing everyone with him.
Frank Dutan can be contacted at [email protected]