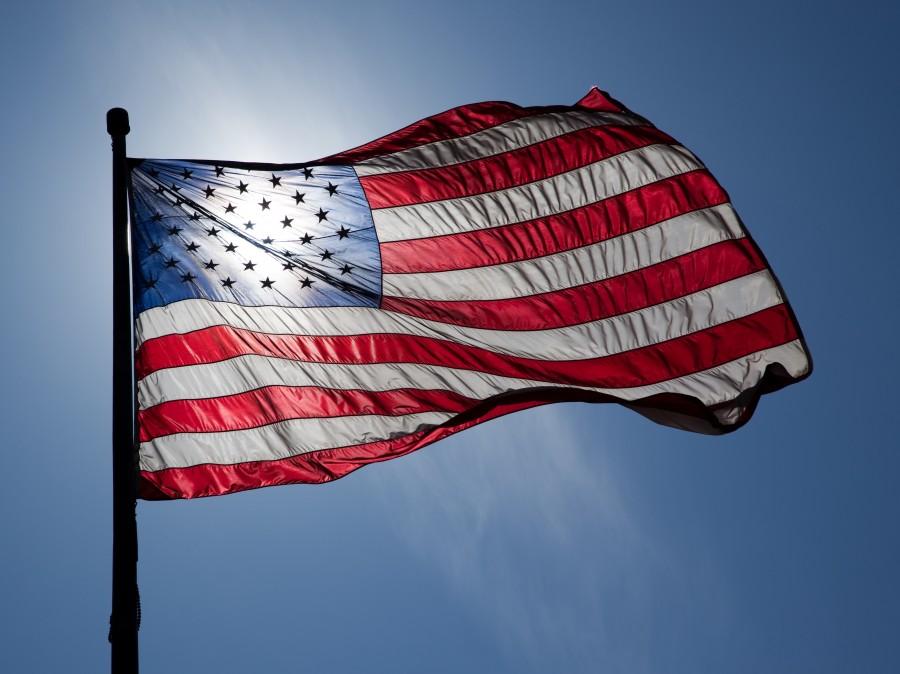 Photographer: Joshua Nathanson
[slideshow_deploy id='6527′]
by Veronica Stracqualursi
Casey Tylek remembers exactly where he was when 9/11 happened. He was in Spanish class when the two airliners crashed and disappeared into the World Trade Center.
"I remember deciding that day, as I saw the towers falling…I'm going to join the military. I'm going to do what I can. I love this country," said Tylek, a 27-year-old army veteran and UMass Amherst student.
Before the attacks, Tylek was already drawn to the army because of the HBO show Band of Brothers, a mini-series about a World War II army division. The tipping point was 9/11.
"I remember crying. I remember growing up feeling like we [America] were untouchable…and here we had this tragedy, this terrorist attack that smashed everything," Tylek said. "I felt vulnerable."
Tylek graduated high school in 2005 and a month later enlisted in the United States Army. When Tylek enlisted, all the other branch recruiters were out to lunch except the army recruiter. He says it was like fate telling him he should sign up with the Army.
At first, Tylek's large family of two parents and four siblings was scared for his life. Growing up in South Hadley, Tylek's deployment to Iraq was only the second time he had been out of the country and the first time he traveled alone. Tylek was 18.
He was sent to basic training in Fort Benning, and then Fort Groton, both of which were in Georgia. For six months, Tylek learned the skills for his job as an electronics specialist in advanced individual training. He was then sent to Fort Carson near Colorado Springs before being deployed to Baghdad, Iraq in 2007.
While in Iraq, Tylek worked on computers, night vision goggles, radios, and chemical and nuclear biological detecting devices.
Later, he was promoted to Communications Specialist and put in charge of his unit's cryptology – scrambling and decoding messages so enemies do not obtain information.
Tylek says his time in the military was one of the most memorable.
"I would go back in a heartbeat," Tylek said. "I loved everyday I was over there."
In Dec. 2010, Tylek returned from Iraq and retired from the Army for medical reasons.
In his three years of commuting to UMass from Holyoke, he had to work to overcome the crowds and loud noises of the UMass campus.
"Sudden loud noises were usually an indicator over in Iraq of an explosion or something going wrong," Tylek said, "So I was more on edge about that. I was taking a nap over at the Integrated Science Building and someone dropped one of their books on the ground…The slam sound sounded just like a mortar hitting far away or one of them being launched. I remember just snapping awake and breathing really hard."
Since he has been out of the Army, Tylek no longer has orders to follow, which has given him a different challenge to face.
"One of the biggest problems I had was deciding how long my hair should be and how often do I have to shave," Tylek said. "In the military, it was shave everyday except for the weekends and get your haircut every two weeks."
Tylek did not cut his hair for about six months. It grew down to his shoulders.
"I could poke myself in the eye with my bangs," said Tylek. "It had been six years since I could let my hair grow." He now has a hairstyle a little longer than a crew cut. "I was excited to see what it looked like and then I realized it was kind of ridiculous."
One thing that has stuck with Tylek is his need for adventure. Skydiving is one of Tylek's favorite hobbies and a way to get his adrenaline fix.
"Whipping around in my car, while fun, is expensive and probably going to hurt somebody," Tylek said. "So one day I woke up and thought to myself 'I'm gonna go skydiving.'"
Tylek is now the Secretary of the UMass Skydiving Club and has made over 120 jumps.
"It's pretty much all I think about," said Tylek. "Half the time I think I'll just drop out and become a professional skydiver. That's where a majority of my money and time and effort go, is having fun in the sky."
Besides a passion for skydiving, Tylek is pursuing a medical career, inspired by both his mother who is a nurse and a battalion surgeon who he met while serving.
He also works as a Supplemental Instruction Leader at the Learning Resource Center.
After graduation, Tylek hopes to attend medical school out-of-state and become either an orthopedic or neurosurgeon.
"It makes me feel real good to help others," said Tylek. "I feel like I could do a lot."
Veronica Stracqualursi can be contacted at [email protected]