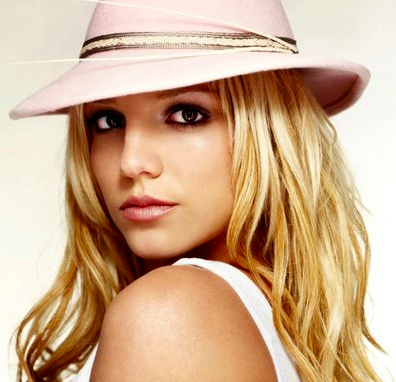 We listened to them on our Walkmans, they inspired us to play guitar and we danced to them with our friends when we were too little to know what we were doing. They were the songs of the 90s and here's a look back at our top ten songs we almost forgot we loved.
1."…Baby One More Time" by Britney Spears
Britney Spears emerged in the late 90s as the next pop superstar and that's exactly what she became. This song was her first single and it launched her career that has spanned 15 years and still going strong. "…Baby One More Time" was listed as the top song on a number of Top 100 songs from the 90s lists for an entire decade
2."Everybody (Backstreet's Back)" by Backstreet Boys
Pop boy bands started to get extremely popular in the 90s, including the Backstreet Boys. Backstreet Boys started out huge in Europe in 1996 and eventually made it big in the states with the release of Backstreet's Back in 1997. The biggest song off this album was "Everybody (Backstreet's Back)." To this day the song never fails to get everyone at any party singing.
3."U Can't Touch This" by MC Hammer
This song may sound similar to something from the 80s but it left its mark in the 90s. Parachute pants and MC Hammer's signature dance moves put this song on our list of best throwbacks.
4. "Wannabe" by Spice Girls
"Wannabe" was the Spice Girls debut single and is arguably one of their most popular songs. The song has become the anthem for best friends everywhere and a favorite on every girl's party playlist.
5. "Gettin Jiggy Wit It" by Will Smith
From "The Fresh Prince of Bel-Air," to "Men in Black," Will Smith pretty much ruled the 90s. Known for having "clean" rap songs, Smith's "Gettin Jiggy Wit It" won the Grammy for Best Rap Solo in Performance in 1999 and people have been getting "jiggy" with it for 16 years and counting.
6."Semi-Charmed Life" by Third Eye Blind
Third Eye Blind's iconic sound is brought to life with "Semi-Charmed Life's" fast-paced verses and chorus. This catchy tune is always a fun one to sing along to and will definitely never go out of style.
7."Livin' la Vida Loca" by Ricky Martin
Starting out in the group Menudo, Ricky Martin left to launch his solo career in the early 90s. "Livin' La Vida Loca" was released in 1999 and it has become Martin's signature song as well as one of the best-selling singles of all time. "Living the crazy life," as the title can be translated to, merged latin flare with american pop and paved the way sings of its kind for decades to come.
8. "All Star" by Smash Mouth
This song wasn't just the opening number in Shrek. After its release in 1999 it was an instant hit. Today, it's one of the Smash Mouth's most popular songs and its catchy lyrics can make everyone feel like and "All Star."
9."Baby Got Back" by Sir-Mix-A-Lot
Sir-Mix-A-Lot knew what he was doing when he dropped this track in the early 90s. In 1993, "Baby Got Back" won a Grammy for Best Rap Solo Performance settled its way into the hearts of teenagers of the time. Today, the song is still a proven crowd pleaser and can be heard blasting from house parties across the nation.
10."C'est La Vie" by B*witched
Brought to America in the late 90s by the irish girl pop group B*witched, "C'est La Vie" is another song that brings back memories of slumber parties and jumping around with friends for girls everywhere. The song has an energetic and whimsical feel to it and begs to be blasted with windows down and worries left behind. It's catchy and fun and you don't need to know french to sing along.
Allyson Michitson can be contacted via email at [email protected]