Cultural survival: An eclectic community of indigenous artisans
October 15, 2015
Photos by Shannon Broderick
Imre Kepes' curls sprout out over the vibrant pictures that line the walls of his booth behind him. He represents the Guatemala Art and Culture Connection alongside his wife, Lorna. They began the business four years ago, in hopes of supporting local artisans and artists across different communities. Their mission parallels that of the non-profit organization Cultural Survival, which hosts Kepes and the work he represents at its annual bazaar. The 43-year-old organization returned to Amherst on Oct. 10 for its tenth annual exhibition of indigenous works, the town green erupting with ubiquitous arrays of paintings, clothing, accessories and knick-knacks.
The public roam freely on the grounds, browsing among artwork and talking face-to-face with the artists behind them. Cultural Survival prides itself on featuring fair-trade art and screens the vendors to ensure direct sourcing from the artists. There are approximately 30 artists featured at the bazaar this year, representing the Americas, Asia, and Africa.
After two years with Cultural Survival, Kepes says the organization has forged a community: "It is enjoyable getting to know people from all over the world."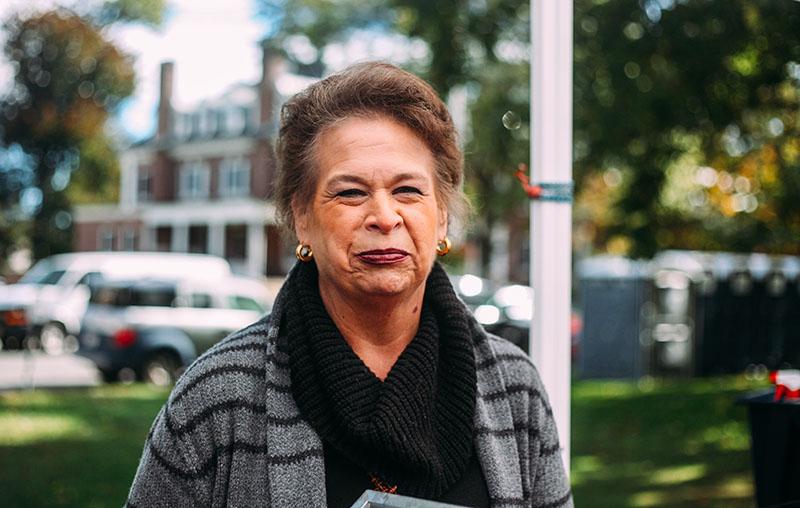 Separated from Kepes by a Central American artist selling picture frames, Amalia Fourhawks showcases jewelry with husband, Leonard. Turquoise stones adorn silver earrings, bracelets, and necklaces displayed on tables in front of the couple, who handmake each piece. Their business, Firehawk Studio, represents a legacy of their Native American roots. This is the ninth time they have exhibited their work at Cultural Survival.
Fourhawks says, "The organization gives back to cultures and actually does things for Native Americans."
A couple steps from Firehawk Studios, Bernard Domingo crisscrosses wires in his lap at his booth. His hands move with a rapid fluidity, suggesting the concentrated energy required to make the wire and bead figurines scattered around him. Zebras, giraffes, elephants, and various other beaded animals are made from Coca-Cola bottles, glass beads and recycled fishing wire.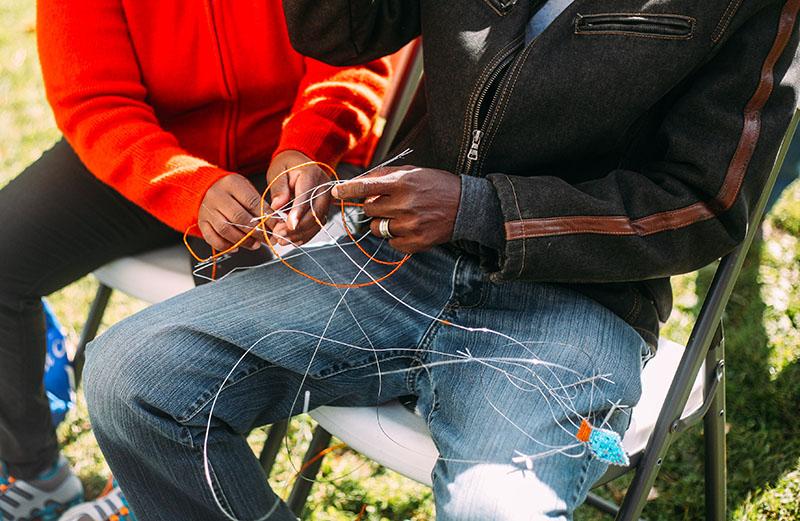 A Zimbabwe native, Domingo began his business when he was a small boy in Africa and would create toys out of coat hangers to play with. His detail-oriented crafts have been included at Cultural Survival shows for six years now.
"We are all like family," Domingo says of his Cultural Survival community.
Though representative of many different cultural groups, the bazaar is relatively dearth of a main cultural aspect; food.
That is, except for Lhasa Café. Thondup Tsering owns the Northampton-based Tibetan restaurant. He and his wife, Dolma, serve their traditional Tibetan cuisine, including Gyathuk Ngopa and Langsha Momo. The smell permeates the air, banding with the melody of Mayan hip-hop being belted by a native performer on stage.
"It's an organization that really supports indigenous peoples' culture. As Tibetan refugees, it makes sense for us to participate," says Tsering.
[slideshow_deploy id='12138′]
Manager of the bazaar, Jess Cherofsky, views Cultural Survival similarly. This was her first year running the bazaar after being involved with the organization  for three years.
"The bazaar brings awareness to how many indigenous cultures are out there and the richness of their creations," she says.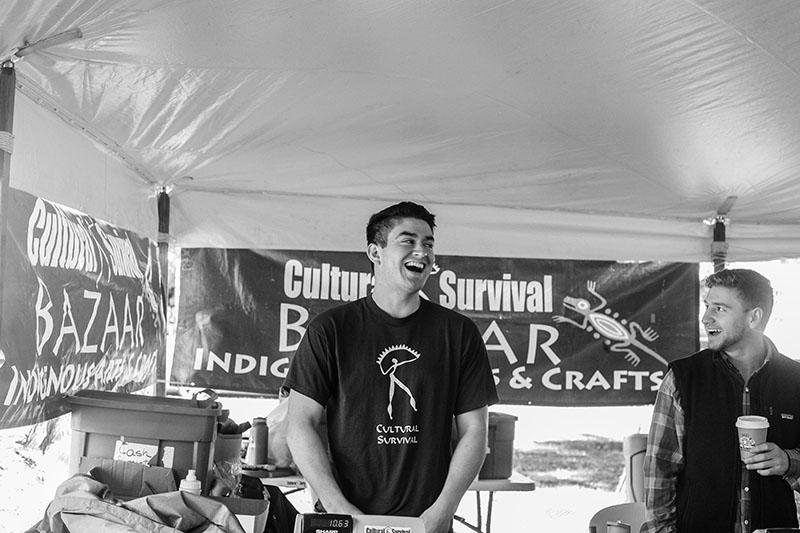 Co-worker, Mike Flynn, a UMass senior, says, "You get to meet so many different kinds of people. Happy people. People you would never get to see otherwise, given the world we live in today."
While working the cash register might seem a mundane task, Flynn enjoys the energetic and benevolent environment. This is Flynn's fifth year of involvement with the bazar. He finds it smaller and more organized this weekend in comparison to past years.
Flynn and the vendors are confident in the good-willed intentions of the organization.
"You know that your purchases are helping the artists, their family, and their community back home," he says.
A portion of the profits do go to Cultural Survival, but are used towards funding for space and equipment to host the bazaars. The organization uses cultural bazaars to showcase indigenous culture to communities that wouldn't otherwise be exposed to them.
"They is an incredible opportunity for a cultural exchange," says Cherofksy of the bazaars.  
Since 1982, Cultural Survival has frequented the Northeast, congregating around Boston and the Pioneer Valley for multiple days enriched with cultural experience. The bazaar will exhibit the work of its indigenous artisans at the Prudential Center and Harvard University in Boston mid–December.
For more information on Cultural Survival and the artists involved, click here.

Erica Garnett can be reached at [email protected] or follow her on Twitter @GarnettErica.
Shannon Broderick can be reached at [email protected] or follow her on Twitter @shannon_brod.