The splendid spontaneity of my spring break
March 8, 2017
When researching possible ideas for spring break, one will find a multitude of cliches. Spending spring break in Florida is about as unoriginal as it gets. Thousands of college students from across the United States flock there for their weeklong getaway. Surf the web and one can find all different types of packaged deals. Oh capitalism, the illusion of choice!
In all fairness, it makes sense that students who attend schools in states that experience the four seasons would flock to the warm, temperate climates of the South. In all honesty, yours truly almost booked a weeklong vacation in Miami. Not because I view myself as a living, breathing, walking cliche but because I, too, gravitate towards sunshine and beaches in an effort to rekindle my pride as a warm-blooded mammal.
In the end, I decided on an entirely different route. I turned the ship around. It first pointed south but was quickly diverted back to its base. As someone who is a senior and who will see most if not all of my close friends graduate this spring, I felt the compulsory need to do something crazy. Crazy doesn't mean illegal. It means an experience that would encapsulate the utmost extent of fun that could possibly be deemed original and within my nature.
Full disclosure: I know very little about the music I listen to, and some of the artists that my friends are obsessed with and worship are ones I know next to nothing about. I specifically know very little about rap, whether it be the artists, the songs or the culture from which the music originates.
I'm the guy who knows very little about a famous musician, impulsively buys incredibly expensive concert tickets at a moment's notice and, on a whim, surprises a friend with an invitation at the last minute. Indeed, I have a long and rich history of this. The Barclays Center in New York opened when I was a senior in high school. I splurged and bought fifth row tickets to see Jay Z perform one of the eight shows he performed in the Brooklyn Arena. I embarrassingly knew maybe five songs going in. In my defense, I surprised my friend Tyler for his 17th birthday, someone who was rather well-versed in the music of Shawn Carter.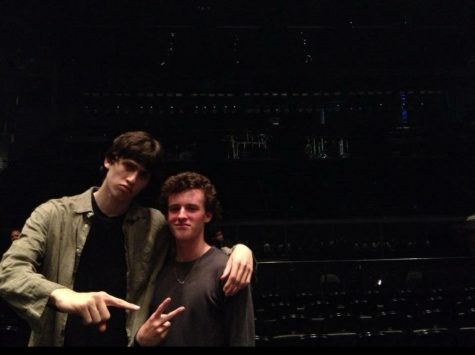 It was a great show. So great, in fact, that two summers later I did the same thing. Only this time Jay Z was accompanied by his wife, Beyoncé Knowles. The venue was different too, this time at MetLife Stadium in New Jersey. Again, fifth row from the stage, it was a revelatory experience to see such a dynamic pair do what they do best.
I have not been able to conduct a similar surprise splurge in a couple of years. Being that a significant amount of time has passed, (one needs to allot for enough time to pass in order to preserve the importance of such an occasion) I felt that it was time to revamp the excitement.
The same threshold needed to apply: spontaneous venue and artist. It needed to serve a greater purpose beyond me, hence bringing a good friend along for the ride. The only difference this time was that it would potentially be a spontaneous location. I'm 22, why limit my experience to the United States?
One of my good friends, Jeremy, is a committed Drake fan. I, of course, know nothing about Drake unless we're talking about his breakout role as Jimmy Brooks in "Degrassi: The Next Generation." I began looking to see if a) Drake was on tour, b) where he was touring and c) if there were any shows that fell over the UMass spring break.
I did some research and as it turns out, Drake is on tour and it would extend beyond our spring vacation. The venues look pretty cool, one show scheduled in Los Angeles. Initially, I thought it was perfect. But then after thinking about it for a while, and by a while I mean a couple of seconds, I came to the conclusion that California, for all of its perks (I had already been there multiple times) was beneath me. I was better than this.
I had the capacity to envision a spring break that would transcend the vacation itself. Then, one night, as I was hosting a soiree at my house, I took my phone out and made the executive decision of all executive decisions. I was going to take Jeremy and myself to see Drake in London. I bought two tickets, texted him and it was done. It happened about as fast as the idea originated. The only thing I needed to think about next was how I was going to get there.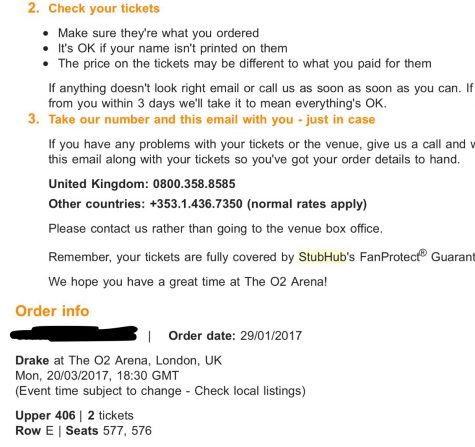 Just in case any readers are wondering, I still have yet to buy plane tickets for London. If the purchase of plane tickets had preceded the purchase of concert tickets I would have never bought the concert tickets. That makes no sense. The moral of this story is that life happens on a whim and in my case, through a series of very impulsive yet exhilarating choices. I have no doubt that whether I see Drake in London or London in Drake, the experience will be revelatory. I've been told that London is expensive. Feel free to send me your frequent flyer miles.
Email Isaac at [email protected] or follow him on Twitter @simonisaac47.