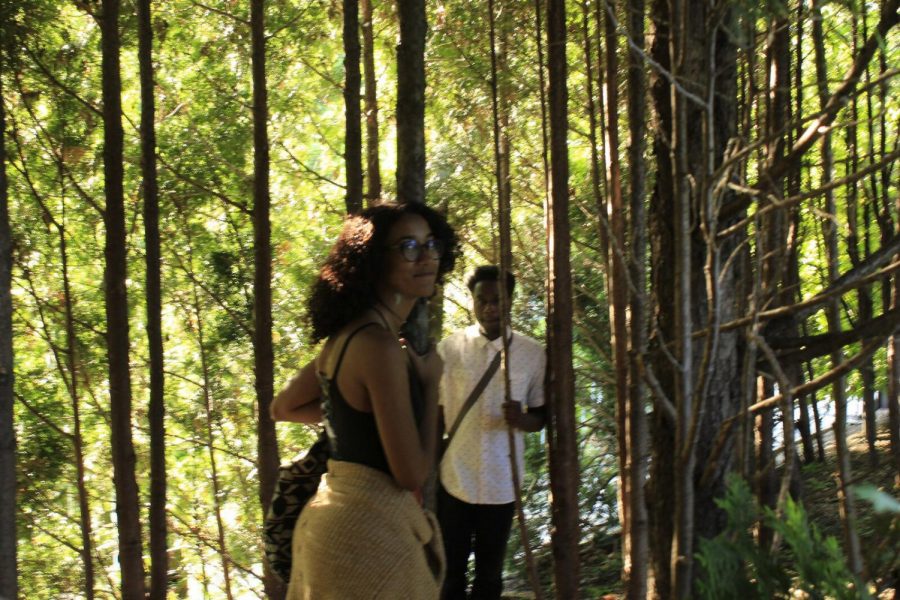 Image courtesy of Bahati Nkera
UMass senior raises money and collects resources for Puerto Rico
October 27, 2017
AMHERST — Student Bahati Nkera has been passionately working at the University of Massachusetts Amherst since September to aid in relief efforts for his newfound friends and their communities in Puerto Rico.
Last summer, Nkera participated in an eight-week internship at Purdue University in Indiana called the Summer Research Opportunities Program with about 50 other interns. He researched neuroscience during his time there.
Nkera, a senior biochemistry and psychology double major at UMass, got to know several of his fellow interns. Many were from Puerto Rico.
"We became really close friends, went through some tough times and some great times — cried together, like the whole nine yards. When it was time to leave it was really hard for a lot of us, especially a lot of other people who were crying and didn't want to say goodbye," said Nkera.
On Sept. 6, Category 5 Hurricane Irma, passed north of Puerto Rico with record winds up to 185 mph, leaving more than 1 million without electricity. Just two and a half weeks later, on Sept. 20, Category 4 Hurricane Maria hit Puerto Rico head-on, devastating the U.S. territory and leaving large portions of the populations without food, water and shelter.
"Hurricane Maria happened, and the eye of the storm passed right through Puerto Rico, and I remember it was like days had gone by before I heard from any of my friends," said Nkera. "In the group chat, no one was responding because there was no power or signal or anything."
Relief efforts in Puerto Rico have been carried out with mixed results. President Donald Trump and his administration have been criticized for their lacking response to the rampant suffering and destruction in Puerto Rico, and the Red Cross is still recovering its reputation from a 2015 scandal about its use of funds raised for relief efforts in Haiti. Local, national and international organizations are all raising money for Puerto Rico, but the average donor may struggle to decide how and where to donate to create the most impact.
Nkera has taken matters into his own hands.
"I decided to collect money and make sure the money went 100 percent to the victims," said Nkera.
Working with the Diversity and Psychology Club and the Graduate Diversity Committee, Nkera, the vice president of the former, has planned two events in Tobin Hall to promote awareness, raise money and collect supplies for Puerto Rico.
The first event was a "Puerto Rican dinner," a social event that took place in Tobin 304 on Oct. 25 at 6 p.m. Nkera hoped to "give people a taste of Puerto Rico if we can, just to remind them stuff's still happening."
The second event was a bake sale that took place place Oct. 27 on the fourth floor of Tobin.
A donation drive for resources had also been set up on Tobin's fourth floor and ran through Friday, Oct. 27. The clubs collected resources like first aid kits, menstruation products, basic electronics, sanitation products and clothing.
So far Nkera has donated $900 collected from his GoFundMe to the Maria Fund and Colectivia Feminista en Construcción.
"A lot of funds like this will get a lot of money in the beginning and then sort of fizzle out, but I won't stop advocating," said Nkera.
Nkera will be bringing resources to the Annual Biomedical Resource Conference for Minority Students in Arizona on Nov. 1, and passing along collected resources and money to Judith Mary Reyes, a student from the University of Puerto Rico who will attend. Nkera will visit his friends in Puerto Rico at the end of December.
Email Faith at [email protected] or follow them on Twitter @FVGrego.