Underneath the makeup: The struggle of a 'fashionista'
November 7, 2017
Do you know a girl who always has her hair fashionably styled, nails neatly filed and outfits on point? Well, I am one of those girls. I love the creativity that comes with putting together different outfits and designs, and of course, the compliments that follow! For me, being well-groomed and fashionable is a great confidence booster.
But make no mistake about it, dressing up is not easy! As someone who not only visits Isenberg career fairs frequently, but is also directing the annual campus fashion show and designing my own major in fashion merchandising, dressing down doesn't even really feel like an option for me anymore. Picking out stylish outfits is just part of my daily grind. Looking presentable and professional is a requirement for work and a fashionable appearance is also a part of my personal brand. I want to be seen and known as the "dressy" girl.
Many people just assume that because I like to dress up for class, I "have it together." But this statement, for me and many other girls, may not be true. In fact, the reality of the situation might just be the opposite. Here's why.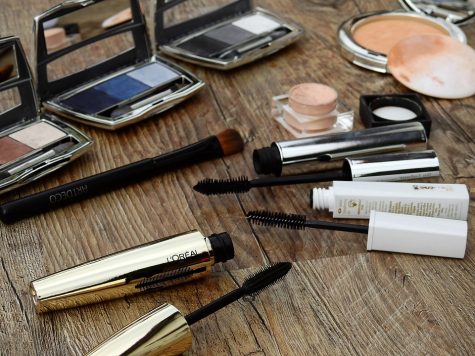 1. Fashion is time-consuming. Us "fashionistas" often spend at least two hours a day just preparing hair, outfits, makeup and looking in the mirror. I'm very tired, all the time. And sometimes I neglect physiological needs for the sake of fashion. Did I miss breakfast because I spent too long straightening my hair? Too bad.
2. Fashion can be messy. Cosmetics spilling and scattering everywhere, on top of constantly rifling through wardrobes and accessories is only part of the battle. And there is hair everywhere in my room — I  mean everywhere.
3. Fashion is hard work. Choosing a clean, matching outfit that's also appropriate for the occasion and weather outside is not always a walk in the park. Eye makeup is treacherous too, it requires real skill to avoid getting it in your eyes.
4. Fashion is expensive. Good quality clothing, makeup and accessories don't come cheap. A whole makeup set (mascara, foundation, lipstick, powder, eyeshadow, eyeliner, blush) can cost up to $100 at the drugstore. You can only imagine that any supposedly "higher-quality" makeup brands will cost at least twice that (looking at you, Sephora), and much more if you're a true fashionista that needs a variety of colors, accessories and styles. And naturally, the more clothing items you want, the higher the cost will be. It's not exactly fashionable to only own five shirts and wear the same pair of pants every day, so investing in a wide range of outfits is essential for those of us that want to be trendy.
5. Fashion is all about originality.  I actively try to avoid repeating an outfit, which is hard considering my clothing supply, budget and dorm room space is finite.
6. Fashion is uncomfortable. Stilettos give me bad blisters. Bras feel like a bathing suit under my clothing. Dresses can be hard to fit and put on. Fake nails are not even completely functional.
7. Fashion is also all about personal grooming. From tweezing, plucking and everything in between, fashion demands constant upkeep. And don't even get me started on nail care.
8. Fashion is an all day (and sometimes almost all night) affair. In my personal opinion, walking down the dorm hallway still constitutes a social interaction that I want to look fashionable for. A lot of groups hang out in the hallway all night. I don't want people to see me in dowdy old pajamas in case I need to get a drink downstairs or brush my teeth. Pajamas are only for being asleep, not the interactions right before.
9. Fashion breeds jealousy. I'm secretly envious of girls who wear sweatpants and no makeup to class. That's not my personal style, but it sure seems comfortable.
10. Fashion never rests. Since I want to work in the fashion industry, I will likely do the makeup, hair, clothing, accessory and clean-up routine grind for the rest of my life.
But all the effort is 100 percent worth it to me. Why? Because when I look my best, I feel my best.
Fashion is frequently time-consuming, exhausting and downright expensive. But anything that helps my self-confidence? Priceless.
Email Chanel at [email protected]