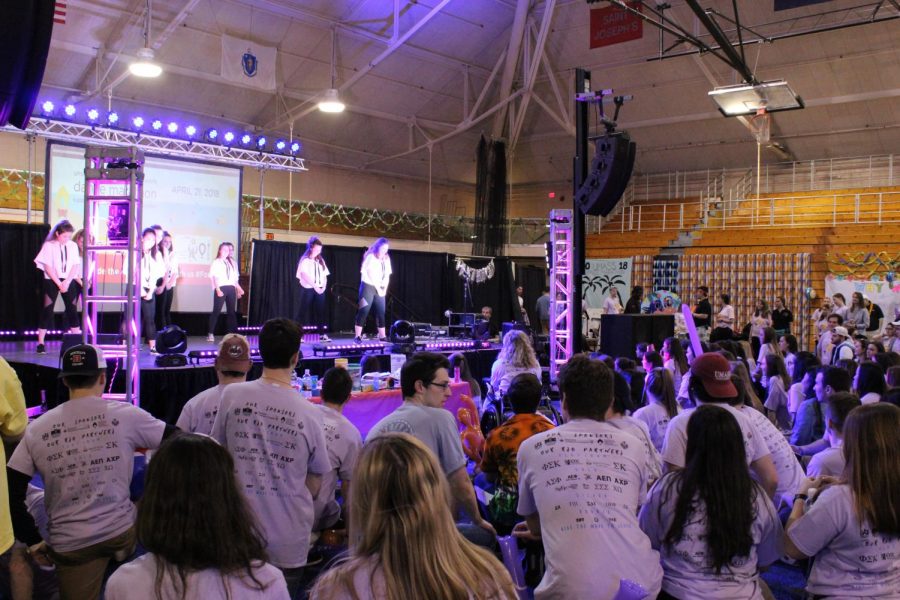 UMass FTK Dance Marathon raises over $200,000 for local hospital
April 22, 2018
AMHERST — Fundraising for a charity or an organization is not easy. Raising money takes an incredible amount of dedication, organization and coordination among everyone involved. For the University of Massachusetts Amherst club "UMass For The Kids," raising money takes a different kind of coordination.
UMass FTK hosted their annual Dance Marathon Saturday at the Curry Hicks Cage, a 12-hour dance event that culminates a year-long effort to raise money for Baystate Children's Hospital.
Not only was the club able to surpass last year's total of $133,000 raised, they beat this year's goal of $200,000 by raising a total of $212,134.97 — surpassing their goal by more than $12,000.
"It's twelve hours of dancing straight up, just a lot of activities and games through the day as well," said George Liu, president of UMass FTK and a senior doing a BDIC major in health marketing and entrepreneurship. "It's a common misconception that to dance you have to be good," said Liu, also a member of Theta Chi fraternity. "To dance for a dance marathon, it isn't even about dancing. It's about supporting something that's bigger than yourself."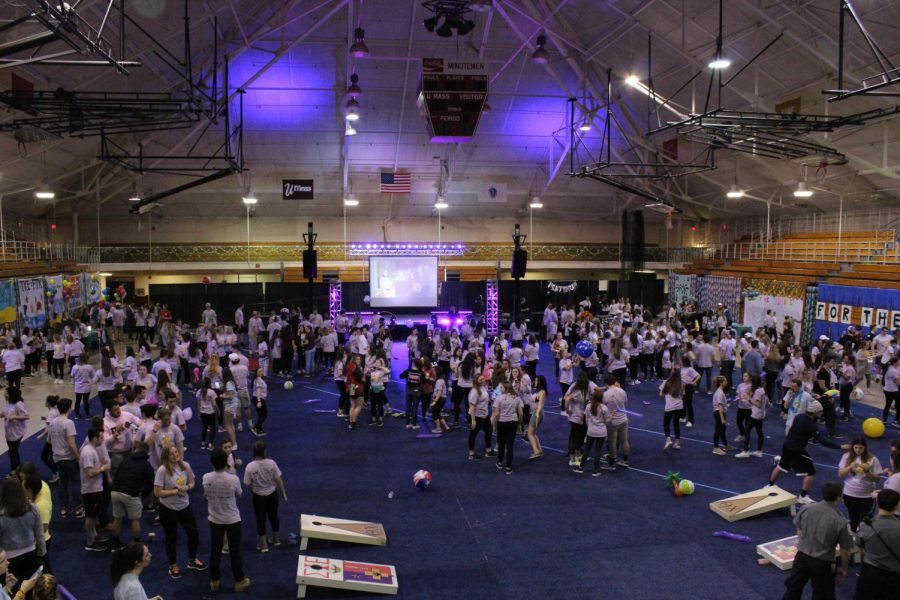 Baystate Children's Hospital, located in Springfield, is completely donor-funded and receives no money from the state government. These fundraisers, Liu said, are critical to the financial support the hospital needs to stay afloat.
"Baystate supports us big time," Liu said. "We've been in multiple articles, we're on the front page of their flyer and it's just so incredible for them."
From 10 a.m. to 10 p.m., the entirety of the cage was filled with supporters ranging from UMass Greek life to community members that wanted to take part in the fundraising effort. Music blasted from a stage located in the center of the floor, and dancers gracefully executed their moves around balloons and streamers.
Any club on campus can participate, but every Greek life organization on campus sets their own minimum to raise for the event. Even more than that, every sorority and fraternity coordinates a team of dancers to go up on stage and dance during the marathon.
Mark Schmidt, the team captain for the Phi Sigma Kappa fraternity's dance team and UMass senior studying corporate finance, said that his fraternity raised about $9,500 by the time the Amherst Wire spoke with him. Schmidt was sure that his fraternity would easily raise more than $10,000 since the fraternity had raised $2,000 from events that would be added on top.
"It's just amazing, all the great work that we're doing to help," Schmidt said. "Not one person can make a big difference but as a group having everyone motivated like this is amazing."
Some Greek life organizations get a "miracle child" who was treated at Baystate Hospital at one point. For Phi Sigma Kappa, they sponsored Shane Perry, an eight-year-old boy who was diagnosed with down syndrome. With some of their money, the brothers were able to buy Shane a treasure chest with $300 worth of toys.
"We got him a Razor scooter, a bunch of Legos and puzzles," Schmidt said. "I got called back to meet him and he was taking apart the chest and he loved all of it."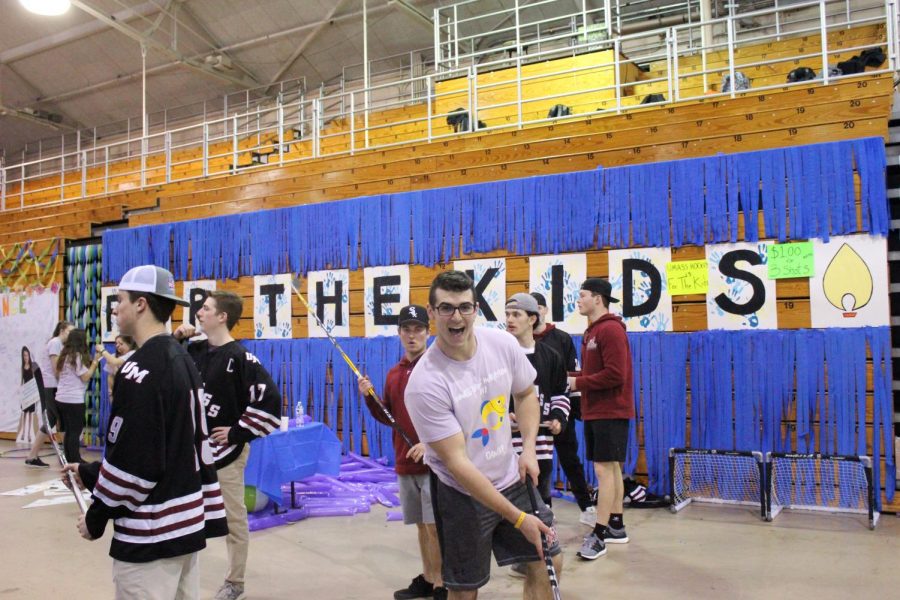 Jessica Perry, Shane's mother, was at the event with her son and said she was so grateful for all of the support she had seen from Phi Sigma Kappa and UMass FTK. She said her son had been in and out of the hospital more than seven times, and that Baystate had saved Shane's life twice.
"He's been in the PICU (pediatric intensive care unit) and the NICU (neonatal intensive care unit) and at one point was in a medically induced coma," Perry said. "You don't realize how valuable it is to have children's hospital right in your backyard until you need it."
Perry said that she had been at the event in the past, but this was the first time Shane had been a "miracle child."
"What they do here with the dance-a-thon and getting the college kids involved, it's beautiful," Perry said. "This is so much fun coming to this event. It's probably my favorite out of all of the events I've been to."
Brady Sharon, a UMass senior economics major, is vice president of external relations for UMass FTK, and says that overall, the main goal for the event is to stay true to the organization's namesake — to fundraise for the kids.
"The atmosphere when you walk into this event is unlike anything you will experience anywhere else on campus. You will not experience this at any other club, any other venue, any other party. This is one of the best spots to be," Sharon said. "Everything about this event is awesome."
Email Michael Connors at [email protected] or follow him on Twitter @mconnors_j.