Four quality shows to watch on Hulu if you're new to the game
Being a loyal Spotify user, I took up the free addition to my subscription and compiled a list of recommended TV shows that you won't be able to find on Amazon Prime or Netflix.
September 15, 2018
You could say Hulu is the odd stepchild of the more prominent video streaming services that are vying for the average person's money.
Hulu could never find a meme that beat out Netflix's "Netflix and chill," nor does it come packed with the boatload of other benefits that Amazon Prime offers — benefits that any mom would gladly take advantage of.
To top it all off, Hulu is plagued with commercials that can't be beat by ad blocker. However, its partnership with Spotify — where users can pay $5 for both services — has elevated the video streaming service from an odd stepchild to a poor man's Netflix.
Being a loyal Spotify user, I took up the free addition to my subscription and have compiled a list of recommended TV shows that you won't be able to find on Amazon Prime or Netflix, all to save you time from having to search the bowels of Hulu's catalog.
1. "The Handmaid's Tale"
The stark red dresses and white bonnets that the show's main character, June Osborne (Elisabeth Moss), is forced to wear have become a major fashion statement in our volatile political times. These pieces of cloth would be seen as simple garbs without the award-winning show "The Handmaid's Tale," which has become adored for its critical look at woman, queer and human rights.
What began as a dystopian novel by Margaret Atwood has turned into a cultural phenomenon filled with social commentary, all of which is exclusive to Hulu. The series follows a former book editor, Osborne, as she is forced to become a handmaid — a woman who must produce children for the commanders with whom they are forced to live with.
Every second is handled with care as every camera shot and sound bite fits perfectly in the extremely dark and intense narrative. What shines the most though are the multi-dimensional characters who inhabit the world of Gilead and the actors who capture the evil and good in them.
2. "UnREAL"
Have you ever wondered what kind of madness goes on behind the scenes for shows like "The Bachelor"? Well, you're in luck.
The Lifetime original turned Hulu exclusive "UnREAL" takes viewers on the rollercoaster of producing a reality dating show and gives them a peek into the lives of those who dedicate conscious to create them.
In typical Lifetime fashion, drama lingers around every overworked body and piece of camera equipment. Once one thing begins to sizzle down, something else starts to boil, creating a constantly engaging drama. Almost all the drama centers around the show's main character, Rachel Goldberg (Shiri Appleby), who is a producer for "Everlasting," a fictionalized version of "The Bachelor."
The stunts Goldberg and rest of the "Everlasting" crew do to produce the most dramatic moments will leave you shocked, disgusted and, most importantly, entertained. Questioning the lasting impact of their actions on the contestants will easily take a back seat in your mind. Instead, you'll constantly be wondering what extreme steps they're going to take next to create a reality TV masterpiece.
3. "Australia's Next Top Model"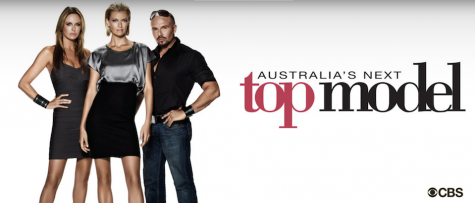 Yes, I realize this is a weird pick, but I felt obligated to put it on the list after watching all of its seven available seasons in the span of two weeks. Australia's go at the "Top Model" franchise is almost identical to its American counterpart. A group of young, pretty girls — mostly white, sadly — move into a house where they live, breathe and eat modeling. Week by week, one is eliminated until someone is crowned Australia's Next Top Model.
Lovers of "America's Next Top Model" will find all the crying, cattiness and cockiness that they know and love. Except now it's all topped off with charming Australian accents.
Unfortunately, some parts, like the show's hosts and judging panel, are lacking in quality compared to the American version. Still, die-hard fans looking for a fresh set of girls and photo-shoots should give it a try.
4. "The Awesomes"
"The Awesomes" came at a time when superheroes were beginning to take over the world. Marvel's "The Avengers" broke box office records when it first came out in 2012 and continued a superhero lineage that has developed into a billion dollar industry.
Seth Meyers' quirky animated series took the superhero set-up and gave it a satirical spin, but sadly, having only lasted three seasons, it didn't capture the same kind of success its more serious counterparts achieved.
Meyers' cast of oddball superheroes, known as The Awesomes, lack the luster of Thor or Ironman, but make up for it with their off-the-wall antics and irreverent humor. These wacky cartoon drawings become more human than their live-action counterparts, largely by virtue of their enduring underdog status as they try to prove why they shouldn't be the laughing stocks of the superhero world.
Email Brian Choquet at [email protected] or follow him on Twitter @BrianShowket.