What it's like to live in one of the converted common rooms at UMass
To accommodate the Class of 2022, the university made some changes
September 26, 2018
AMHERST — When walking into what used to be a common room at the University of Massachusetts, you may be surprised to find four freshmen living in a maze of beds and desks.
This September, UMass welcomed 5,050 freshmen — a 7 percent increase over last year's incoming class. To accommodate the Class of 2022, the university expanded first-year residential housing. Students have been assigned to common rooms converted to house four students and two-person rooms that now serve as economy triples.
UMass spokesperson Mary Dettloff said in an emailed statement that all first-year students were invited in late June to fill out a preference application if interested in expanded housing.
Just under half of the expanded housing assignments were by request, Dettloff said, and all economy triple assignments were by request. Students in expanded housing will have priority for re-assignment throughout the fall and again in the spring.
This isn't the first time the university has had to convert lounges to dorms to handle overcrowded on-campus housing. UMass did so in 2012 as well. This year, freshman dormitories with converted lounges include Cance, Dickinson, Emerson, Gorman, James, Melville, Moore, Pierpont, Thoreau and Webster Halls.

Although common room lounges have been converted to dorm rooms, Dettloff said students are still able to utilize community spaces — larger lounges or classrooms — located in every hall.
"We think being able to house all first-year students in residence halls that are staffed with Residence Directors, Resident Assistants and Peer Mentors dedicated to supporting and transitioning new students is a positive," Dettloff said.
"We recognize that some inconvenience is created by using lounges as residential spaces, but we think on balance being able to live with other first-year students in first-year halls with all support structures available is worth it."
Cole Lojek is a freshman at UMass and requested a random roommate assignment. By the end of the summer, the university notified him that he would be living with three other individuals in Melville Hall.
Although he was skeptical at first about living in a quad, Lojek said he's grown to enjoy the setup, especially the corner where he has two couches.
"So far it's livable," Lojek said. "The only part I find annoying are how large the windows are. We pretty much have to keep the shades closed or else anybody walking by can just look into our room."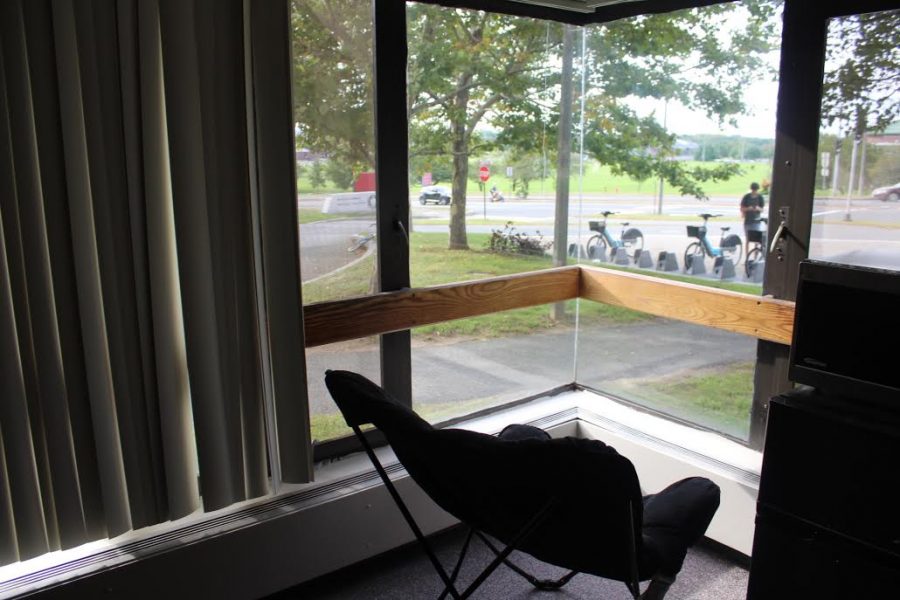 Lojek and other students placed in a quad will pay $3,019 a semester, compared to the standard per-semester price tag of $3,534 for a two-person room, so he's not complaining.
"I know it's not an ideal situation, but I really like it so far," he said.
Lojek's roommate, Davis Patel, said he's making the most of his unusual rooming situation.
"This was not something I was planning for, and it's different, but I think it's better than expected" Patel said. "With one roommate, conversations can be forced, but with four roommates, conversations just happen."
Dettloff noted students typically like the spacious converted lounges and sometimes are surprised when they see their new dorm for the first time. Patel hasn't had an issue with the space so far.
"I would say there's definitely enough room," Patel said. "I'm usually not in the room that much, but when we all are, it's never too crowded."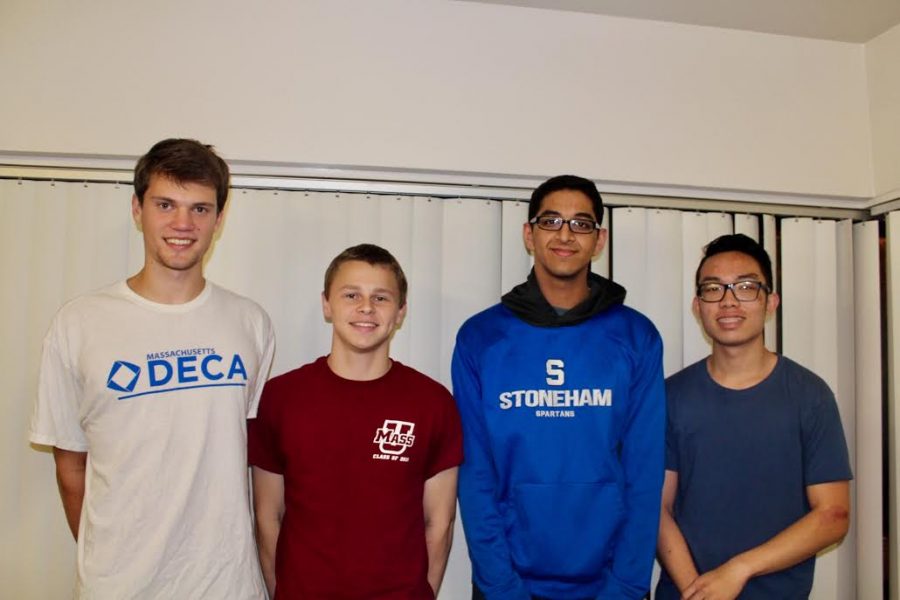 Email Abigail at [email protected], or follow her on Twitter @abbydesjournal.