"Snowflakes, or Rare White People" addresses pressing topics from a unique perspective
Tickets are available for Oct. 25-27 and Nov. 1-3. All shows begin at 7:30 p.m. in the Rand theater.
October 24, 2018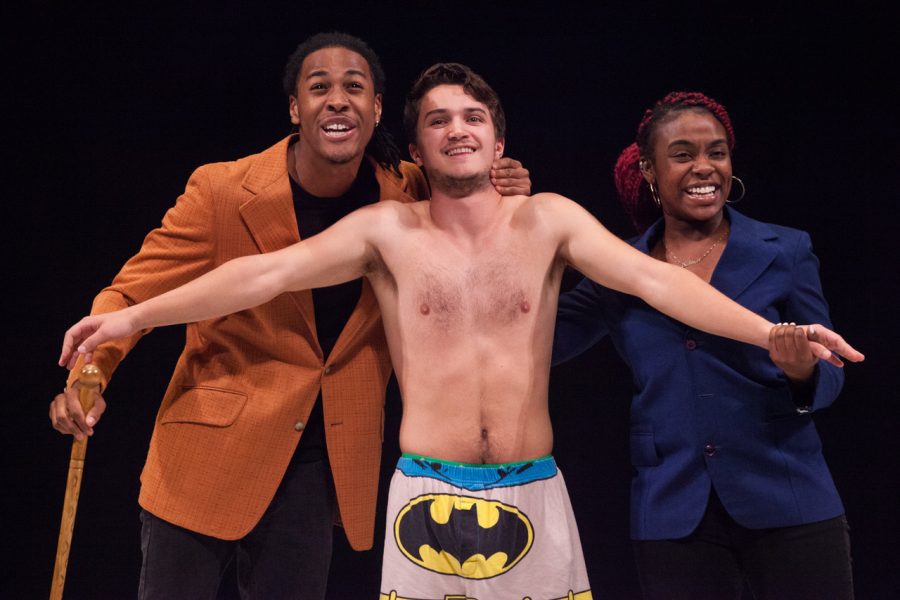 AMHERST — Welcome to the future … or really just the present? The fall production of "Snowflakes, or Rare White People" addresses problems with racism, discrimination and privilege through the futuristic lens of the 23rd century. It flips the world onto its back, featuring the white race as a rare breed faced with struggles often not attributed to them. "Snowflakes" displays a new, comedic perspective to those unable to understand the problems of today's society, and clarifies it even further for those who do.
Featuring a completely diverse cast, many actors found solace and comfort in this environment. Senior English major, Samuel Alam, found that this diverse setting was just the right place to start his "thespian career." Sophomore English and computer science double major Michelle Chen was drawn to the show for her knowledge of such diversity. Just as various actors find comfort in this environment, they hope that a diverse audience can as well.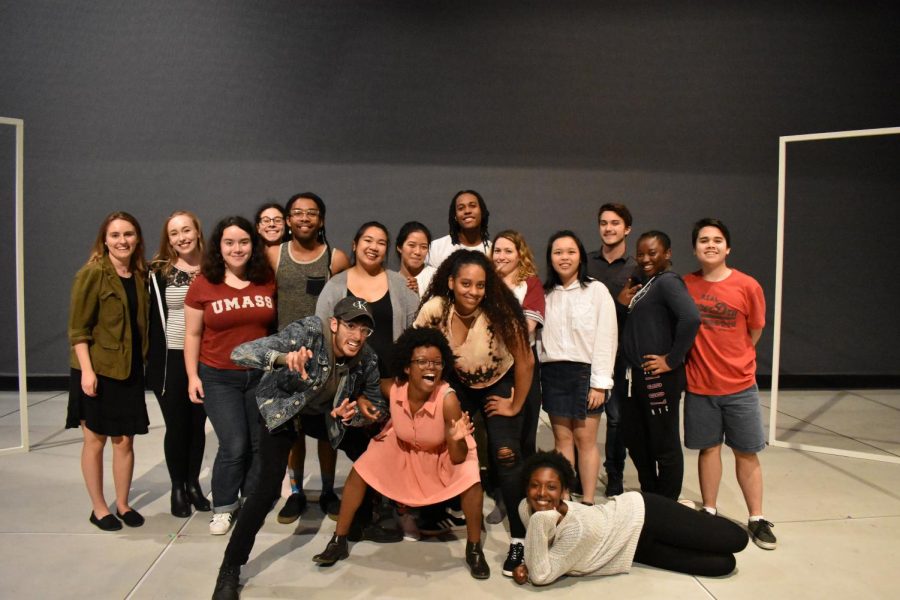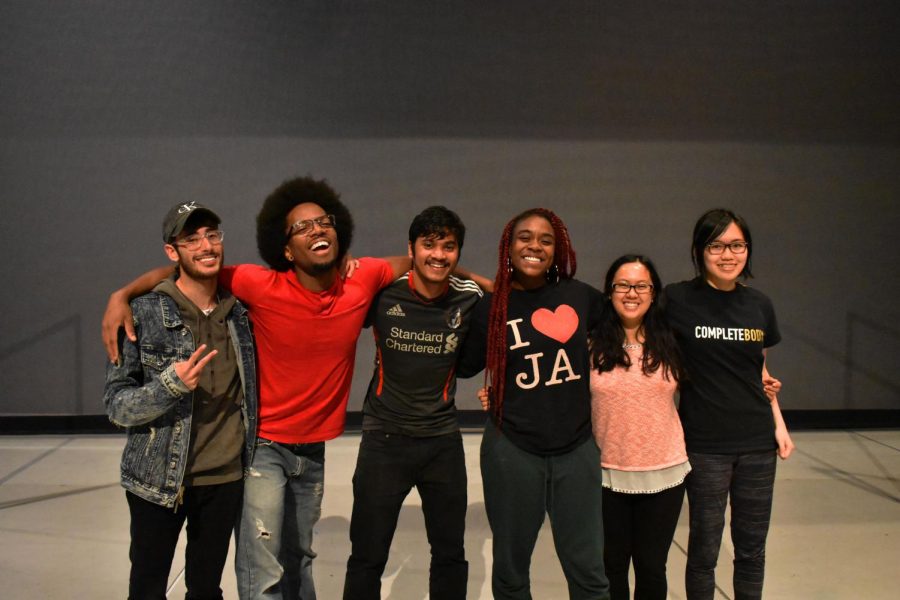 After each show, a question and answer segment will be held with Tatiana Godfrey, Priscilla Page or Megan Lewis in the atrium of the Fine Arts Center. Best said by Godfrey, the dramaturg for the show, those in attendance should "be able to leave the theater and encounter bodies of color on their way out in some shape or form, ideally the cast as themselves."
In light of recent events and racist attacks on our very campus, the message of "Snowflakes, or Rare White People" becomes even more relevant than before. The cast, as well as the question and answer session, are here to provide comfort for those seeking it and insight for those in need of it. Jessi Dimmock, a senior theater and English double major and the stage manager for the show, says that from being a part of the production she has already learned so much about this topic and its relevance.
The exponentially important message shared by the production is complemented by the intricate set, costumes and lighting. Sarah Talaid, a fifth-year theater and communications double major and makeup artist for the show, said she is most excited for the audience to see the "spectacle of it all."
The lack of intermission during the hour and 20-minute long show contributes to the "brilliant flow that keeps you intrigued," said Jessi Dimmock, because "every part is so essential to what comes next."
All of this talk of "Snowflakes, or Rare White People" may actually sound familiar to you. Last year, the script was part of a play lab and was presented as a stage read to students on campus. The intrigue was clearly there as we are now coming up on opening weekend for the full production.
This is not a show you want to miss. This is the first time "Snowflakes, or Rare White People" is being premiered in full. It is a unique opportunity for not only the cast and crew but for the audience as well. For years to come, UMass' production will be used as a model for recreations in the future. Take it from the cast, many said that if they could choose another role other than that assigned to them, they would love to sit back and watch the production unfold.
Tickets are available for Oct. 25-27 as well as Nov. 1-3. All shows begin at 7:30 p.m. and take place in the Rand theater in the Fine Arts Center. Along with the night shows, there are two matinees on Oct. 31 at 10 a.m. and Nov. 2 at two p.m. Tickets are $5 for students and seniors and $15 general admission, and can be purchased at the Fine Arts Center Box Office or online.
For more information on "Snowflakes, or Rare White People" and the theatre department, visit the Fine Arts Center website.
Email Tiffany at [email protected]