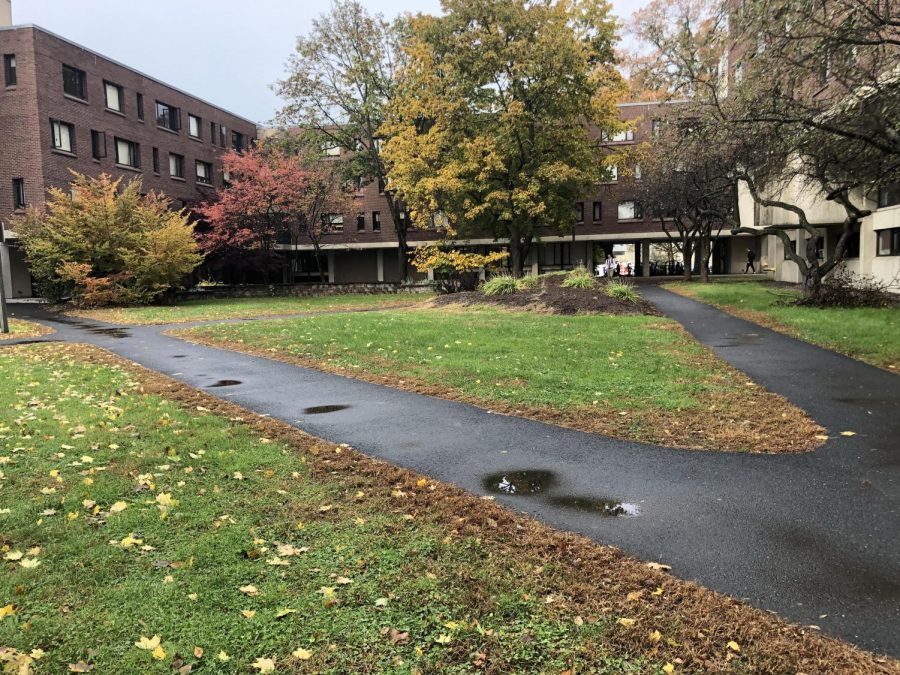 Does hate really have no home at UMass?
A look back at a semester marked by a number of acts of hate, and a look forward to where we go from here.
December 13, 2018
AMHERST — When students arrived back on campus in September, they would have had a hard time missing the signs. They were seemingly everywhere, in dorms, campus buildings and classrooms: "Hate has no home," "Dignity and respect."
But a series of events, ranging from swastikas in dormitory bathrooms to racist memes being airdropped to iPhones in Berkshire Dining Commons give a different view of the campus, one where hate maybe does have at least a presence.
These are just a few of the incidents that show up on the Track Acts of Hate website developed by the Office of Diversity, Equity and Inclusion. The site is one attempt at transparency, and to make students aware of what's happening on campus.
"People are frustrated. And we're frustrated," said Anna Branch, associate chancellor of Equity and Inclusion, whose office developed the website. "We're all frustrated by the challenges we're facing not just on our campus, not just our state, but the country."
Branch said the university has been wrestling with ways to best respond to hate incidents. Early in the semester, she said, the university shared the news only with the impacted communities rather than the larger campus community to avoid retraumatizing those groups. But that response drew charges from critics that they were "silencing" and minimizing the incidents.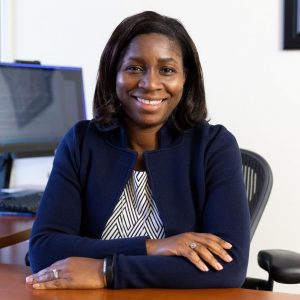 She said after that, when they heard people saying that they were trying to keep things quiet instead of being mindful and not retraumatizing, they changed course and started sharing news of all incidents. After this, they got the response that they were talking too much and not doing anything beyond that. Next semester, Branch plans events to widen the lens of diversity and inclusion.
Multiple incidents this semester sparked a charged dialogue around racism, intolerance, and the lack of discussion about these topics on a college campus that heavily emphasizes the importance of diversity.
On Sept. 23, a racist message that said "Hang Melville N——" was found written on a bathroom mirror in Melville Hall in Southwest. A week before, a phone call was made racially profiling a black employee who was walking to work in the morning after going to the gym. The caller said that there was a black man in his twenties or thirties carrying a gym bag that was "dragging on the ground."
Students were not happy with the university's response.
"We feel like not enough was done on the part of the university to accommodate the residents targeted, said President of UMass Amnesty International and junior Nuha Futa. "They were told to not publicize this incident, which can be isolating on a campus that claims to represent unity and respect."
Asked about the response, UMass spokesman Ed Blaguszewski said, "In regard to notification, in the immediate aftermath of this incident the focus was on the community most directly affected."
Blaguszewski referenced an email from Chancellor Kumble Subbaswamy, which read: "To that end, a notice was sent to the residence hall, a meeting for residents was held and, as is our usual practice, the public-facing UMPD crime log was updated. At the time, I made the conscious decision not to amplify the hateful speech and play into the hands of the hate-monger by sharing news of this incident more widely."
Kiana Harper, a junior, felt that the university was trying to avoid bad publicity.
"It made me feel like the school didn't care about the trajectory this is leading towards," she said. "It's setting up a precedent that we don't have to respond to all of these situations or that not all of them are equally as egregious as ones that are publicly seen or heard."
UMass Amnesty International organized a protest on Sept. 27 to raise awareness.
"We had an amazing turnout for our protest so I think that our main goal to raise awareness from people on campus was successful and it did what we wanted it to do," Futa said.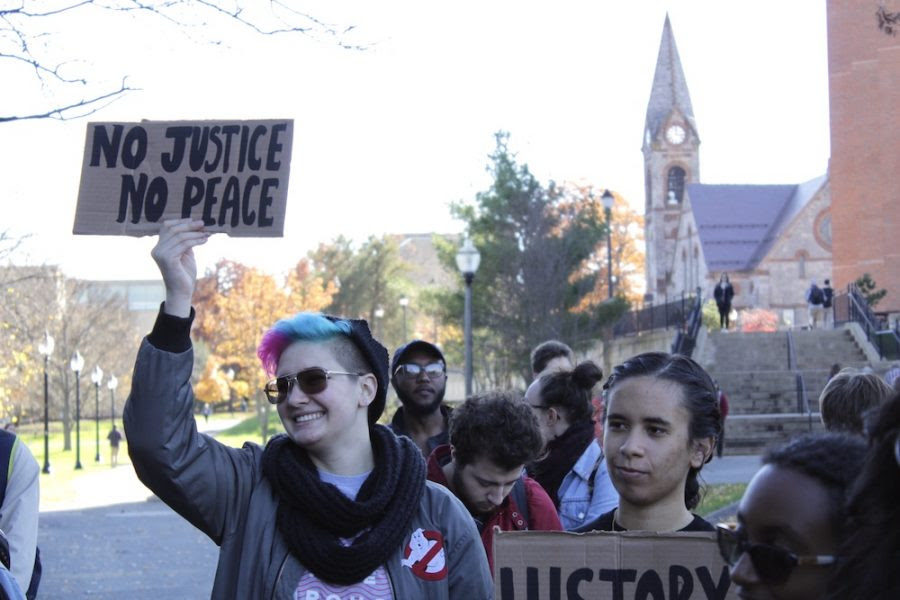 Harper said that the protest was fun and did a good job raising awareness. "I enjoyed putting my body on the line and being vocal about something I felt strongly about." She said there were chants about the incidents, such as "Let's face it, it was racist," and "We stand with Melville."
Following this protest, the UMass Residence Hall Association sent out an email on Oct. 10. In this email, RHA acknowledged that they stand with the Melville community, Reginald Andrade, a caseworker for Disability Services and the staff member who was racially profiled, and students of color. They responded to the emails of the university administration, writing, "The response of the university administration was minimalist at best and did little to assuage the genuine concern and fear of not only Melville residents but students of color across campus."
In early November, the dean of students sent out an email about another vandalism incident in Melville Hall. In response to what the students who reported the incident suspected to be a confederate flag etched into a stairwell sign, the dean stated that the UMPD investigated the incident and "concluded that the marred sign did not distinctly resemble a confederate flag."
On Nov. 7, over 200 students, faculty and community members gathered at the Student Union for the "UMass Walk Out Against Right Wing Terror."
The event was organized by a new group, UMass Students Against Fascism, assembled by the International Socialist Organization (ISO) in response to acts of hate on campus and nationally.
On the same day as the walkout, students shared pictures on Facebook groups about fliers and stickers associated with the white-nationalist group Identity Evropa being posted on campus.
According to its website, Identity Evropa is an identitarian group, who believe "inequality is a fact of life, and [that] ethnic diversity … is an impediment to societal harmony." In other words, they wish to promote and create a society in which European whites are dominant and non-white people exist separately. To gain new members, as Vice recently reported, they target college students.
In response to the incident involving Identity Evropa, UMass spokesman Ed Blaguszewski referenced a statement the school released to the press saying, "The university denounces these acts of hate and intimidation. UMass Amherst is dedicated to the values of diversity, inclusion and equity, and it rejects anything associated with white nationalism." The statement also said that UMPD was investigating the situation.
"These incidents are a reflection of a global trend by the far-right communities," said Stacey Sexton, a UMass alum and member of the ISO who attended the walkout. "The point of this rally is to say 'No, f*** that.' We won't allow white supremacy to make our community feel threatened."
"We hope our institution will have our back, but they don't. Instead, they've been trying to cover things up. What are they doing as an administration to protect us on campus?" Sexton added.
Protesters chanted, "We are unstoppable, another world is possible." They also chanted variations of the "Black lives matter" slogan, extending its message to women and to the Jewish, transgender, and immigrant communities.
Speaker Sean Tousey-Pfarrer emphasized the importance of finding the next step in countering hatred.
Brittyn Calyx, a western Massachusetts resident and member of the ISO said, "I want to know how to fight for my life, too. We are used to living election to election, and that isn't our only hope. The current system the world puts upon us makes us want to die — in the face of that, the only other option for me is to organize."
Several people who attended the walkout carried signs with messages such as, "No Place for Hate," "Silence is Violence," and "UMass Houses Hate."
On Nov. 8, a racial slur was written across a poster in Melville Hall that denounces racism.
On Nov. 14, homophobic slurs, transphobic slurs, and a swastika were found on a student's door in John Quincy Adams. Chancellor Subbaswamy wrote in an email to students, "Too often this semester, I have shared with you a message like this, condemning acts of hate. I do so because it is important that those individuals who are the objects of such bigotry know that they are not alone."
Some students have questioned the commitment of UMPD to actually finding out who did these acts. Without being able to create closure and announce who did it, one step the university has taken was to try to be more transparent.
"One of the things we heard is that you're not telling us what's happening, so we put out the track hate website online," said Branch.
On the website, the university identifies the incidents,  how the incidents were a violation of community standards, and the consequences of the incidents.
"One of the real challenges," said Branch, "is that the kinds of things people are doing are not in plain sight. They're not places where you can easily have action taken."
Branch then said in reference to the incidents, "A real source of frustration for both sides is that the campus had been saying we want you to do something. And we want to do something."
But, she added, there's a is a conflict between people's desire for action and the problem of too much surveillance. "You don't want a camera in the bathroom," she said.
Next semester, the university will hold a day-long teach-in on Feb. 5 called "Divided We Fall" about combating the forces that tear us apart.
Branch said there will be Dignity and Respect in Action conversations. This is a program with campus climate ambassadors who have received training to facilitate small peer group meetings, called "climate conversations." Members of the community can apply to become an ambassador and are required to attend a training session. "Part of what happens with hate is that people don't talk across difference meaningfully, which is why implementing this program is important."
Branch also said that there are ongoing campus climate improvement grants, which are projects students can work on. This is a change to implement creative ways to combat hate and promote community. She also mentioned that Building Bridges comes back in the spring.
"We're trying to think what does it mean to cultivate and promote community, and drown out hate," Branch said.
Email Kathryn Fallah at [email protected], or follow her on Twitter @kathrynfallah.