Seven important points discussed at "Women Leading Western Mass"
2018 was the year of the female politician. These panelists hope 2019 will be no different.
January 30, 2019
AMHERST– As part of a new wave of successful political campaigns headed by women, four freshly elected western Massachusetts politicians participated in a panel centered on gender representation in politics Monday evening at the University of Massachusetts' Old Chapel.
"Women Leading Western Mass" was co-sponsored by the UMass Amherst School of Public Policy and UMass Women into Leadership (UWiL), an organization that focuses on empowering women to become leaders in public service roles.
"I think the importance of today's event is having women in the audience be able to see four strong, empowered women in leadership roles in our local government who are here today to encourage other women to do the same," said UWiL student board member and panel moderator Shannon Emmett.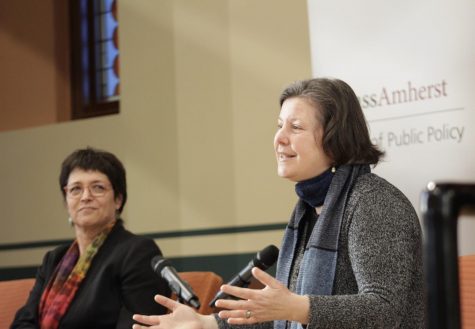 1) Panel members included State Senator Jo Comerford and State Representatives Natalie Blais, Lindsay Sabadosa and Mindy Domb. For Comerford, events like "Women Leading Western Mass" are why she decided to run as a write-in for the Hampshire-Franklin-Worcester County Senate District.
"I think about this gathering – women leading community gatherings, town hall opportunities – I think about it as the bedrock of democracy. I believe I grew up in a house that believed the government can and should work on behalf of everybody," Comerford said. "This is my dream moment and it's why I ran. To be able to be in really close dialogue with people in local communities, putting our ideas into state government and trying to work with my great colleagues to pass them into law to make real peoples' lives better."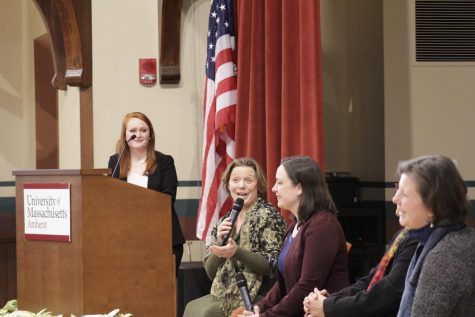 2) Besides the usual questions about one's politics during a political campaign, some of the panelists faced questions along the lines of "who is going to take care of your kids" and "how does your husband feel about you running."
"For me, people would say, 'I know I'm not supposed to ask this, but who is going to take care of your kids while you're in Boston,'" said Blais, the first female representative of the 1st Franklin District.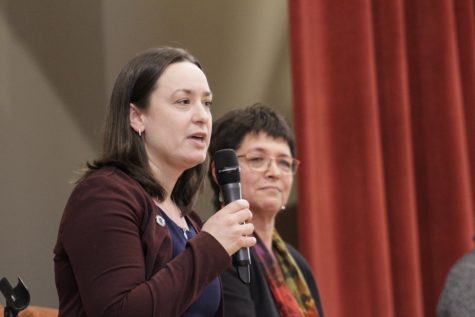 3) Branching off of that discussion, Sabadosa discussed what it meant to her to run as a female candidate and reflected on the female candidates she observed in her younger years.
"They didn't talk about their stories and they didn't talk what their experience running as a woman meant. That was something I was really clear I wasn't going to do," Sabadosa said. "It was hard to talk about my family and my family's life and to share that on the campaign trail, but it felt really important to do that and… to talk about the fact that I do have a daughter and to talk about the fact that my partner did die of cancer and I'm now a single mother. I felt like that's what running as a woman meant. It meant really saying this is who I am and this is how I got to where I am."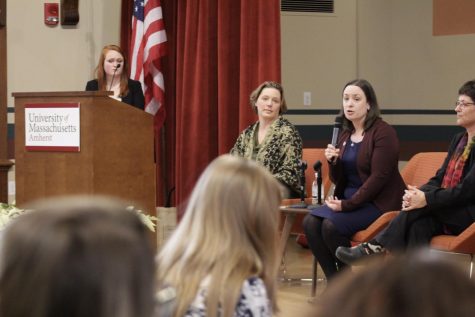 4) When asked about what she would do differently, Sabadosa said she would have knocked on more doors during her successful campaign in the 1st Hampshire District.
"It can be scary and there can be hard moments and I think the thing that I did in those hard moments that I would tell everybody to do, I knocked on another 100 doors," Sabadosa said. "Every time I got angry about something, every time something was hard, anytime I felt miserable and didn't want to get out of bed, I made a promise to knock on another 100 doors. That was the thing that gets you through because then you're talking to real people."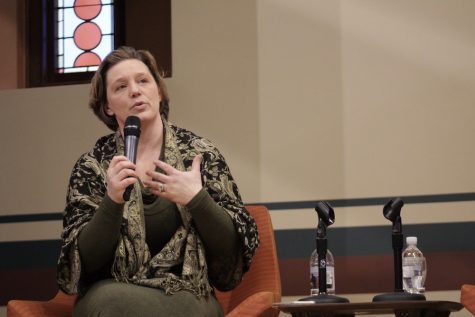 5) Candidates also discussed legislation they've been working on since taking office and the issues that impact their respective communities.
"There are still communities in my 19-town district that do not have access to broadband," said Blais, who wants improved investment in rural Massachusetts communities– similar to the kind seen in more developed areas of the state. "If you want to do your school work, you go to your local library and sit in the parking lot and you get access to broadband in the parking lot of your local library because it is not open past whatever hours."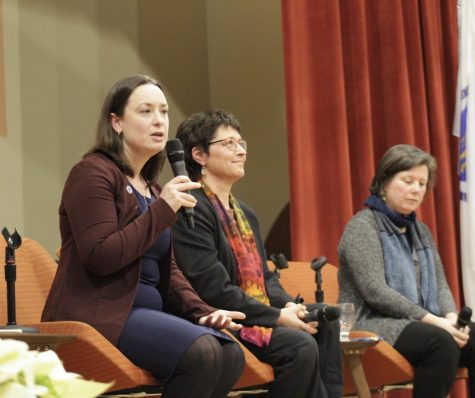 6) While there have been a record number of female state representative in Massachusetts– 46 in total– panelist came to a general consensus that more work should be done to increase representation at the Massachusetts State House.
"I don't ever feel like I'm the only woman in the room, but sometimes in the State House, I'm the only woman in the room and that's strange… when you're starting to notice those you think 'whose voices are being represented here," Sabadosa said. "I'm glad I'm here but there are still a lot of voices who aren't being represented. That takes a while to get used to."
28.5 percent of seats on Beacon Hill are held by women.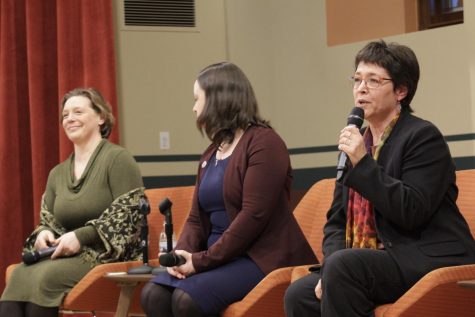 7) The panel also focused on some ways constituents can get involved. At one point, Domb pleaded with audience members to reach out to government officials.
"We have until Friday to co-sponsor legislation. I have a lot of feelings about that… but the bottom line for you as constituents is if you want your representative to co-sponsor legislation, let us know asap," said Domb, state representative of the 3rd Hampshire District. State representatives have until 5 p.m. on Feb. 1 to co-sponsor a bill. "Once Friday goes, we can support it… but we can't demonstrate that support with co-sponsorship."
Brian can be followed on Twitter @BrianShowket.