Riders, drivers react to PVTA changes
Students and staff of the PVTA have expressed their concerns over several issues with the bus system.
February 27, 2019
One semester after significant changes to both the schedule and staff, students and Pioneer Valley Transit Authority student bus drivers at the University of Massachusetts have had differing experiences with the service.
On Aug. 23, 2018, the PVTA posted their service reductions on the UMass Amherst website, saying the changes were due to "the result of an anticipated budget deficit of between $750,000 and $1 million for the next year," in addition to a shortage of drivers.
The greatest changes were on Route 33, 34 and 35, which all reduced their weekday and weekend schedules to coincide with a shortage of student bus drivers.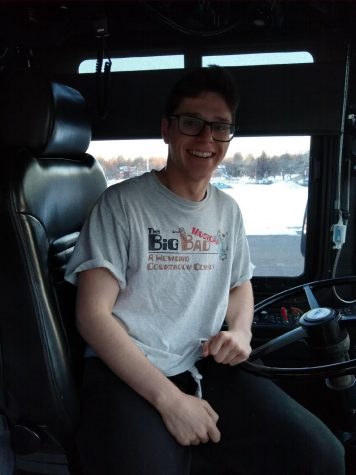 Hanna Choi, a sophomore biology and linguistics double major who works as both a driver and a teacher for new recruits, worked during the schedule cuts last semester. She commented that the greatest impacts were to customers outside of campus, especially the elderly and homeless taking the route to grocery stores.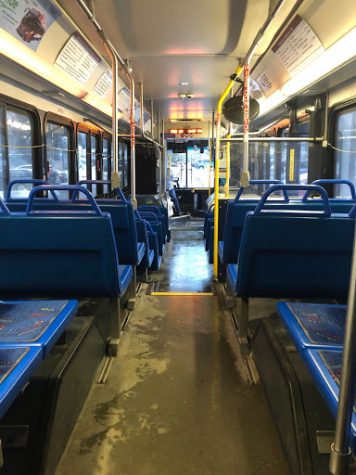 "It just sucks in the community since there's a lot of people dependent on buses, especially when it gets cold. It's so sad," said Choi. "We get a lot of regulars and a lot of those downtown people from the homeless shelter."
The sudden schedule changes took a toll on student drivers as well. With a weekly time requirement of at least 15 hours, a full semester of training and a two-semester contract, the job requires a great deal of commitment regardless of a driver shortage.
Ella Cormier, a sophomore landscape and architecture double major, worked during the major schedule shifts in addition to about 15 to 20 hours a week in her studio for school.
"Sleep was not my friend," joked Cormier. "I never had time for it last semester."
However, she pressed that the PVTA always strives to provide "exceptional service" and be reliant for students no matter what.
Elisabeth Kiff, a junior astronomy and physics double major, began training over the summer of 2018 and worked full-time last semester during the schedule shifts. "We're definitely a little bit short-staffed," said Kiff, adding that there is always a need for drivers since students are constantly graduating.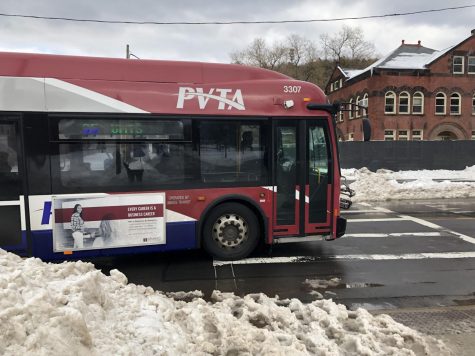 Last semester, the PVTA began a marketing campaign to recruit new drivers which added an estimated 30-40 new drivers, and decreased open shifts from about 180 to 80 per week. The influx of new drivers and more federal funding has helped the PVTA revive most of its original schedule for this spring semester.
Joshua Vasilevsky, a sophomore computer science major and PVTA driver, praised the campaign for bringing new drivers and encouraged others to look into employment opportunities.
When asked what they would say to students interested in becoming drivers, all the student employees encouraged applicants to apply.
"Don't let the drug tests deter you!" said Kiff, with Choi adding, "there's a lot of responsibilities as a driver and there's a lot of pride to that…People stay around because the work ethic people put in here is so valuable. It's just a community I'm glad I'm a part of."
Some UMass students who take the bus, however, do not seem to share the same enthusiasm for the bus system.
Sierra Jones, a sophomore biology major, said that the schedule changes were annoying for her commutes, but added that she was grateful the service existed on campus. 
The same sentiments were shared by junior sociology major Noah Walton and junior economics and finance major Brandon Nguyen, who both were impacted heavily during the schedule changes due to living in Orchard Hill and Sylvan. Both aren't interested in working as a PVTA driver due to the lengthy time commitment and responsibility of passengers.
Nguyen did add, however, that the PVTA and its drivers receive undeserved criticism.
"Obviously they're going to be late sometimes," said Nguyen. "But they're doing a really great job in general."
Angela Mirisola, a junior psychology major, rides the buses frequently throughout the week and shared some of her frustrations with the PVTA.
"They need to figure out a different method for off-campus housing," said Mirisola, adding that she has often missed the 9:30 a.m. bus from Puffton due to severe overcrowding and has been late to classes as a result. She also added that overall, the system was reliable and the student drivers were "some of the most reliable drivers."
As of this spring, the PVTA is resuming its original schedule both on and off-campus, and is continuing its campaign for new student drivers.
Email Katherine at [email protected].