Planning a summer trip to Iceland
Enjoy the never ending days of Iceland in the summer.
October 14, 2019
Iceland is a beautiful country to explore and engage in outdoor activities. However, the weather and the seasons can be confusing to plan for.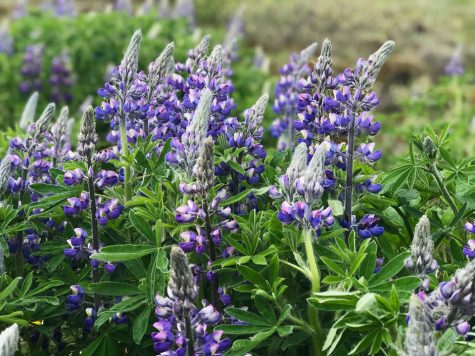 From June to August, the midnight sun (the sun never sets in the night) makes for an ideal time to plan for hikers and anybody who enjoys the long days. While the temperature is warmer throughout these months compared to the rest of the year, there is still an inevitable chill from the wind and on-and-off rain. 
The colder months such as February, March, September and October are good times to visit for the Northern Lights. Keep in mind that during the winter season, the days are much shorter and attractions are prone to be canceled due to hazardous weather conditions. Nevertheless, it's part of the experience when visiting Iceland and shouldn't discourage anyone from planning to travel to the country in the winter.  
Extra layers are a must when planning to pack for the summer months. Essential clothing articles to bring on the trip are thick socks, sneakers or hiking boots, sweaters, a rain jacket, jeans, sweatpants, a beanie, long-sleeve shirts and a sleeping mask for the bright nights.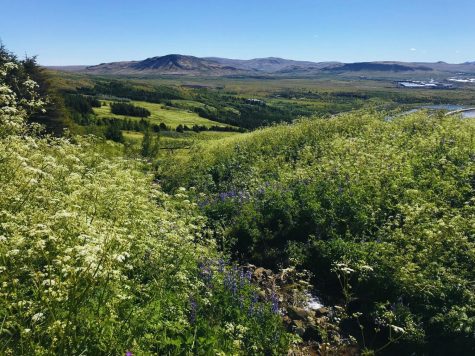 Renting a car makes traveling all the more easier and accessible. However, due to the strong winds and unpredictable weather (even during the summer season), there should be precautions before deciding to rent. 
It's common for rental cars to be damaged by the weather, which is all the more reason to research the country before visiting. Visitors can save themselves from paying full price on the damages of their cars by thoroughly researching the weather conditions and streets in Iceland as a driver, reading about rental car companies and their policies and paying extra money for insurance.  
If renting a car is too much of a responsibility to handle, there are tour busses and local transportation that take tourists and hikers from place to place. It's a nice alternative for those that don't want to worry about the consequences of renting a car. 
Because Iceland is an island, many products and produce are shipped and therefore, are expensive. Eating out regularly can put a dent in tourists' wallets. While it may not be as cheap, grocery shopping can still help save money during the trip. 
AirBnBs are great places for a temporary stay as it offers glimpses of the architecture style of the country and guests have the privilege of cooking their own meals and preparing snacks for trips. Hosts are also willing to suggest places and local areas to visit that are not as popular amongst tourists. 
Hiking is a popular activity whether during the summer or winter season. Either season, make sure to check the weather before heading out and be fully equipped with layers of clothing and have sufficient amount of snacks and water. Each trail offers a different perspective of the landscape and is rewarding to see the various kinds of vegetation and plants that grow. Some trails lead to breathtaking waterfalls and incredible geysers as well.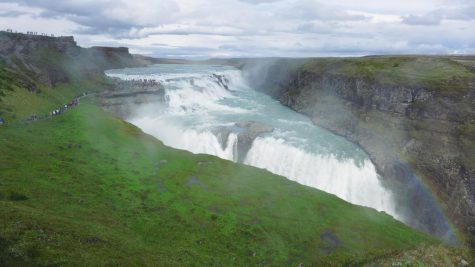 Iceland is also popular for its widely known geothermal hot springs, most especially, the Blue Lagoon. Although it provides alluring deals, spa treatments and rooming, it can be quite expensive for some. Contrary to many tourists' beliefs as well, Blue Lagoon is a man-made pool that receives its water from a nearby geothermal power plant.
Another place to enjoy the hot springs of Iceland at a cheaper price and with fewer crowds is the Secret Lagoon, the oldest pool in the country. While it may not be as big and luxurious as its counterpart, the Secret Lagoon preserves its natural resources and steam that rises in the air. Its quiet atmosphere, clear water and natural setting allow for a time of relaxation. Regardless, both the Secret Lagoon and Blue Lagoon offer unique features that can be enjoyed by locals and tourists.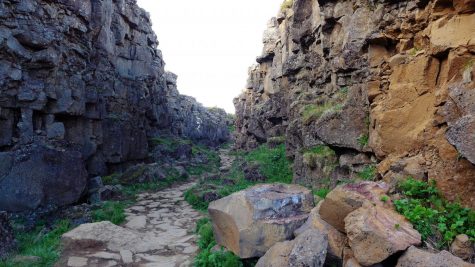 Rich with attractions and outdoor activities, there's always a place to explore in Iceland. Researching the country beforehand is important to gain a better understanding of the culture, history, and environment. 
Email Shannon at [email protected].