Five must places to visit in Kyoto
Seeing a beautiful traditional Kyoto from a modern perspective.
October 7, 2019
Kyoto is a must-see place in Japan that has beautiful natural views, a clean environment, multiple historical temples and uncrowded streets with wooden buildings. Many local residents often wear traditional clothes known as the kimono, on special days or festivals. They are polite to tourists and quiet. 
It is hard to hear in a subway station. If a person has a phone call in a subway cabin, he leaves the cabin and makes a phone call on the platform. Compared to modern Tokyo, Kyoto is famous for its history as a home for ancient emperors. Because Kyoto was Japan's capital for over 1,000 years until 1868, many residents still consider Kyoto as their real hometown. 
It takes a long time to look through and understand a complete cultural and historical picture of Kyoto. The article will introduce five signature sights in Kyoto, a city that keeps its culture in a modern era.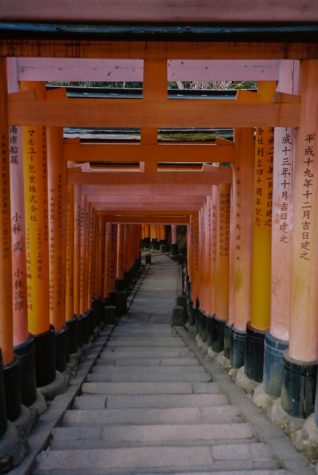 Fushimi Inari shrine was built to honor the Japanese God of rice, agriculture, merchants and manufacturing, and it's one place you definitely need to visit. The most famous view is a row of over one thousand Japanese wooden traditional gates in a red and black pattern. Another noticeable attraction is a fox stone biting keys of rice granary that brings good luck for harvesting rice in the upcoming season.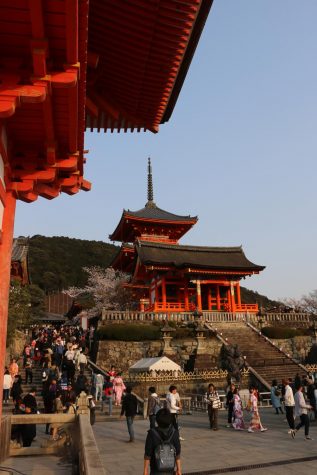 Next stop: the Kiyomizu Temple. Built in 778, the Kiyomizu Temple is the oldest temple in Japan, and it is well preserved. When visiting, look far out from the temple as it stands at the top of the hill. People can see cherry blossoms in spring and maple leaves in fall. When leaving the temple, visitors can head to Nineizaka Lane and Sannenzaka Lane where they can buy kimonos, or dress up as Samurai soldiers or Geisha entertainers.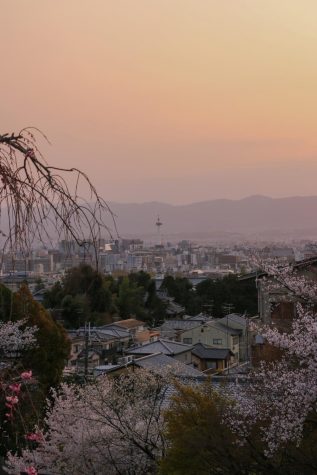 Close to Nineizaka Lane is the Gion district, which offers an essence of Japanese culture. Here, visitors will find a tea house, a performing center and stores that sell dessert or Japanese goods. At night, the streets are lit by red lanterns and Japanese pubs (izakaya) are open. These pubs welcome guests into a wooden house where people can eat, chat and socialize with each other. Geisha dressed in fabulous clothes and heavy white makeup will sing, dance and play instruments.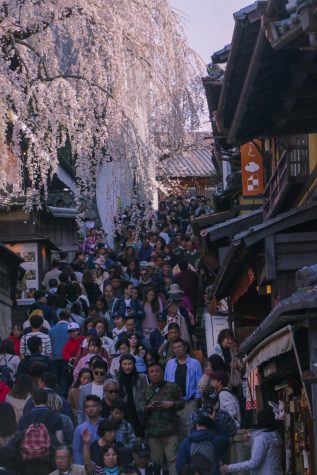 People can observe the historical changes of the Gion district by visiting the Kamo river which also flows through Kyoto. A row of restaurants nearby serve Japan's highest cuisine, kaiseki. The chef is fastidious for the food selection, the taste, the smell, the appearance and the decoration. The food usually is exquisite and delicate.  In the evening, the lights reflect on the water and shine on people who walk near the river.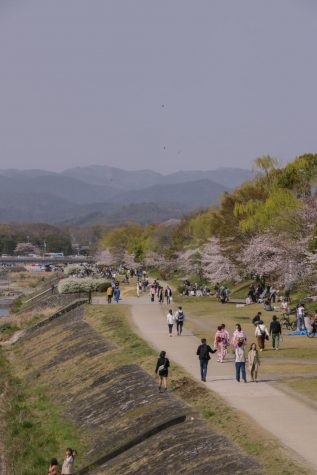 The last place to visit is the Kyoto train station, which people must pass by if they take the subway. It sounds weird that a train station could be on the must-see list. But the station shows the contrasts of Kyoto's history and the modern era and proves that it is not just an old and boring city. 
The station is modernistic and built with glass. The design is bright and clean, with a symmetrical layout. People can buy Ekiben, a Japanese boxed meal in a wooden box from any train station. It is convenient for people to bring it along the trip and easy to carry.  
Kyoto is famous for its culture and history that is well preserved. There are many places that provide visitors a glance of the heritage. It is interesting to see how a historical place can turn into a modern attraction.
Email Ying Hua at [email protected]