Five places to go in Dublin for a cocktail, a nosh and a view
Contemporary spots with unique atmosphere that go beyond the traditional Irish fare.
If you find yourself in Dublin on spring break or for a semester abroad, you may end up looking for more than bangers and mash accompanied by a Guinness at the pub. Luckily the old city has plenty of new stylish hideaways where you can order various beverages and bites while taking in the spectacular scenery they have to offer.
1. The Blind Pig: Travel through time
With its hidden underground setting, exposed brick walls, arched ceilings, dim lighting and an intimate seating arrangement, The Blind Pig catapults you back in time to a 1920's speakeasy prohibition bar.
First, you'll make a reservation and then you'll be sent encrypted instructions on how to find the place with a secret phrase you must proclaim upon arrival. Once you're there, you will spot stairs labeled with a fluorescent sign that reads "Shhhh…" leading to a secret door disguised as a bookshelf. When you gently touch the brass pig replica hung nearby, the shelf will slide open revealing the magical restaurant bar.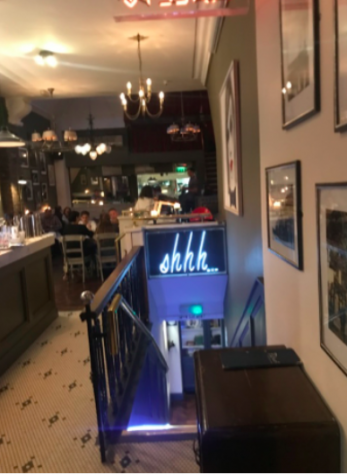 Although it may seem impossible, the delicious food and retro cocktail selection steal the show. Ordering the strawberry nutella pizza for dessert is a must.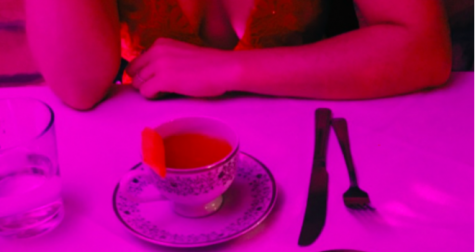 2. Sophie's Rooftop Bar and Terrace at the Dean hotel: Take in the city from the top
The rooftop terrace here is the main attraction with a stunning 360-degree view of Dublin. With a full bar as the centerpiece and tables outlining the translucent glass edges, anywhere you sit allows for a dynamite view. They serve food throughout the day, so the spectacle you enjoy is based on the time of day you choose to go. Watch the sky bleed into a vibrant peachy haze as the sun sets while sipping on a sweet and bubbly "mad ting" cocktail.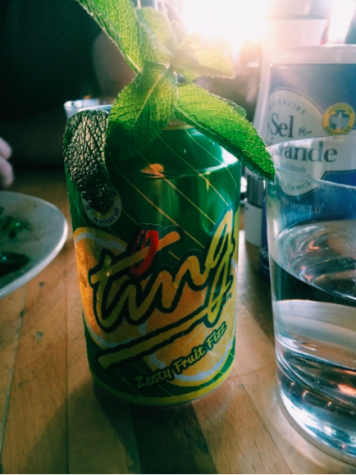 Not ready to give up the views once you finish eating? Go outside on the terrace for a nightcap cocktail and good conversation. Equipped with comfy couches and heat lamps for the crisp Dublin evenings, Sophie's has the qualities to keep you there all night. Still looking for a picture for Instagram? Sophie's even has a couple of rope swings for you to sit on with backdrops ideal for the perfect snap.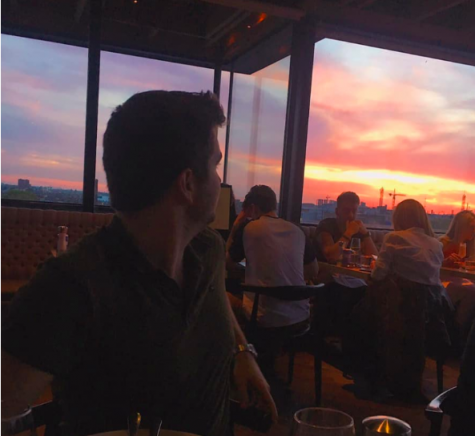 3. The Marker Hotel Rooftop: Experience the luxury of the hotel without staying in it
With its striking checkerboard architecture and polished design, The Marker Hotel located by the Docklands stands out. The rapidly growing business hub of the city attracts business people and has a young and fresh vibe. It's easily accessible and has an urban appeal with less hustle and bustle than you'd find along the River Liffey or near iconic Grafton Street.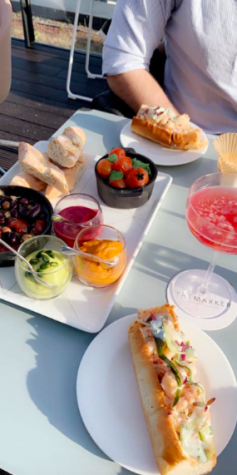 From the rooftop, you can look over the entirety of the hectic city below and you can see all the way over to the mountains in the West and the Irish sea beyond. You may not need to stay in the hotel, but you can still take in the breathtaking surroundings accompanied by some upscale snacks and posh drinks. You'll be impressed at the opulence and while you'll feel like a million dollars relaxing atop this fine establishment, you won't have to spend it.
4. Póg: A Millennial's Dream
With its trendy food options, the restaurant is named after the Gaelic word for "kiss"— it truly is the millennial's dream. They even have an option on their menu with that very title, which incorporates mini avocado toast paired with a mini açaí bowl.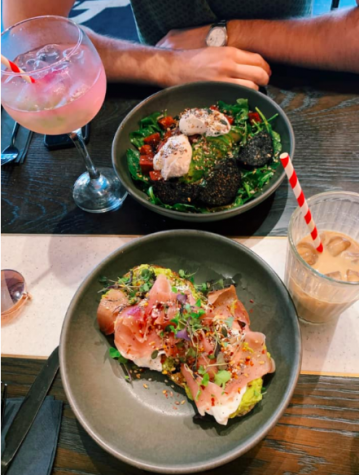 Póg is a vegan-friendly café and juice bar notorious for its protein-packed pancakes that are fully customizable with a myriad of toppings. Póg is a very modern eatery and tends to attract a younger crowd. While it may get a "hipster" label, the food is locally sourced and is undoubtedly fresh and fast.
They have two locations in the city—one is situated on Bachelor's Walk with outdoor seating, while the other slightly bigger location is down on Tara Street. This contemporary café will satisfy your hunger, and leave you feeling guilt-free and make your friends jealous on Instagram.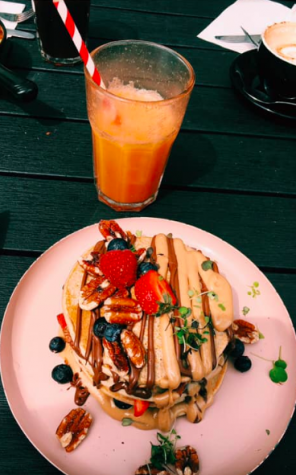 5. One Society: A Whole Day Affair
This one is nestled just a few streets from the popular O'Connell St., on Lower Gardiner St. in Dublin 1. Going out for breakfast, brunch, lunch, pizza or beer? One Society is the type of place where you will want to order one of everything on the menu. One Society has a simple laid-back environment with industrial vents adorning the ceilings, light wooden accents, and warm studio-style lights. Sit at the bar and watch the chefs prepare your meal, or at one of the lower tables facing the windows overlooking the street.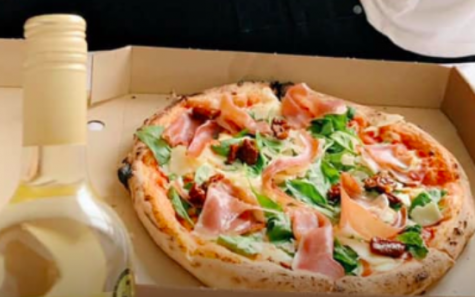 One Society offers modern twists on traditional dishes, like the "Not so Classic Irish Breakfast," that features caramelized apples and Mexican spiced beans. Another dish is the "Not so Eggs Benedict," which is served on a potato skin and accompanied by apple relish, whole grain mustard and topped with a citrus chive hollandaise sauce.
On top of the impressive menu, they also have a wide array of specialty coffees and teas.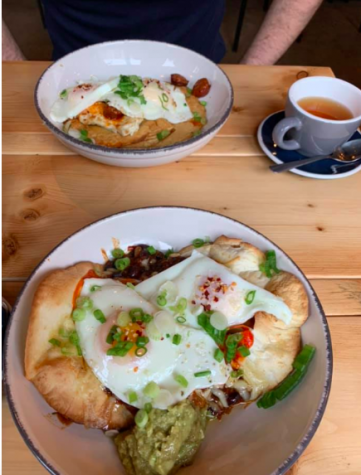 Email Katherine at [email protected], or follow her on Twitter @katkelley26.