Top 10 rapper chains of the decade
From cartoon characters to portraits, check out some of the iciest chains in hip-hop from the 2010s.
Jewelry secured itself as an integral part of the rap kit. These embezzled pieces bolster an artist's brands, leading to copious amounts of online flexing and fan allure. Pendants captured a cornerstone of the culture and media giants like GQ connect audiences with artists across a range of rap-jewelry related content on YouTube. Over the past decade, rap has undergone an aggressive change. The genre has ascended to prominence across general popularity to generate a multi-billion-dollar industry.
Before examining the chains of the decade, let's take a glance at some context. In 1980, Kurtis Blow appeared in six gold chains on the cover of his self-entitled album. This is considered one of the earliest sightings of hip-hop artists in jewelry. Blow's covers introduced audiences to previously unseen aspects of an artist's outfit. By today's standards, these chains might not appear special, but this was at the inception of rap when the artists didn't have access to modern-day budgets for bling. They had to make do with what they had. The 80s was a developmental period for rap, a time where arbiters of taste, like Blow, set trends that experience development for years to come.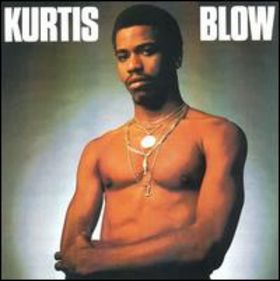 Run DMC emerged in the early 1980s to reach mainstream success and continue the popularity of rap. Their 1984 release of "Run D.M.C." earned them a gold record and several appearances on MTV. With this influx of capital, the group upgraded and audiences were introduced to larger, more distinctive pieces such as the "dookie chain." Pioneers of their time, the collective helped pave the way for future creatives. 
With hip-hop's industry value rapidly rising during the 1990s, the "rap mogul" appeared. Artists like Jay-Z, Nas, Diddy, Biggie and Tupac transitioned their jewelry game to bust down pieces, as platinum saw favor over gold. The jewelry worn by artists at the time was increasing in price and ties to notoriety. Chains were increasingly being considered staples. Producing aristocrats of accessories, the rap of the 90s gave us memorable pieces such as the Roc a Fella chain, the Jesus piece and the King Tut. 
According to Take Flight 214, the early to mid-2000s saw the diamond count escalate after Lil Wayne introduced the world to the concept of "Bling." Artists such as Pharrell, Sean Kingston, Lil John, Waka Flocka and Rick Ross appeared flooded in these precious gems. Chain size fluctuate throughout this time. T-Pain was debuting his big a** chain while Kanye West would appear in micro jesus-pieces down the road. 
Today, medium to short chains are common and the "Plain Jane" is a polarizing alternative in wrist-wear. The people behind the jewelry, Ben Baller, Johnny Dang, Elliantte and If & Co. are household names of the culture. Technology such as 3-D printing is expedited the manufacturing process, while creative input from artists has assisted in producing highly stylized, diamond encrusted pieces that throw haymakers at the bank account.
Creativity is synonymous with rap. As artists falling under the genre progressed alongside cultures like the arts and entertainment, they've developed channels to present their vision. Jewelry stands as a visual representation of accomplishment and can be tied more broadly tied to an artist's mood or aesthetic. It can be said that a general rap kid exists, but it's each artist's take on the "look" that forwards the wheel and piques interest. In this list we'll take a look at some of my most notable chains of the decade. Much like many other entertainers, rap-artists strive for recognition and spotlight. Jewelry helps as a means towards achieving this goal.
Gucci Mane: Bart Simpson (2009)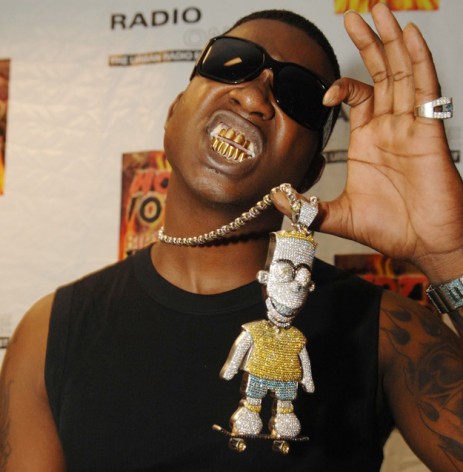 To start the list off at number ten, we have Gucci Mane's Bart Simpson Piece. It's no secret that Guwop likes to stunt. The Atlanta native objectively succeeded with this carat encrusted cartoon brought to life. Sporting blue, white, and yellow gems, the Bart chain caught a lot of attention at the time and was one of hip-hop's first cartoon-inspired chain entry. The piece carries weight, both figuratively and literally. It's a staple of hip-hop jewelry as Gucci has gone on to inspire artists of today, from Lil Yachty to Rich The Kid as both have gone on to create their own respective Bart pieces.
Kid Cudi: Bape Piece (2019)
https://www.instagram.com/p/BuwpZQJF_FR/
Cudi makes an appearance on this list at number nine. This piece surfaced last March and involved a collaboration among Ben Baller, If&Co and Nigo. The entry includes a cartoon Cudi in the style that most hype-beasts will associate with Bape's. I could spend more time than I'm comfortable with admitting looking at this. A custom puffy link chain comprising of 18k rose gold supports the pendant while a mini Cudi, in an assortment of diamonds with a total weight of 16 grams, hangs below. 
Trippie Redd: Uka Uka Pendant (2018)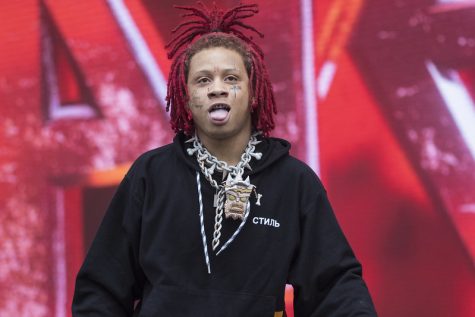 Trippie Redd makes our list with a chain that surfaced during last year's Rolling Loud festival. Carrying a price point of approximately $400,000, the pendant made by AB Golds depicts Uka Uka, a character from the nostalgic Crash Bandicoot game series, hanging from a chain with protruding bones and spikes. This originality in chain design is where the piece gets its distinguishing factors. It serves as a contemporary approach to jewelry that takes the video game's aesthetic into account. 
NBA YoungBoy: Young Thug Portrait (2018)
https://instagram.com/p/BerEGtZF-GE/
We can accredit this next chain to Young Thug. Influenced and inspired by the Atlanta multi-hyphenate, NBA YoungBoy adorned the Thug portrait piece back in 2018. When asked about his decision in design, the recording artist stated in a video that "His [Young Thug's] voice is like a real-life instrument," which isn't wrong if you ask me. This piece makes the list thanks to its unexpected nature. It came at a period when YoungBoy was seeing his career take off, and to dedicate this many carats to the YSL chairman is, well, telling of his fan status. 
Lil Uzi Vert: Uzi Vs The World (2016)
https://www.instagram.com/p/BLMGqZWFzxW/
Lil Uzi Vert was a major contender for this list thanks to his ever-growing collection of ice. I've decided to only include one chain maximum per artist in the name of repetition and for Uzi, went with the classic. "Lil Uzi Vert Vs. The World" dropped in 2016 and saw Uzi commemorate by tapping in with Ben Baller. This piece can be seen as directly inspired by the "Scott Pilgrim Vs. The World" series, which included a handful of comic issues and a live-action movie featuring Micheal Cera. The chain itself boasts a multi-colored link that's enveloped in diamonds and a pendant depicting a cartoon Vert in his iconic purple-dyed hair. 
Kanye West: Micro Jesus-piece (2008)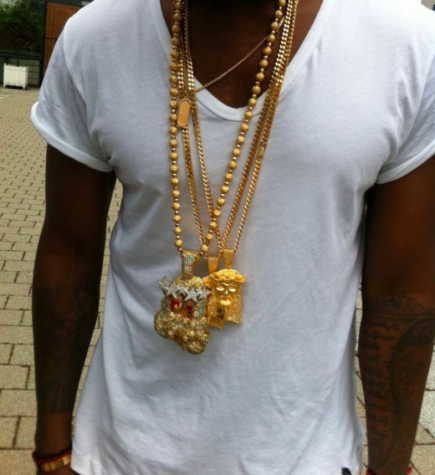 Kanye debuted the Takashi Murakami Jesus-piece back in 2008. This pendant featured an artistic-remix of the classical representation of the lord and savior. It's very on board with Kanye's brand and ideology in the sense that he's presenting the world with his interpretation of something usually common found. This collaboration between the Chicago musician and the Japanese artist also holds historical relevance, as it was one of the first instances of Murakami's involvement with Hip-Hop culture. 
Lil Yachty: Selfie Chain (2017)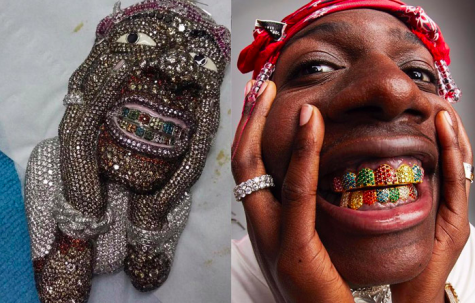 Lil Yachty makes the list with a buss down portrait. Estimated at a cost of $150,000, this piece features adaptations of Yachty's real-life jewelry to paint an accurate picture. What's impressive about this pendant is how it seemingly captures the angle of the reference photo in its appearance. While other artists, like YoungBoy, credit their inspirations or nostalgic muse, Yachty takes time for himself with this one.  
Quavo: Ratatouille (2016)
https://www.instagram.com/p/BSC3q-QAHob/?utm_source=ig_embed
"Bad and Boujee" can arguably be considered Migos' most significant track of the decade. From the collective's collaboration with Lil Uzi fans heard "Still be playin' with pots and pans, call me Quavo Ratatouille," which spawned the chain you see now. I think this piece's success and popularity can be attributed to Quavo's ingenious reference and the imagery that your mind engages with after hearing the bar. Eliantte snapped on this piece. Layered chains and a watch adds texture to the piece while gold and white diamonds grab for the eye's attention. 
Travis Scott: Astroworld Pendant (2018)
https://www.instagram.com/p/BrnmW7hH2EN/
Before performing his set at the cultural event that was "Astroworld," Travis Scott commissioned a piece with Eliantee. The "Astroworld" chain features a custom train-track chain design with an equally impressive link. The pendant raises the bar for all other artists, as it includes a Ferris wheel in the center that spins. Scott is credited for the imaginative and creative spin that accompanies everything he touches and this chain is no exception.
Takeoff: NASA Piece (2018)
The last piece to grace our list comes from Takeoff. This piece accompanied the 2018 release of the album "The Last Rocket." Staying on board, or should I say shuttle, with the album's creative direction, this piece depicts our solar system through eight planetary pendants that find themselves attached around chunky multi-colored links. The centerpiece ties it together, a circular pendant flooded in white and gold diamonds holds a NASA-inspired YRN logo above a glimmering sun. This chain celebrates its inventiveness as it pushes the boundaries of neckwear. 
Email Shane at [email protected] or follow him on Twitter @shaneguilll.