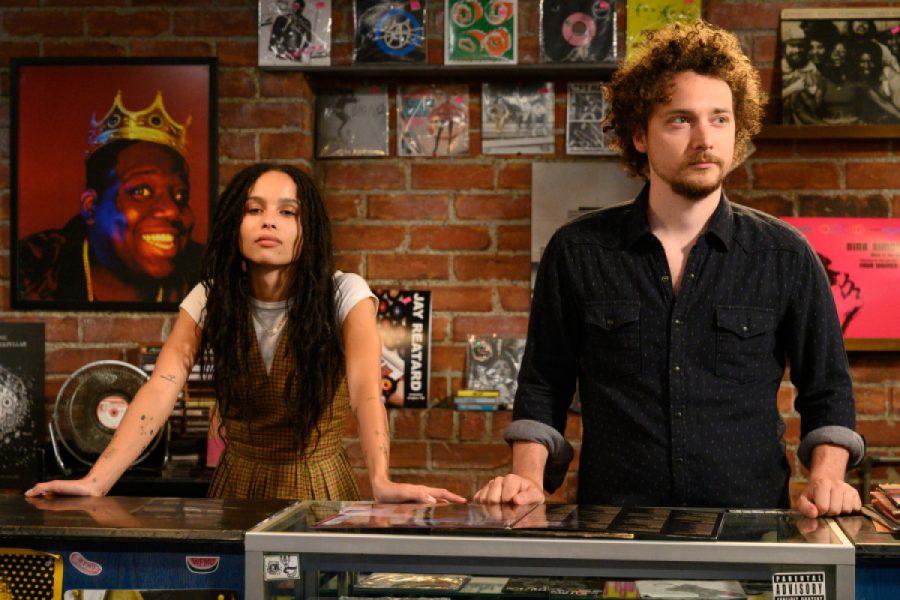 Hulu
Classics meet clichés in "High Fidelity"
Zoë Kravitz becomes the cool guy in a series focused on the soundtrack but does it reinvent itself enough?
February 20, 2020
Tossed into the chaos of a breakup, Rob, played by Zoë Kravitz, lists her "Top Five Heartbreaks of All Time." The punctuation of this list is her beau, Russell "Mac" McCormack played by Kingsley Ben-Adir,  with whom she is currently breaking up. It's a tense time for Rob and in this moment of vulnerability, the audience is welcomed into her world. And hers is a world of music.
"High Fidelity," reinvented from both the 2000 film and the 1995 novel by Nick Hornsby, twists the story again focusing on a woman and formatting for TV. She stills owns a record shop and she is still speaking to the camera like Fleabag while navigating a difficult and self-centered romantic life.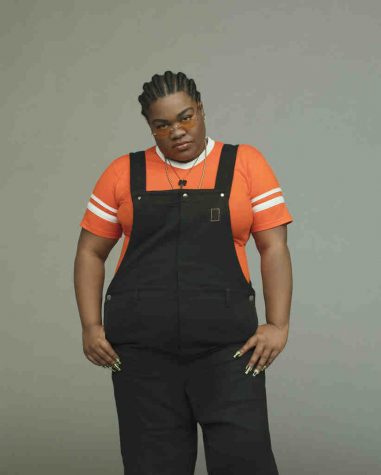 In some respect, the revamp is needed. Rob definitely has more life than an hour and 54 minutes. The original film has a dated male gaze and it's obvious when Rob, there played by John Cusack, compares his relationships to other males and uses that as a barometer for success. And the record industry is not what it once was, even in 2000. It's a more niche crowd and Kravitz's life is more struggled than Cusack's. Yet, Kravitz's rendition at times isn't much better. Her rendezvous with a significantly younger budding rockstar and her unwillingness to commit to anyone but an insistence that others approve, even commend, her behavior is misleading. A flaw in any character is interesting but the lack of growth is static.
Outside of a plot that starts with an exact copy of the film and transitions into honest but cliched plots for supporting characters and record store employees Cherise and Simon, played by Da'Vine Joy Randolph and David H. Holmes respectively. Cherise attempts to start a career and Simon is "new to being gay" resulting in an obvious struggle for both. Interesting but again, static and stagnant. But these are pitfalls and promises of any television series, they leave room for growth but that sometimes creates anxiety or disinterest.
The ego-centric attitude of Rob can only be placated by the effortless cool that drips throughout the series. Of course, Kravitz is high cheek boned, Hollywood royalty without a crown of superiority and can basically wear anything, yet the tone of the series doesn't rest on her alone. Jake Lacy, most notably from "The Office," plays Clyde and brings light and heart to sullen and uncomfortable moments.
 "The things that you like are as- no, no- more important than what you are like," says Simon Miller, a good friend of Rob's and number #3 on her heartbreak list, when describing the nature of compatibility. This could serve as the thesis for the series and the film and the book. It's all about taste.
When Rob begins to "get back on the horse," her date reflects how impactful music has been to her life in a way others might connect with. 
Not joking when I say I think this High Fidelity scene where Zoe Kravitz gives her date Cliffs Notes on Fleetwood Mac's mess and calls Tusk > Rumours was lifted almost verbatim from a real first date I've been on pic.twitter.com/2Wnyz9XQrN

— Carrie Courogen (@carriecourogen) February 14, 2020
While some might find this pretentious, for music lovers this is a conversation stripped from at least one person they've met. For me, a duplicate conversation happened in Mystery Train Records right in Amherst center. The series is layered with these sorts of conversations, even the dated but somehow always the offensive discussion of Michael Jackson that closes with Cherise saying, "I'm just gonna toss on some Charles Manson and we can all just vibe out to that." 
— Dharma (@dharma_mj) February 18, 2020
Why do we want to see more of this trope played out? Is it satisfying to see a woman go through the same struggles as a man and deal with them as haphazardly if not more so? It's a little curious why a show that shoulders itself on a woman only has a single episode directed by one. "Weird… But Warm" directed by Natasha Lyonne and arguably the season's best. 
It's hard to know right now if "High Fidelity" will last but something about it is infectious. The genial bond between actors, the precisely curated soundtrack, thanks partially to music supervisor Questlove, and the mystery of what's next for Rob.
The first season of High Fidelity is available now on Hulu
Email Julia at [email protected] or follow her on Twitter @toomanyjulias