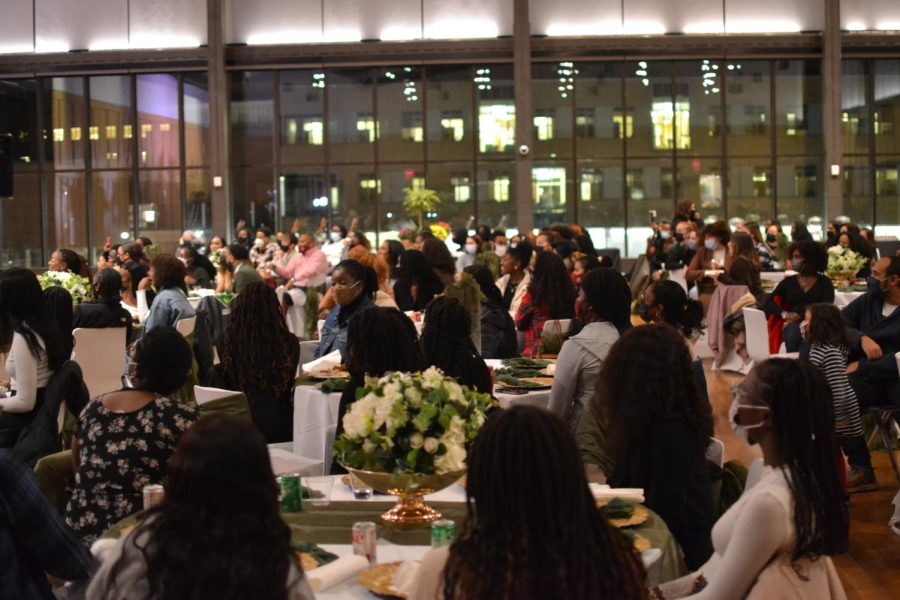 UMass Amherst BSU presents the 2021 Poetry Jam: A night of kinship, laughs and soul
The UMass Amherst Black Student Union hosted a successful Poetry Jam full of all kinds of talent.
Empowered students of color made sure their voices and experiences were heard Friday, Nov.5, at the annual University of Massachusetts Amherst Poetry Jam.
Held in the Student Ballroom, the event was organized by the UMass Black Student Union. Color-coordinated in pale-olive formal attire, BSU members personally welcomed each and every guest and performer into the venue that evening.
Enclosed in a densely packed homecoming week full of student-ran events, the UMass BSU views the annual Poetry Jam as a respite from all the homecoming pandemonium; a safe space for students to express themselves and their talents.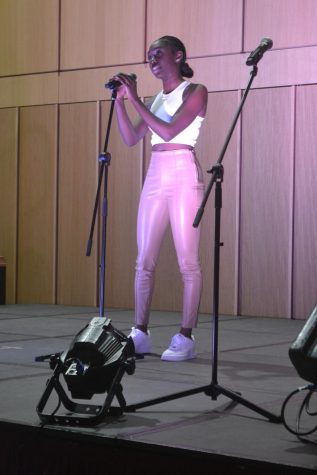 BSU Vice President Jasmine Bogle stated that the Poetry Jam showcases and uplifts Black students and allies through spoken word, poetry and cultural expression.
"We also have lyricist, rappers, dancers. We're welcoming all art forms that celebrate and uplift culture," said Bogle. 
Event attendees gathered around circular tables draped in harvest-season décor. Gold-plated plates rested in front of each and every seat, primed for the mid-show dinner intermission.
UMass alumni Jha'nai Richardson hosted the event. Richardson's initial statement: "I'm not good at reading scripts. I'm not gonna lie to you," set her tone for the evening.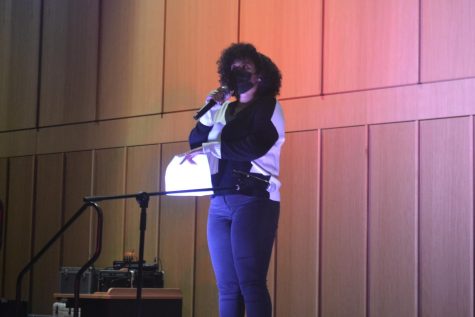 Richardson opted for a hysterically improvisational approach to hosting, showering the crowd with jokes, games, and off-topic side stories before each and every performance. 
The Georgia native also recognized the many varied African diasporic backgrounds present in the ballroom that evening, celebrating the audience members' expansive heritages throughout the show. 
Moijue Kaikai, another UMass alumni, curated the music for the evening. He also assisted any act that required sound for their performance.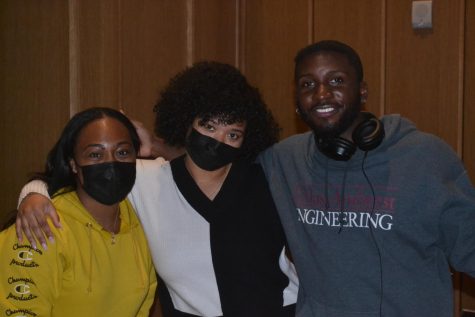 Jordan Harris opened the show with an open and honest reflection of her mental well-being during the pandemic. 
"Does my family see the real version of me? Even though this side is hidden?" One of many questions Harris pondered to an attentive audience. The student's articulate pandemic-related emotions resonated with audience members, commanding a standing ovation.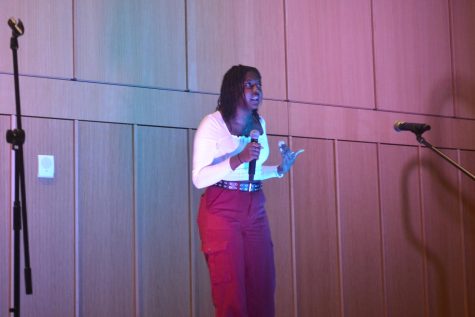 Jorge Biaggi was next to the stage, he brought with him a poem about his sexuality. The student spoke the ethnic and societal ridicule that comes with being openly homosexual, as well as his thoughts on the 2016 Pulse nightclub shooting in Orlando, FL.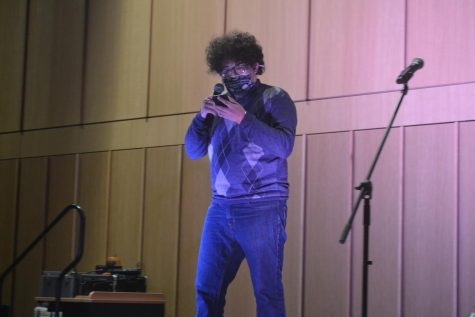 Attendees were served soul food catered by UMass Dining during a brief intermission. Freshman poet Faith Richardson, stage name Lyrical Faith, reclaimed the podium once the Poetry Jam resumed.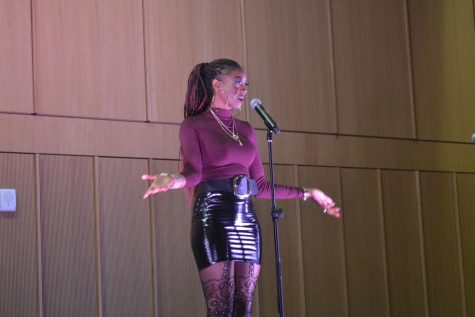 Faith spoke about "code-switching," changing one's tone, demeanor and or vernacular to appease a certain audience —specifically in terms of African Americans entering predominately white spaces. 
The internationally ranked student poet described this juxtaposed position most Black UMass students find themselves in: "Living in the same world with two different tongues."
The Student of Caribbean Ancestry dance team livened up the ballroom with a flavorful performance.  Eden Olayjwole followed up the dance with a rendition of California-based artist SZA "Good Days" record.
Student rapper Sebastien Alouidor, better known as "Kid FOB," kept the audience head's swaying back and forth with his single "Duffy." The song, that's also reached over 25,000 listens on Spotify, left the audience hungry for more. Alouidor graciously premiered his new song "Virgil Tag," for the Poetry Jam crowd.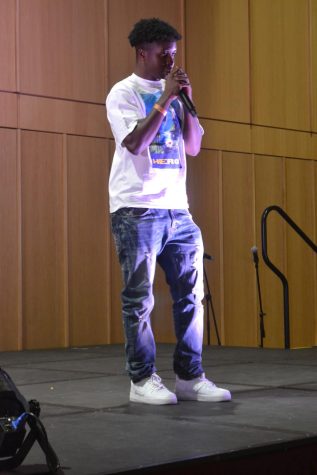 Kerla Sylverstere kept the energy flowing with a positive and encouraging poem titled, "To Whom It May Concern."
The UMass African Student Association capped off the show with an electrifying performance. 
For more information, email Tristan at [email protected].