Killswitch Engage vocalist Jesse Leach talks music, family and future plans
February 5, 2015
It was a frigid and rainy December evening outside The Parlour in Providence, R.I., the type of weather that Jesse Leach, frontman for Killswitch Engage, knows very well.
"I am a born and bred northeasterner, so I am used to it," Leach said, as we stood underneath a small awning protecting us from the downpour. "It is a love-hate relationship and I bet a lot of other northeasterners feel that way as well."
Coming off of the globe-trotting tour promoting their recent album "Disarm the Descent," the New England based metal band decided to take time off to spend it with loved ones. Leach mentioned that his wife Melissa has been a major blessing in his time back.
"Whenever I am home, she is by my side," Leach said. "We are making up for lost time."
Leach also capitalized on the down time to focus on his love of being a disc jockey for local bars and clubs; he has performed as a DJ for the past six years. On a recent Saturday, Leach played a variety of tunes in between local music acts at The Parlour. As we stood outside the bar during the first performance, he mentioned that these local acts were the inspiration for his musical choices for the night.
"I looked up the bands and tried to pick music that was appropriate to the show," he said. "So tonight, it is going to be a mix of garage rock, '70s punk rock, ska, reggae, and then later on when the bands are done I am going to add in some fun [dubstep] stuff and anything to get people dancing and have a good time."
Leach also took advantage of the time he had back home by indulging himself in the pleasantries that he missed while on tour. According to the frontman, he would average 30 to 40 miles a day on his bicycle so he can maintain a top physical shape before their next tour, and continued perfecting his culinary prowess by making homemade meals for him and his wife.
Although home from tour, Leach fondly reminisced on the recent shows that he and Killswitch Engage played. On Halloween 2014, they performed at The Palladium in Worcester, Mass. as part of a three city tour dubbed "The Monsters Mosh." During the show, they performed in their Halloween costumes for hundreds of adoring fans that donned their costumes as well.
"If you are going to put on a Halloween show, then you better put on a Halloween show," he said. "If people are going [to the shows] on their Halloween night when they could be at a party or whatever, then bring [the costumes]."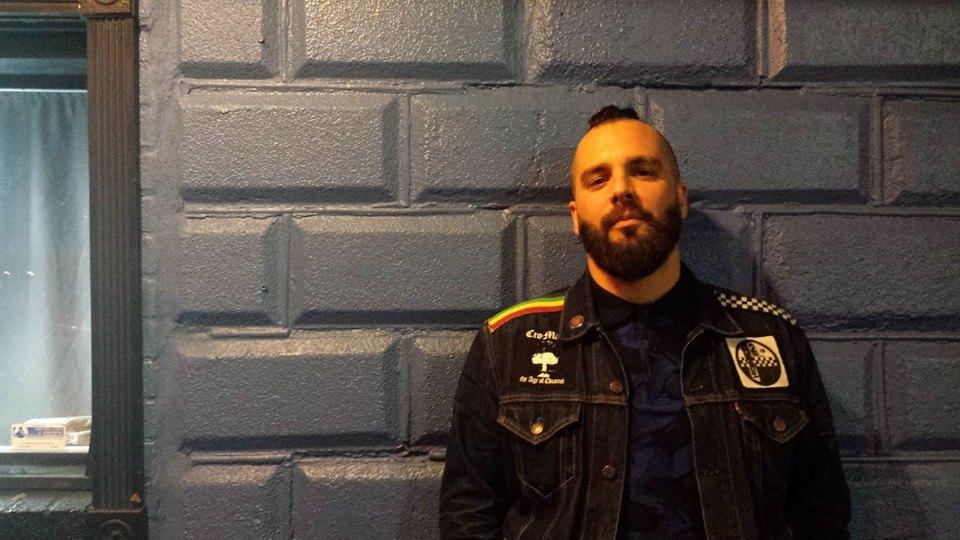 Click play to listen to audio from the interview below

The band plans to release a DVD which will feature performances from the Monsters Mosh, as well as other shows that they have performed around the world. Leach insisted that this will not be your typical concert DVD.
"We are talking about doing more of a story line of me coming back to the band, having the band talk a little bit about the departure of Howard [Jones, former lead singer of Killswitch Engage], and how it has been travelling the world together," he said. "It's not just a straight concert DVD, it is more of a documentary/concert documentary."
Although they are still in the beginning stages of what Leach describes as their "decompression" period, they still have their thoughts aimed towards a new album and a new tour. A plan in its infancy, but Leach ensured his fans that the creative juices are flowing.
"The conversation started and people are starting to demo stuff on their own," he said. "But it is just one of those things that we have been 'go-go-go' for almost two years… It will be a while before it happens and we really want to take time with this record."
Leach said that since he and his comrades in Killswitch Engage are now back home, he would like to spend more time with them during the writing process for the future album. "Disarm The Descent", their sixth studio album that was released in April 2013, was their most recent album featuring Leach after he left the band in 2002. Howard Jones, who performed with the band as Leach's replacement for their third, fourth, and fifth albums, left the band in January 2012.
"Musically, [Disarm The Descent] was pretty much done," he said. "So when I joined the band, it was just a matter of me getting into a room with a microphone and doing the vocal parts, so I wasn't a part of that [writing] process."
Before our interview concluded, Leach mentioned that he would wish for the next tour to focus on smaller club venues, including those in the Pioneer Valley. In 2012, the band played their sophomore album "Alive or Just Breathing" at the Pearl Street Night Club in Northampton, Mass.
"You can't beat the energy of a small club," Leach said. "Getting into those smaller clubs with 300 to 400 person capacity is the stuff I love, so it's something that could definitely happen in the future."
At the time of publishing, Leach and Killswitch Engage announced that they will be headlining a free concert at the Mohegan Sun in Uncasville, CT. You can purchase tickets to that show here.
Alexander Lindsay can be reached at [email protected] or follow him on Twitter @thatjournalist1.