SALT celebrates musical diversity on UMass Campus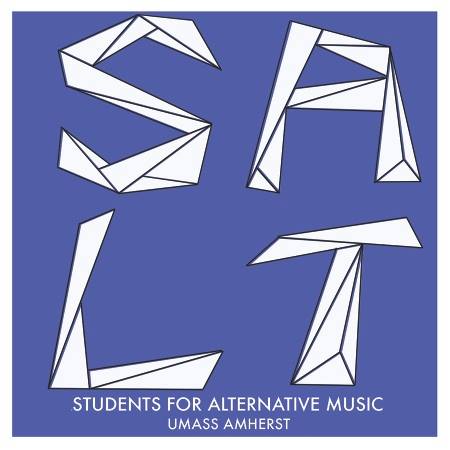 It is 8 p.m. on a frigid Thursday night at the University of Massachusetts Amherst. Inside the walls of the Student Union  in the Cape Cod Lounge, an array of music loving students gather to listen to a genre that is so seemingly under-appreciated.
The Students for Alternative Music, or SALT,  a  student-run organization put on its largest show on March 5 since its founding in the spring semester of 2014.
Waiting patiently for the acts to set up, SALT President Liam Cregan says that the organization aims to create a safer space for local bands. "We want to give them an opportunity for exposure without getting broken up by the police at some party."
Mattheson added, "We want to be that resource for underground and DIY touring musicians."
SALT events are usually held in the university's Agricultural Engineering Building. "Apparently there's some history behind it," said Mattheson. "It's rumored that in the 80's students held punk rock shows there."
SALT's initial funding was from the Engage, Connect, Serve, Achieve Grant (ECSA). The grant aims to encourage RSOs to create student connections on campus. SALT provides students with the opportunity to connect socially  and  bond through music.
The events draw a diverse group of students, most of which have a true passion for the alternative sound.
"All the people going to see Kesha are not the type that come to our shows," said Mattheson.
The show at the Cape Cod Lounge drew close to 200 people, mostly students from the Five College Consortium. Word spread via social media as most attendees say that they were invited to the event on Facebook.
As the clock strikes 8: 45 p.m., the crowd presses closer to the front of the room and Hampshire College freshman Deja Carr of Mal Devisa  opens the show with her soulful melodies.
The smooth bass guitar paired with Carr's alluring vocals made for a calm start to the show.
A sea of oversized sweaters, combat boots, and floor-length skirts sway back and forth in anticipation for the next act.
The 90's rock group Potty Mouth, which is an all-female band, called for a change of pace with an upbeat set riddled with  drum sequences and monstrous guitar weaving.
Potty Mouth's bassist Ally Einbinder holds it close to her heart to be playing in SALT's first all-female show. A Smith College graduate, Einbinder focused her studies on the role of gender in the Rock n' Roll scene.
"It's deeply personal," said Einbinder. "It's different for women in music. There's more scrutiny. It's like 'you suck until proven otherwise.'"
The role of the female musician is also on the mind of SALT's event headliner, Brooklyn-based solo indie rock act Mitski.
Mitski describes her sound as influenced by artists like Mathangi "Maya" Arulpragasam of MIA and Bjork, which both have a similar drive and appreciation for the female presence in music.
Although MIA and Bjork have a different sound than Mitski, MIA and Bjork focus on an electronic dance essence, Mitski finds their lyrical and public influence inspiring.
Female representation renders imperative to Mattheson as well. "I've said to the guys in my band," she added, "'you will never know what it's like to qualify your presence.'"
Mattheson and Cregan are both members of local Amherst punk rock group Shakusky. The band, as well as other locals opened for Diarrhea Planet this past fall at the Unitarian Meeting House in Amherst. They plan on performing a weeklong touring sting during the spring break, which is detailed on their Facebook page.
As SALT continues to pursue further funding from the university, the organization will stay true to its mission in attracting underground performers to UMass in order to diversify the music scene on campus. Looking forward, the organization hopes to book larger shows with SGA funding.
"We want to give local bands the exposure that they need," said Cregan.
SALT's next event will be held on March 27 in the Agricultural Engineering Building at UMass. The show is set to feature several local bands, including Shakusky.
For more information on other shows that SALT is promoting, be sure to check out their Facebook page.
Check out some photos from one of SALT's shows! Photos taken by Alex Lindsay
[slideshow_deploy id='10356′]
Ruthann Barry can be reached at [email protected] and on Twitter at @ruthann_barry