Top Five TV shows with the best social media experience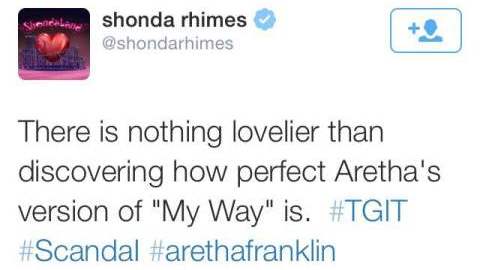 It's called the second screen experience. There's the screen you're watching — your longtime pal, the television — and the one you're connecting with: a phone, tablet, or laptop tuned on to Twitter, Facebook, Instagram, or Tumblr.
Television today is nothing without a friend to share it with, and sometimes, that friend is the very television show you're watching. With Facebook pages, Twitter accounts and apps, televisions shows are now learning that it isn't enough to air an episode every week. Fans need more than what's on the TV and that experience comes to them with social media.
But some shows are better than others at managing it. Here are a few of the best.
The Walking Dead
This show knows how to entertain its fans even when the show is off-season. Most shows struggle with the lull between air times, but after its season two finale, "The Walking Dead" lived on big time. With over 32 million Facebook likes and three million Twitter followers, the show provided its fans with lots of  reasons to keep processing the zombie apocalypse. Like every other show, they're active and conversational on their accounts, but what's great about the experience is that it goes beyond the show. Fans can use an app to battle zombies themselves (and keep busy until season premieres), and also "zombify" pictures of themselves and share them via social media.
Orange Is The New Black
For a television show with no weekly airings, "Orange Is The New Black" hit the mark on social media. With only 707k followers on Twitter and 3 million likes on Facebook, the show's followership is average, but its social media approach changes the game. Netflix's popular series actively reaches out to and engages with fans via Q&As with the cast and crew, numerous challenges and contests, and humorous conversation. On Wednesdays, they encourage the hashtag #OnWednesdaysWeWearOrange (a tribute to Mean Girls), where fans share pictures of their orange outfits, mimicking the characters prison style jumpsuits. In fact, the OITNB crew gifts orange jumpsuits and other "swag" to fans who win contests and challenges. Their account feeds share no spoilers, as they don't know what episode their fans are tuned into, but they keep their conversations hip, witty, and true to the show. One of their last tweets read, "Just cuz you in jail don't mean your eyebrows can't be #onfleek. #OITNB" Not sure the Litchfield ladies would know what "on fleek" means, but OITNB's young adult audience sure does and will definitely get a laugh out of it.
Bones
Talk about community. "Bones" makes its social media experience all about the fans. Besides  interacting with their 694k Twitter followers, the show developed a companion app that provides behind-the-scenes footage and facilitates weekly forums for fans. Their tweets extend the show experience by sharing episode soundtracks, show dialogue, and bonus material. The show's creative team even goes so far as to help fans solve the crime.
#ThankGodItsThursday
Shonda Rhimes' popular #ThankGodItsThursday features three different television shows, "Grey's Anatomy," "Scandal," and "How To Get Away With Murder," but in truth, there's nothing revolutionary about the shows' social media approaches. They engage with fans and actively live tweet during airings. What's great about TGIT, is the conversation. For one, it's celebrity-packed. You can bet Viola Davis, Kerry Washington, Matt McGorry, Tony Goldwyn, Jack Falahee, and Darby Stanchfield are joining the discussion. Here's your chance to get your favorite celebrity to retweet or tweet you. Secondly, fans provide so much more to these shows: in-depth analyses, funny commentary, and fresh outlooks. Thirdly, it's never boring. A good TGIT night produces nearly a million tweets. The television discussion doesn't get any better than on late night Thursdays.
The Voice
This list wouldn't be complete without at least one competition show. The beauty of all competition shows? Social media makes or breaks competitors; fans vote participants on and off the stage. "The Voice"  stands out because it  made the most use out of Twitter.  With 3.62 million followers, it heavily encourages the hashtag #TheVoice, where even celebrity mentors Christina Aguilera, Blake Shelton, Adam Levine, and Pharrell consistently tweet. Competitors also add to the discussion by asking fans to vote in their favor. Fans, in turn, flood the hashtag with undying support for their favorites. Twitter shapes "The Voice" as fans are a large part of who stays and who goes.
Stephanie Ramírez can be reached at [email protected] or on Twitter at @stephjayare