UMass Dhadak to open for Hoodie, Chance, and Timeflies
Photo Credit: UMass Dhadak 
On Sunday, April 19, the UMass Dhadak Fusion Dance Team will perform at the Mullins Center stage for their biggest performance yet: the 2015 UMass Spring Concert.
The group of 11 dancers won the opening act spot after competing against eight other performers- including rappers, bands, and dancers at UMass Got Talent in March.
Dhadak members celebrate cultural diversity and incorporate different genres of dance in their performances, focusing strongly on hip-hop, Bollywood, and Bhangra. According to senior Sydney Bridges, the styles of dance varies from year to year.
"A couple of people are trained in ballet and classical, so we have a good mix because we have those people," said Bridges. "Last year, people were trained in salsa," she continued, "so it's really dependent on who can do what."
Sophomore Shwetha Sundar said that, although the team does not require people to be trained dancers, those who audition usually have one style they excel in. The choreography, Bridges explained, is a mix of those different styles.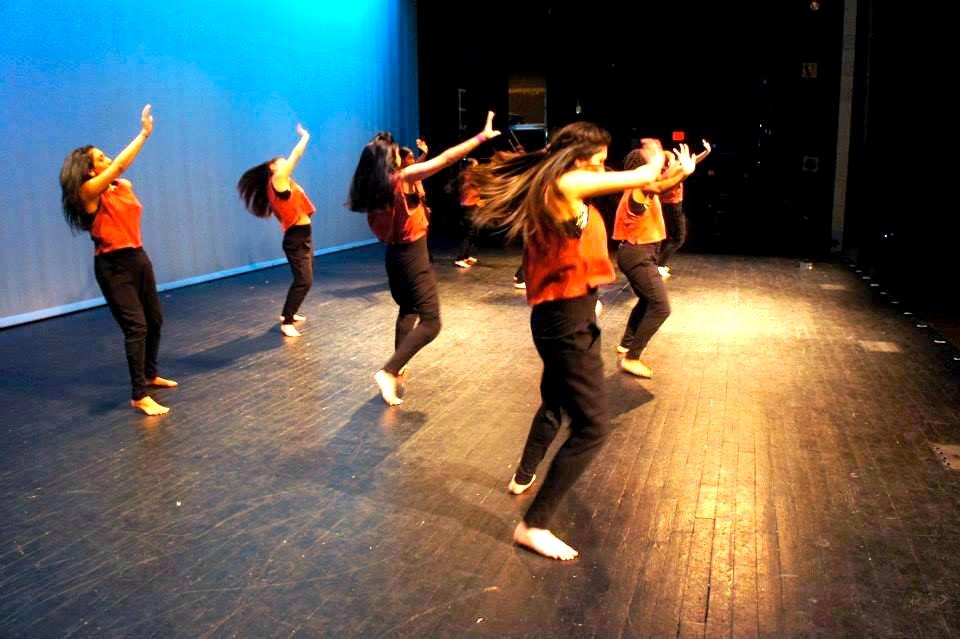 "We break out into groups and are always asking each other if [our dances look] good," said Bridges. "I may not be trained in Bollywood, but I can always give suggestions. You go with what you're comfortable with."
Dhadak usually performs at cultural events hosted by different registered student organizations (RSO) on campus and within the five-college area. Though the spring concert will be the biggest crowd the dance group has performed for, Sundar said that the team isn't nervous.
"We're more pumped than anything," said Sundar. "We definitely should be ready."
The dance team has been practicing for up to nine hours a week in preparation for the performance. Although they are using many of the same dance moves from UMass Got Talent, they've added a bit of flare for the concert featuring musical performers Hoodie Allen, Chance the Rapper, and Timeflies.
"There are going to be some crowd-pleasers," said Bridges with a smirk, "but we don't want to say what."
Dhadak will perform outside of the Campus Center on Saturday at 2 p.m. in honor of Holi, an Indian color festival. On Sunday, the group is set to perform at 7 p.m.
Katie Bowler can be reached at [email protected] or follow her on Twitter @bowler_kathryn.