Critics ask 'why Trevor Noah?' for "The Daily Show"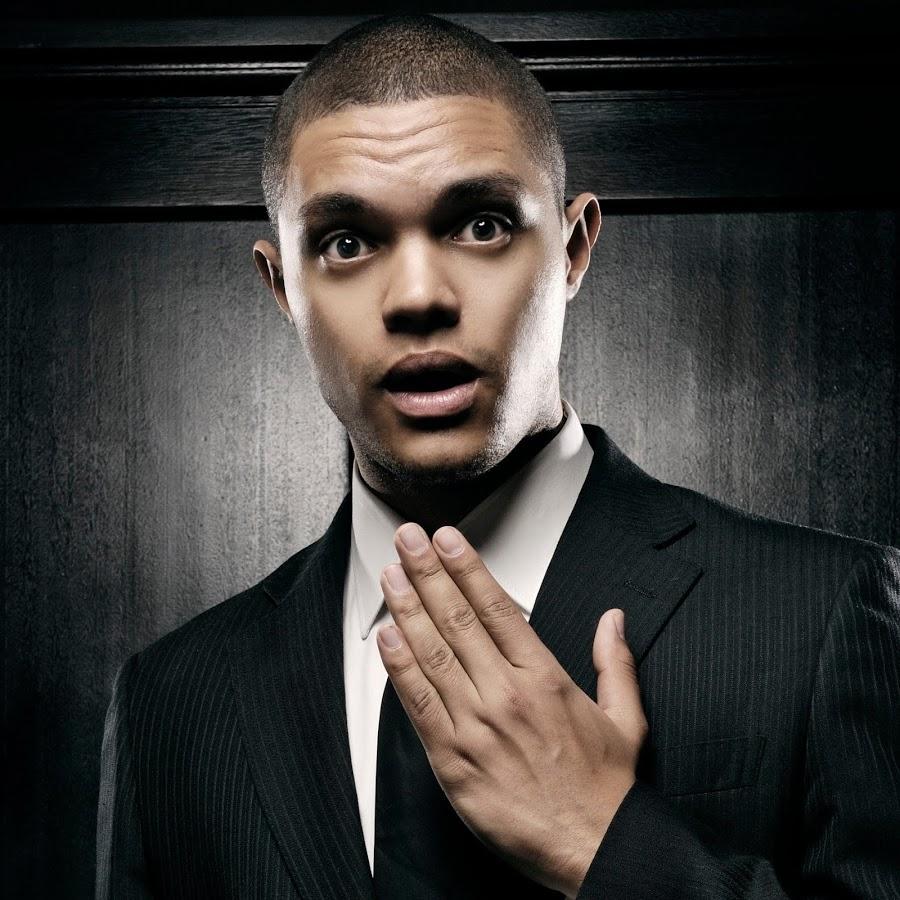 Sarah Robertson, Writer
April 27, 2015
Parody news is a powerful thing; any medium that can simultaneously inform and entertain holds the key to the hearts and minds of the American public. Brian Williams once called Jon Stewart of "The Daily Show" "a necessary branch of government," and in 2012, a Pew Research Center poll showed that 39% of viewers fell within the elusive 18 to 29 year-old demographic. Come election time, many of them will turn to Stewart and his protégés Stephen Colbert, John Oliver, and now Trevor Noah.
"The Daily Show" draws an average nightly audience of 1.5 million viewers. In 2009, after Walter Cronkite's passing, a TIME Magazine poll voted Stewart the new most trusted name in media, ahead of Brian Williams, Katie Couric and Charlie Gibson. He has interviewed presidents, debated Bill O'Reilly, and even bartended for the West Point Firstie Club. It took Stewart 16 years to earn these credentials, and as a new personality gets ready to take over "The Daily Show," it is worth asking whether anyone is ready to fill the void.
Trevor Who?
A South African comedian, Trevor Noah is the child of a black Xhosa mother and a white Swiss father, whose union was illegal in Soweto where Noah grew up under apartheid rule. He started doing stand up in his 20s, found international success on radio and television and earned a spot as a "Daily Show" contributor in 2014. Now 31 years old, Noah will be taking over as its full-time host after Stewart steps down this August.
Meanwhile, some fans are mourning the decision not to choose Jessica Williams as the show's next host. Williams is a 25-year-old African American actress from L.A. who in 2012 became "The Daily Show's" youngest correspondent ever at 22 years old. She is a regular on the show, as opposed to Noah, a contributor, who has only appeared on the show three times.
Three weeks before Comedy Central hired Noah, Newsweek's Zach Schonfeld published a story, "Give 'The Daily Show' to Jessica Williams Already". In the article he explains how it is not only William's gender and race that make her the perfect candidate for the whitewash of late night television, but also her humor.
"But Williams… makes an appealing replacement not because she's so much like Stewart, but because she's so different. Her sharp, aggressive comedy is the effective foil to Stewart's suspended sneer. She's fun — ruthlessly so, however serious the subject matter. Plus, she is a woman of color whose lived experiences help her to tackle the infuriating absurdities of racism and sexism"
Despite the push, Williams politely shot down any rumors of her taking over. In a tweet she said, "Thank you but I am extremely under-qualified for the job!" But her statement raises an important question; if Williams isn't ready to take over "The Daily Show," then who is?
"Trevor Noah, From Progressive Icon to Villain in 24 Hours"
Williams was lucky to avoid the media shelling that hit Noah the day he was named heir to "The Daily Show." Within hours, the Internet dug up some of his not-so-politically-correct and not-so-funny tweets from his early days as a comedian. Some critics have even called Noah misogynistic and anti-Semitic.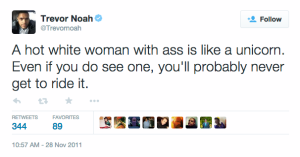 An article by Bloomberg's David Weigel, "Trevor Noah, From Progressive Icon to Villain in 24 Hours," explains how the speed at which Noah fell out of grace with the public was enough to make news itself.
Bloomberg creates a story out of the media controversy by choosing to frame with just the headline. It is distracting to readers who want to form real criticisms regarding Noah's aptitude as a show host and also distracting from an important question: why did Comedy Central choose Noah in lieu of a homegrown comedian?
There is probably nothing sinister behind Noah's hiring, but if there were, it was lost in the cacophony of the Internet with a few tweets.
Looking Through a Different Lens: The Times' Coverage
The New York Times was the first outlet to break the stories on Noah's appointment and the backlash on March 30 and 31. They offered the most comprehensive reporting of any outlet and took a different approach to reporting, one that skipped the sensationalism and stuck to the facts.
In the first story, "Trevor Noah to Succeed Jon Stewart on 'The Daily Show,'" the writer, David Itzkoff, holds off on some of the praise that other outlets gave generously. Instead, he focuses on more factual information like where Noah grew up, his schooling, career, and the context of his hiring; context is important. The newspaper was one of the only outlets who included the upset surrounding Williams in the original story, as well as speculation about the potential impact on the 2016 election.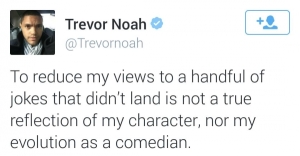 In the same careful tone as his first article, Itzkoff writes about Comedy Central's reaction to Noah's Twitter controversy in the article "Comedy Central Stands Behind Trevor Noah, New 'Daily Show' Host Amid Scrutiny." By focusing on the company's reaction to the criticism instead of the criticism itself, "The Daily Show's" reputation and Noah's credibility as a comedian was preserved.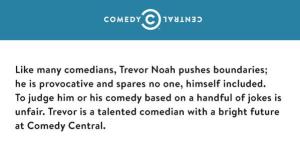 Other Voices
Gene Seymour published one titled "The Daily Show' Missed An Opportunity" about their failure to hire a woman as the show's next host. The article focused on two potential candidates from within the show, Williams and Samantha Bee, as better alternatives to Noah. Seymour argues that while Noah will bring a refreshing perspective to American politics, Comedy Central missed an opportunity by not putting the first ever woman at the helm of a major late night broadcast.
This article, also published on March 31, failed to address the Twitter controversy. Perhaps this was for the best. Seymour's opinion is one of the few critiques of Comedy Central that focused on Noah's ability as a comedian instead of a few dumb tweets from 2009.
Peter Finocchiaro of Salon.com published a long article of pre-tweets called, "Good riddance, Jon Stewart: How Trevor Noah could revitalize 'The Daily Show." This piece is an example of the kind of speculation that needed to happen after Noah was named Stewart's successor. Finocchiaro argues that Stewart's comedy has gone stale and his political attacks have become too predictable. He explains what he would like to see after Noah takes over:
"In a perfect world, "The Daily Show" might assume a more radical posture, less content than Stewart's has been to call foul from the sidelines even while accepting the terms of a broken debate. What does a more radical form of "The Daily Show" look like? Who knows. But a biracial comedian born and raised in an actual police state, who grew up with the legacy of radicalism's most powerful modern achievement, feels well positioned to usher in a fresh perspective, one less beholden to the strictures of America's decidedly un-radical political culture."
Unanswered Questions
We have answered who Trevor Noah is, but what about all the other questions?
What will he do differently?
Is it important where he is from?
Why not Jessica Williams?
https://www.youtube.com/watch?v=pj77nx2UVfc#action=share
Sarah Robertson can be reached at [email protected] or on Twitter @srobertson__