Jose Antonio Vargas to speak at UMass
Catch Vargas on Amherst Wire's Facebook Live at 11:30 a.m. Tuesday or in the Student Union Ballroom at 4 p.m.
AMHERST — Pulitzer Prize-winning journalist, filmmaker and media entrepreneur Jose Antonio Vargas will appear at the University of Massachusetts Amherst on Tuesday to talk about immigration and documentation in the United States.
The talk, sponsored by the UMass Journalism Department and the College of Social and Behavioral Sciences, will be held at 4 p.m. in the Student Union Ballroom.
In 2011, Vargas made headlines when he published an essay in The New York Times Magazine about his experience as an undocumented immigrant. Vargas came to the U.S. from the Philippines to live with his grandparents at the age of 12.
When he was 16, Vargas realized he was an undocumented immigrant. He has since chronicled his experiences.
As a journalist, Vargas has written for publications like the Washington Post, where he was part of a team that won a Pulitzer Prize for their coverage of the Virginia Tech massacre in 2008. He has also written for San Francisco Chronicle, Huffington Post, The New Yorker and Rolling Stone.
Vargas has also produced several documentaries, including "The Other City," about the Washington, D.C. AIDS epidemic, "Documented," a CNN feature on his own life, and "White People," an MTV feature about white privilege.
Vargas has been an advocate for undocumented immigrants as well as immigration reform, having testified before Congress in 2013. He also founded Define American, a nonprofit organization to bring awareness to immigration and citizenship issues, and #EmergingUs, a media company dedicated to race, immigration and identity in America.
Vargas, who came out as gay in 1999, has also advocated for LGBT rights and for communities to be more inclusive toward people of color.
Recently, Vargas attended President Donald Trump's first joint address to Congress to represent his fellow undocumented immigrants and show he was "done hiding," despite fear that he could be deported.
Vargas appeared on HBO's "Real Time with Bill Maher" on April 3 to talk about sanctuary cities, the importance of letting undocumented immigrants feel safe in their communities and creating a better path for citizenship for those who are here already. Amherst and Northampton are considered sanctuary cities.
The 4 p.m. event on Tuesday is free and open to the public. At 11:30 a.m., Vargas will be speaking in the journalism department with members of Razvan Sibii's social justice journalism class, which will be streamed on Facebook Live.
Email Cameron at c[email protected] or follow him on Twitter @CamMerritt_News.
About the Contributor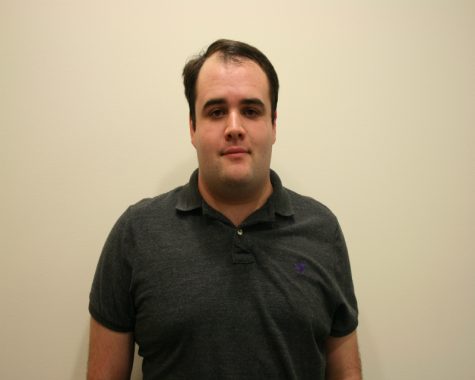 Cameron Merritt, Contributor