Robson's weekly pro sports roundup: 4/7 – 4/14
NFL roster shakeups and a sad goodbye in the NBA.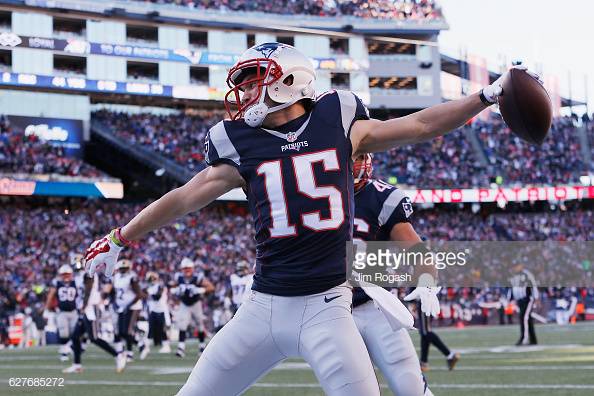 Patriots Sign Gostkowski and Seferian-Jenkins, Hogan and Clayborn Leave
The New England Patriots had a series of comings and goings this week. Veteran wide receiver Chris Hogan and defensive end Adrian Clayborn said goodbye to Foxborough, while the Pats resigned kicker Stephen Gostkowski and signed tight end Austin Seferian-Jenkins.
Seferian-Jenkins joins the Patriots after spending the last two seasons with the Jacksonville Jaguars. At 6-foot-5, the tight end comes in as a direct replacement to future Hall of Famer Rob Gronkowski. After signing on Wednesday, ASJ becomes the Patriots' most distinguished player at the tight end position with 11 touchdown receptions in 43 career games.
The Patriots also resigned kicker Stephen Gostkowski on Tuesday after both parties agreed on a two-year deal reportedly worth $8.5 million. At the age of 35, Gostkowski has had an illustrious career while maintaining an 87.4 percent success rate on field goals over the last 13 seasons. The New England kicking game will be as similar as previous years, with punter Ryan Allen also electing to resign.
The Carolina Panthers, meanwhile, secured the services of wideout Chris Hogan. Hogan had a below-par season with the Patriots last year, finishing the season with a measly 532 yards from 35 catches. A proud and honorable servant for the Patriots, Hogan helped the Pats secure two Super Bowls during his time while also striking up a deadly catching game with SB LII MVP Julian Edelman. Hogan moves to Charlotte on a one-year deal where he will partner up with star quarterback Cam Newton.
Former Patriots defensive end Adrian Clayborn has signed a one-year contract with the Atlanta Falcons, the team which he left to join the Patriots in 2017. Clayborn had a brief rollercoaster of a career with the Patriots as injuries saw him only play 30 percent of snaps in 2018. After regaining fitness, he'll be welcomed back to Atlanta where he enjoyed a career-best 9.5 sacks in 2017.
Wade and Nowitzki Bow Out As Playoffs Begin
Future Hall of Famers Dwayne Wade and Dirk Nowitzki both bowed out from the game this week after 16 and 21 year long careers in the NBA respectively. The regular season is done and dusted which now means the post-season pandemic is now sweeping the basketball world.  
Dwayne Wade notched a triple-double in the final game of his career in a 113-94 loss to the Brooklyn Nets. Wade's longtime friends LeBron James, Carmelo Anthony and Chris Paul were all in attendance at the Barclays Center where they saw Wade drop 25 points, 11 rebounds, and 10 assists.  
Dirk Nowitzki closed the curtain on his career this week after more than two decades in Dallas. The 40-year-old German officially retired on Wednesday after he scored a season-high 30 points in a 120-109 victory against the Phoenix Suns. In his retirement ceremony, Nowitzki was greeted by NBA legends Charles Barkley, Scottie Pippen, Larry Bird and Shawn Kemp. Wade and Dirk will be two legends of the game that were heavily underappreciated during their time and are only just receiving the plaudits that were due a long time ago.
With all 1,230 games of the regular NBA season now complete, now comes the all-important playoffs. Being the four-seed, the Boston Celtics are pitted up against the Indiana Pacers in the first round. If the series goes according to the regular season results, the Celtics should be a strong case for the second round. However, game management will have to be restructured as it was announced Marcus Smart was out for at least the first two rounds of the playoffs with a torn oblique. Smart has proved to be a consistent performer over the course of this season for the Celtics and will be sorely missed for this upcoming series against the Pacers.
Champions League Resumes; United Humbled By Barcelona, Spurs Upset City, Liverpool Dominate Porto
The quarter-final stages of the UEFA Champions League started this week with mouthwatering soccer on the menu. It was a mixed bag of results for the English teams as Liverpool took on Portuguese giant Porto, Tottenham and Man City faced off, and Barcelona traveled to England to take on Manchester United.
Barcelona seemed as if they were playing at 50 percent potential, yet still showed a dominant display against Manchester United. In the 1-0 victory for the Spanish side, the front three of Messi, Suarez and Coutinho seemed like a trio playing in unison. While United displayed numerous good patterns of play for various points in the match, Barcelona remained in control of the game which their 66 percent share of ball possession showed. Ultimately, the game was decided early on in the 12th minute after Luis Suarez's header deflected off of United's Luke Shaw and zipped past the helpless David De Gea.
In the first Champions League game at their new stadium, Tottenham hosted fellow English team Manchester City. This all-English tie seemed to be the most exciting of the bunch as City had been victorious over their opponents on four out of the last five occasions. Yet, Tottenham's Son Heung-Min broke the deadlock in the 78th minute with a curling left-footed shot that slipped under City goalkeeper Ederson and won the match for Tottenham.
Liverpool went into the first leg of their match against Porto as heavy favorites and they duly delivered. Two first-half goals from Naby Keita and Roberto Firmino put the game into any sort of doubt as they enjoyed 64 percent of possession in front of their home fans. Liverpool still cannot relax going into next Wednesday's second leg as Porto are notoriously formidable at their home stadium, the Estadio do Dragao.
Follow Jacob on Twitter @jacoborobson and on Instagram @jacoboliverrobson.