With a lackluster response from UMass Administration, what happens next?
op-ed: With a lackluster response from UMass Administration, what happens next?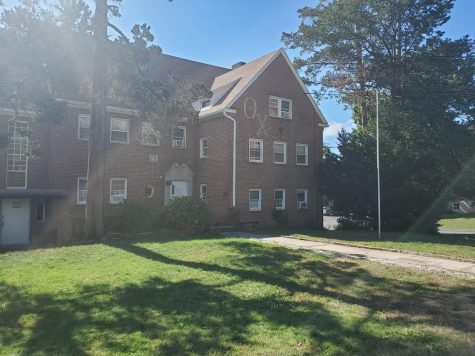 After a sexual assault allegation made against the Theta Chi fraternity on the anonymous thought sharing app, Yik Yak, students and supporters of sexual assault survivors led days of protests on campus. These protests were to call out toxic and dangerous fraternity culture as well as demand action from UMass Administration. 
In conjunction with the protests many social media accounts were made and dedicated to sharing the stories of survivors and spreading helpful information, updates and resources to those who need it. A change.org petition was started to shut down or suspend the Theta Chi Fraternity. At the time of writing this the petition has 24,700 signatures.
Two days after the alleged assault, UMass Chancellor Kumble R. Subbaswamy sent an email to students. This email sparked outrage from students, including myself, who were looking to Admin for guidance and help. As a sexual assault survivor, I found this email incredibly insensitive to survivors everywhere.
In this email, Chancellor Subbaswamy says, "At this point, no survivor or witness has come forward to file a complaint or a report substantiating the claims that have been made on various social media platforms. While we respect and support a survivor's decision whether or not to report an assault or pursue sanctions, we cannot take action against alleged perpetrators, whether they be individuals or organizations, without actionable evidence". 
Firstly, it's contradicting to say that you understand that survivors may want to handle their respective situations privately, then in the same breath say that the school will not be able to help those students if they do not tell their story through the 'appropriate' channels. The majority of contact sexual violence crimes go unreported–this includes sexual coercion, rape and/or unwanted sexual contact. These situations go unreported as survivors may: feal shame in their situation (victim blaming is very common in sexual assault cases), fear that they will be retaliated against by their perpetrator(s), feel like no one will take them seriously, thus they believe their situation will come to no resolve. It's completely a survivor's choice on what they want to do for themselves after a traumatizing event. Survivors should not feel pressured to tell their stories.
Secondly, it's saddening that the Chancellor expressed that the school cannot go about any investigation without "actionable evidence". In many sexual assault cases, it's common to see reported cases thrown out due to lack of evidence. For survivors like me who were touched externally without our consent, there unfortunately is no 'proof'. Even in cases of rape, if a survivor has not contacted police or completed a kit in a certain amount of time, they face the same unfortunate situation. Many who were in situations like me, cannot provide evidence to the devastating circumstances we were put in.
Although Chancellor Subbaswamy's email opens with, "Let me be unequivocally clear, we condemn sexual violence of any kind and are committed to providing robust support services to survivors and to vigorously investigating all allegations of sexual assault", this email failed to provide any resources to students. In fact, that email would come two days later by Vice Chancellor Brandi Hephner LaBanc.
This second email from administration, clearly rushed with a typo in the first sentence, focused on providing resources for survivors. After listing those, the Vice Chancellor discussed next steps. One being what students and Student Government Association leadership spearheaded last semester. The adoption of the Survivors' Bill of Rights is imperative for the school to work on. According to the letter explaining the Bill's importance to the UMass community, the Survivors' Bill of Rights would establish "a set of indisputable rights that are recognized and enforced by the university, and which allow survivors to hold the University accountable when these rights are violated". The purpose of this Bill is to ensure that survivors of sexual assault on campus have the appropriate resources they need available to them as well as to make sure the entire process of reporting their case through professional channels is one that isn't harmful but easy, impartial and fair.
The end of the Vice Chancellors email, stating, "While issues and concerns related to a culture of sexual violence at the university is not limited to the sorority and fraternity community, a perception exists for some that these organizations are permissive and responsible" is very dismissive of the culture that is tolerated at most college campuses around the country. The toxic fraternity and party culture at UMass is not a perception but a reality. The email also asks students to give feedback on what they think should be done. The UMass student community should not be responsible for looking for solutions, that is the job of Admin. Through its collective inaction, the UMass Administration is failing its students.